Rama Moondra: Empowering individuals towards positivity & growth
On day 3, this Navaratri, we are proud to present yet another inspiring tale of a woman – her success lies in the inspiring people to succeed. Yes, we are talking of Rama Moondra, expert coach & trainer. The journey towards developing an array of demonstrated expertise, a plethora of fortes, which includes global business etiquette, talent management through psycho-diagnostic tools along with workshops for building outbound synergies and inspirational leadership clinic.
Here's our exclusive interview with Rama Moondra.
Initial Years
Rama graduated from IIM Kolkatta in 1997, following it up with a year-long grooming course in Paris. Adding another feather to her cap, she studied MS in Psychotherapy from Atlanta (USA). She often credits this course for giving her a new perspective to understand humans at their most fundamental core. Though her initial intention was to enrol in PhD, she couldn't pursue it further. Later on, she changed her initial goal of being a professor and came to Ahmedabad where she started a career in training. And since then, there's been no looking back – with more than 27 years in the field, through ups and down with "more ups than downs", as she puts it.
Not that she gave up teaching – as she tells us, "I was a visiting faculty to IIM-Ahmedabad from 2005 – 2015. And now I am a visiting faculty at IIM – Raipur and IIM – Shillong, both."
Overcoming the Challenge
When we asked her about the challenge she faces professionally, she has a rather interesting take on the organisations who considers training to be an essential element for improvement and not retention. She goes on to justify this by saying "You train people when they are good. You don't just train them they are bad. Most companies fail to understand that training is meant for people you want to retain. Nowadays there has been a lot of change in that area but initially, for me, the major challenge was to convince people about this."
Often, Rama Moondra would often get answers like, "my people are doing good, I don't want any training for them" and then she'd say "exactly the reason why you need the training." While big companies feared employees leaving once they are trained, Rama showed them how training helps retains them. She believes in investing in people to have them stay and contribute.
On how women can contribute
When we asked her on how women can contribute more to society, she affirmatively responds, "we often contribute a lot, but I'd say a little self-awareness would help because most women are either belittling themselves or belittling others (gender). Both are wrong". She firmly believes that women can contribute significantly if they move out of the "comparison zone". Rama's suggestions to an independent and self-sufficient woman are to stay out of the self-comparison mode and move beyond gender differences. She thinks that limitations are there in the mind and being positive about contributing to a larger scale can change an outlook. Rama further reinforces this by adding "this holds whether it is a career, in-laws or any kind of entrepreneurship lessons to learn."
Based on her professional experience as a trainer Rama Moondra also thinks that the onus of having a professional growth is on the women. Overcoming the mental block of "I cannot do anything" should be cast out. For example, she says "Men have a clear goal before joining the sessions that they want to grow from point A to point B. On the contrary, women think that they cannot progress no matter what. This has happened a lot of times and it has become a trend since women think that one day they will have to raise their babies and things will be different later on." She works a lot to give that faith to women that they too can achieve the desired professional goals by thinking right.
The Eureka Moment
She is yet to have any eureka moment in life but emphasise on "I have given a lot of hard work and nothing else." Though, she does hope to have a eureka moment in life which can change her life. But she anticipates completing her PhD and believes that it will be one such moment for her. The day she dreams of is when she can successfully defend her PhD thesis statement and the evaluator certifies her with that PhD.
Valuable life lessons and legacy
Based on her life experiences, she has two lessons that she firmly espouses. The first one is positive: she says one has to firmly believe that "Good or bad… everything passes. You need to breathe and let things happen." And the 2nd negative one, she says, is that "people are not always what they seem like, so trusting anyone instantly…do the same thing…breathe. Let some time pass."
She has one of the simplest yet hardest Mantras for all the women out there which is "believe in yourself!" She emphasises that no matter what the world says, believing in oneself is the first step towards a successful life journey for any woman.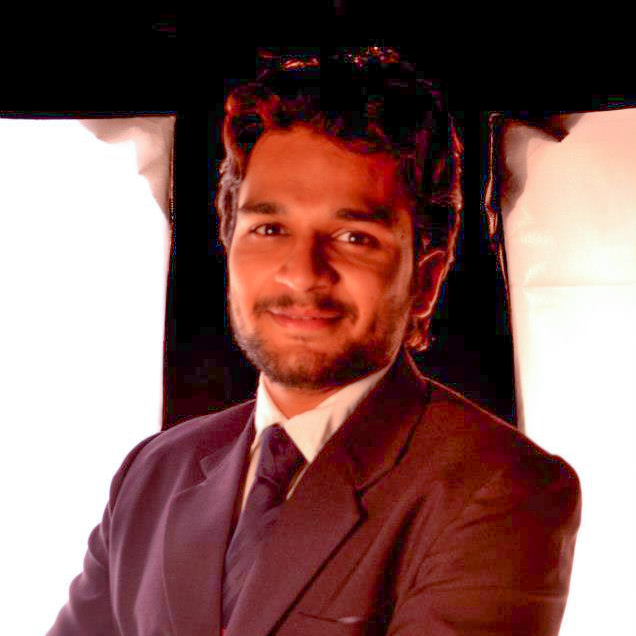 Karan Dave
Karan Dave is a seasoned writer associated as a content expert with Legalwiz.in. He has blended his interests in business solutions and starup economy with the writing capabilities to provide resourceful information for varied audiences.