Entrepreneurship lessons that my dad taught me!
Illustrating the bond between a kid and his father might run short of words but will never lose the attachment and understanding that the two have for each other. During different phases of life, there is a lot that a child learns from his dad. These are the traits that stay with them for years ahead and empower them to make better decisions in life. Saying that the way a father influences his child is the way the world will see him.
Among numerous other lessons that your dad teaches you at different phases of life, leadership and entrepreneurial lessons that transform them into a good citizen and a great human in coming days.
Belonging to a Gujarati (region/cast known in India for their entrepreneurial skills) family that has seen its several generations engaged in running family businesses, growing up anything else but an entrepreneur was almost inevitable. And like for any other kid growing up, my dad was the first "Influencer" who I "followed" before I found a dozen other on LinkedIn. Here is a humble effort of explaining why he still tops my top influencer list:
There's no substitute to passion: If you aren't passionate about something, you mustn't really waste your time and energy. Those little examples from our early childhood, where our dad will leave no stone unturned to keep us passionate about things we do. Let that then be as small as sitting in the mini-pool placed in the backyard.
Learn to give back: Remember the good old day when we were a kid. Every time someone would bring a gift for us (something to eat), the dad's lesson to give back made us share or at least offer part of what we have. This is what we do as an entrepreneur. You know you can't do everything alone, so you take help from people, and in return, you'd offer them reward and recognition. This can be in any form, but it should be there.
Trusteeship of everyone's interest: Perhaps the most important lesson that I got from my dad! You may be a great friend, son or brother to anyone but when you are a leader, you should act in the general interest of everyone who is associated with your business. As a business owner, you are obliged to remain neutral and take rational calls that benefit the business and so do all the stakeholders, including your employees. Hard to digest as a kid, now one of the most valued take-away when I try to lead LegalWiz.in team!
Always make time for family: No matter how busy you get; family time is a must. We can recall this teaching from our early childhood years. No matter how hectic your dad's day was at the office, he'll still find some time for you and others in the family. This not only teaches us to love our family but also boosts us to be patient and confine and use right expressions in the right place, which is a must for entrepreneurs. Keeping work-life balance is something often observed as kids and later practiced as adults!
Walk around the floor: This one doesn't literally mean to leave your work and move but yes, this implies the time your body and brain needs to revitalize itself and prepare you for further challenges.
Don't fear changes: Someone rightly said, "Positive change empowers you while negative changes educate you". Having said this, I would like to share my dad's words, 'there's nothing like positive or negative. It's a lesson which you need to learn'. The words still have an invincible space and not just me, but the same perspective can be noticed in numerous successful entrepreneurs across the globe.
Have sufficient self-confidence to fail: If you can recall the day your dad was trying to teach you how to ride a bike, swim, or some other activity. While you had the fear to fail, fall or drown, your dad gave you the confidence. It was him who made you believe in self and told that failure is just part of the competition and true failure comes when you stop trying. The same lesson has helped entrepreneurs across the globe to craft success stories.
Perfection could be a myth, greatness isn't: For this I would first say 'perfection is subjective', however, doing something which no one has done before, attaining new heights, bringing a smile and giving the society a purpose to live, is what I call being great. This is exactly what an entrepreneur does. He directly or indirectly is the reason behind the smile on numerous faces. Stick to your guts until you are sure of being right.
Explore and experiment: Don't confine the creative and innovative side of yours. Ever wondered if your dad wouldn't have allowed you to do things for the first time, you wouldn't have been master by today. Exploring and experimenting can undoubtedly be the great way to reach new milestones.
Isn't life wonderful? What makes diamond precious is the efforts involved in excavating it from a coal mine and polishing the same for use. That's how life treats us. Most of the successful entrepreneurs have shared that every morning they'll ask themselves 'isn't life wonderful?' followed by numerous reasons to prove it is. This helps you build a positive perspective and eventually energizing you enough to surpass any hurdle that comes your way.
Failure is not trying: If you wish to learn swimming, you need to dive into the pool. The logic is clear, fear to lose can probably let you never participate and eventually making you lose without even trying. Having said this, we would conclude our last point with a note, "failure is not trying. Those who try, they either learn or succeed".
Please comment your feedback. Happy to learn about the values that you got from your family! Cheers…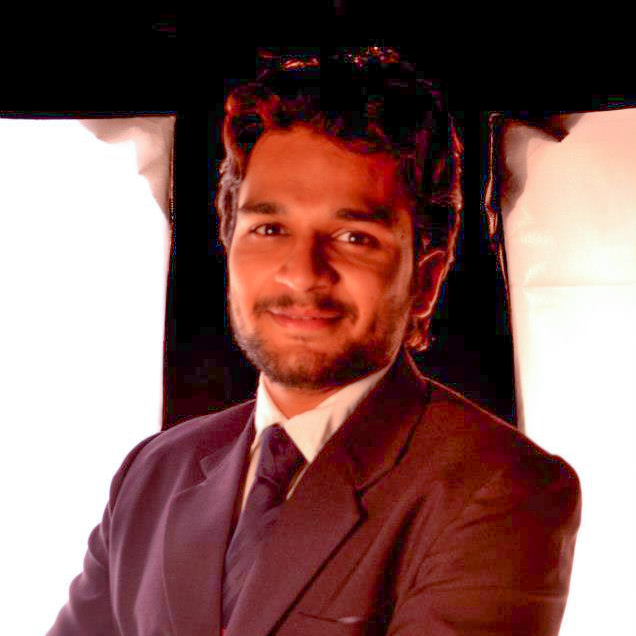 Karan Dave
Karan Dave is a seasoned writer associated as a content expert with Legalwiz.in. He has blended his interests in business solutions and starup economy with the writing capabilities to provide resourceful information for varied audiences.