Registration of event management business as private company
From organizing business meetings to weddings, hiring an event management firm is the most trending thing. To start your own event management business, you need to have multiple things to take care of, but the most important thing to do is to register the business. To establish a business, knowing the right kind of organization structure that fits the requirements is necessary. We are here dealing with the pre-setup phase to its registration as a company. With its core focus on how Private Limited Company registration in India is a preferable business structure for your event management business.
What benefits Private Company grants to event management business?
From financial back to exploring opportunities, the company organization would be an upper hand to other organizational structures.
A Private Company can be started with as low as two members and minimum capital. With growth or requirement of company, more capital or members can be included. Therefore, the promoters may directly set up as private company for initial setup also.
The separation of owners and management favor the promoters to include more skills and diverse knowledge on board. The promoters would be able to appoint different personnel to lead the operations even without diluting the ownership ratio. In case the operational scope is spread at diverse regions, a regional head in would a good strategy to assign the responsibility with efficient results.
With higher credibility of the organization, various opportunities to raise funds from banks and other financial institutions. Due to transparency and stringent regulations, the institutions tend to be favorable. Even when huge funds are required for certain purposes, a Private company may approach investors with option of private placement.
Additional relief is the limited liability of the shareholders that any person would seek while running business. A Private Company comes with this very benefit for any business. Say from debts or to the company liabilities, all would be paid of through company's assets.
The character of separate identity deals with assets and the contracts in the name of company. The contractual liability and obligations are assigned to company instead of members that helps them work independently.
A person may hold two positions at one time, a director and also a member. Talking about the returns, he would get it also in two capacities. The owners get return in name of dividend, whereas the directors receive remuneration for their daily responsibilities.
Considering the growth opportunities, a private company registration is beneficial as at future, the Private Company has opportunity to grow in a structural form also. From joint ventures to conversion in Public Company, strategically expansion is possible in this organization based on the requirements.
As you decide to commence a business, one needs not only to pick a right organization structure but also to plan the set-up and launch in a well-planned manner. An event management business must be planned meticulously similar to your big event. To know the present position in the market, the first task would be to make a thorough competitor's analysis.
Competitor's analysis:
A competitive analysis supported by a market research would help you to set up business rationally, knowing what your focus and target should be. Every business from local to an international scale must conduct this analysis to know how far you can go and what challenges you may face in near future to run a business.
Get business plan on hand:
Before commencing business, a plan must be on paper. Define what are your long term and short term goals and produce the strategies to achieve if. A business plan is a wide term that covers vision and mission to sales and marketing strategies. The sales and marketing strategies are crucial for the event management business as well. The well-planned events make it successful and similarly, a business plan drawn precisely gets you to the correct direction.
A well grown network:
Anybody planning to enter the event management planning must have a strong network. Since Event organizers have to work with a variety of suppliers like florists, caterers, decorators, photographers and many they need to develop contacts in every field to crack a good deal quality wise as well as money wise. To run the company they must have contacts so that they can crack a good deal. Also, the strength of their network will help them further expand their client base through referrals.
Register the company:
After all analysis and research, a business would be nothing without its legal recognition. The registration would help the promoters from funding requirement to credibility. A Private Company registration in India is simple 4 steps process covering a period of near one week with complete documentation. This will be followed with the Reservation of Unique Name for the company and registration application. During the registration application an important aspect is to mention the business activities precisely in the MoA of the company. All the activities as main object and ancillary to achieve the main object must be mentioned while registration process. Once the registration application is approved, the regulatory authority, MCA would issue Certificate of Incorporation along with identification number, PAN and TAN of the company.
Here, you are ready to go for a plan and hold your first event in your company. An event management company is recommended because of the increasing opportunities and demand in the existing market. From business planning to set-up, these stages are as crucial as running a business as that draws the path for business.
About LegalWiz.in:
LegalWiz.in is the online portal helping the customers with the business set-up to registrations and compliance filings. It is a team of qualified professional to serve the legal needs of business at PAN India level.
The experts at LegalWiz.in can help you to set up your event management business as Private Limited Company in India. To get personalized assistance for company registration, feel free to write us at support@legalwiz.in, our experts will get back to you with simplified solutions.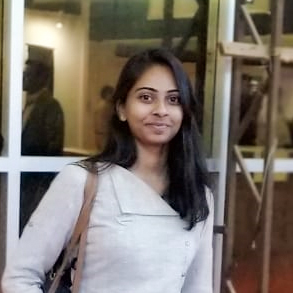 CS Prachi Prajapati
Company Secretary with a forte in content writing! Started as a trainee, she is now leading as a Content Writer and a Product Developer on technical hand of LegalWiz.in. The author finds her prospect to carve out a valuable position in Legal and Secretarial field.