How to register an Event Management company in India
From organising business meetings to weddings, hiring an event management firm is the most trending thing. There's a lot of scope of growth in this sector. If you're wondering how to register an event management company, we have got you covered. The first step toward starting your business is registering your company. To establish a business, knowing the right kind of company structure that fits the requirements is necessary. We are here dealing with the pre-setup phase of company registration. Let's discuss why Private Limited Company registration in India is a preferable structure for your event management business and how you can register your company.
Benefits of a Private Limited Company for an Event Management Business
From financial backing to exploring opportunities, Pvt Ltd has an upper hand over other organisational structures.
You can start a Private Company with as low as two members and minimum capital. As the company grows you can add more capital as well as more members to the company. Therefore, the promoters may directly set up as private companies for initial setup also.
The separation of owners and management favours the promoters to include more skills and diverse knowledge on board. The promoters would be able to appoint different personnel to lead the operations even without diluting the ownership ratio. In case the operational scope is spread to diverse regions, a regional head would be a good strategy to assign the responsibility with efficient results.
With the higher credibility of the organization, various opportunities to raise funds from banks and other financial institutions. Due to transparency and stringent regulations, the institutions tend to be favourable. Even when huge funds are required for certain purposes, a Private company may approach investors with the option of private placement.
Additional relief is the limited liability of the shareholders that any person would seek while running a business. A Private Company comes with this very benefit for any business. Say from debts or the company liabilities, all would be paid off through the company's assets.
The character of separate identity deals with assets and contracts in the name of the company. The contractual liability and obligations are assigned to the company instead of members which helps them work independently.
How to register an Event Management Company
Requirements to Start an event management company in India

:
Starting an event management company in India requires meeting specific requirements:
Minimum of 2 directors: The proposed company must have a minimum of 2 directors, with at least one director being a permanent resident of India.
Age eligibility: You can start a company either as an organization or as an individual who is at least 18 years of age.
Minimum authorized capital: The minimum authorized capital required to start a company in India is INR One Lakh.
Registered office address: You must have a registered office address in India capable of receiving communications.
Minimum shareholders: The company must have a minimum of 2 shareholders.
Pro Tip: While there is no limit on paid-up capital, it is advisable to keep it more than the face value of shares of the company.
Documents Required for Company Registration in India
For Indian Nationals (Directors and Shareholders):
Self-attested copies of Aadhar cards

Self-attested copies of PAN cards

Self-attested identity proofs (Voter ID, Passport, Driving License)

Self-attested proof of address (Utility bills or bank account statements)
For Foreign Nationals (Directors and Shareholders):
Passport-size photographs

Proof of nationality (copy of passport, etc.)

Address proofs (Driving License, Utility bills or bank account statements)

All documents of

Foreign national

s should be

notarized and apostilled.
Documents for Registered Office:
Proof of address (Utility bill)

Copy of Rent Agreement (if the property is on rent)

No Objection Certificate (NOC) from the property owner (if the property is on rent)

Self-attested copies not older than 2 months
Pro Tip: Proofs should be recent, they should not be more than 2 months old.
Company Registration Process in India
You can easily apply for new company registration in India online. Utilizing online legal service providers like LegalWiz.in can expedite the entire registration process, completing it within as little as 10-15 days (subject to MCA approval).
To register a new event management company in India:
Firstly, apply for Digital Signature Certificates (DSC): Obtain DSC for all the to-be directors and shareholders.

Apply for Name Reservation: Apply for a Name Reservation for the new company through the RUN service, available in part A of the SPICe+ form.

Fi

nally, f

ill Part B of the SPICe+ form: Complete Part B of the SPICe+ form for company incorporation, attaching relevant documents such as the Agile Pro form, SPICe+ AoA, SPICe+ MoA, etc.
The same process applies to both private limited company registration and public company registration.
Cost of Private Limited Company Registration in India
Private limited company formation in India incurs two types of government registration fees:
Stamp Duty: Firstly, you need to pay stamp duty on the incorporation document, MoA, and AoA, based on the state and authorized capital of the company.

MCA Form Fees: Calculate this fee based on the company's authorized capital. The minimum fee is INR 820 for a company with an authorized capital of INR 1,00,000 (minimum capital requirement).

Additionally, name registration via the RUN service (SPICe+ Part A) charges a fee of INR 1000. All fees are paid online through the MCA portal during the submission of the SPICe+ form.
Business Package starting from INR. 7,999
All expenses & Government fee
2 Director Identification Numbers (DIN)
2 Class III Digital Signatures
MOA and AOA Drafting
Name approval with SPICe+
PAN and TAN Number with Certificate of Incorporation
The additional cost of INR. 2,000/- per class III DSC in case of more than 2 applicants
Executive Package Starting from INR. 10,999
All inclusions of the Business Package
GST Registration
MSME Registration
INC-20A filing
First Auditor and Bank Account opening Resolutions
Employment Offer Letter, Contract & Employment Appointment Letter
Website and Disclaimer Policy
Premium Package Starting from INR. 36,999
All inclusions of the Business Package
Accounting for up to 250 entries in the entire FY
Annual compliance filing with MCA for a year
ADT-1 filing for the first year
ITR filing for the first year
GST Return filing for 12 months (Upto 100 invoices per month)
DIR-3 KYC for 2 DIN holders
Additional pointers for registration of event management company
A competitive analysis supported by market research would help you to set up a business rationally, knowing what your focus and target should be. Every business from local to international scale must conduct this analysis to know how far you can go and what challenges you may face in the near future to run a business.
Get a business plan on hand:
Firstly, before commencing business, a plan must be on paper. Define what are your long-term and short-term goals and produce the strategies to achieve them. A business plan is a wide term that covers the vision and mission of sales and marketing strategies. Moreover, sales and marketing strategies are crucial for the event management business as well. The well-planned events make it successful and similarly, a business plan drawn precisely gets you in the correct direction.
A well-grown network:
Additionally, anybody planning to enter event management planning must have a strong network. Since Event organizers have to work with a variety of suppliers like florists, caterers, decorators, photographers and many they need to develop contacts in every field to crack a good deal quality-wise as well as money-wise. To run the company they must have contacts so that they can crack a good deal. Also, the strength of their network will help them further expand their client base through referrals.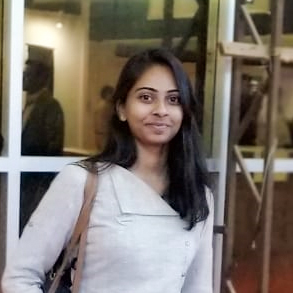 CS Prachi Prajapati
Company Secretary with a forte in content writing! Started as a trainee, she is now leading as a Content Writer and a Product Developer on technical hand of LegalWiz.in. The author finds her prospect to carve out a valuable position in Legal and Secretarial field.