Related Party Transactions Under Companies Act
Who is a related party?
When the term "related party" is used with the reference to a company, it means—
(i) A director or his/her relative;
(ii) Top managerial personnel or his relative;
(iii) a business where the CEO, manager or family member is a partner;
(iv) a private corporation of which a director, manager or family member or director is a member;
(v) a public company of which the agent or agent is a director with more than two per cent of the paid-up share capital, of combination with his relatives;
(vi) any company whose board of directors, managing director, or manager is used to acting in compliance with a director or manager 's guidance, orders, or guidelines;
(vii) any person to whom the Director or Manager is accustomed to act on advice, orders and orders:
except that nothing in sub-clauses (vi) and (vii) relates to professional advice, direction or instructions;
Do you know a private company need to follow statutory compliance?
Check out how can you maintain that using statutory books and registers.
Any business that is —
(a) an undertaking, subsidiary or related undertaking of that undertaking;
(b) a subsidiary of a carrier of which it is also a subsidiary;
(c) an investment firm or a business venture;
Explanation: — For the purposes of this provision, 'investing company or business venturer' means a corporation whose investment in the corporation is expected to result in a corporation being a corporate associate company including the increase in authorized share capital.
(ix) The owner or the relative of a holding organization other than the independent director or key management staff with regard to the organization shall be considered to be a related party.
Who is a Relative?
A person shall be considered "related" with someone if:
i. They belong to the Hindu Undivided Family;
ii. They are Husband and wife; or
iii. One person is connected in the manner prescribed * to the other;
* A person is considered a relative of another person if he or she relates to another person , i.e.:–
(1) Father: Provided that the term "Father" includes step-father.
(2) Mother: Provided that the term "Mother" includes the step-mother.
(3) Son: Provided that the term "Son" includes the step-son.
(4) Son's wife.
(5) Daughter.
(6) Daughter's husband.
(7) Brother: Provided that the term "Brother" includes the step-brother;
(8) Sister: Provided that the term "Sister" includes the step-sister.
What is a Related Party Transaction?
No organization shall conclude any arrangement or agreement with a related party in relation to —
Selling, purchasing, or supplying some products or materials;
The sale or other disposal or acquisition of property of some type;
Leasing of any kind of property;
The usage or making of any services;
Appointment of an agent for products, resources, services or property transactions or sales;
The assignment of any office or place of benefit in the company, its subsidiary or its affiliate business to this related party; and
Subscription of any shares or derivatives of the Business underwriting:
The Board of Directors' approval shall be granted by a resolution at a meeting of the Board and subject to the conditions stated in the relevant regulations before the transaction.
In the event that a corporation has a paid-up share capital of no less than a certain amount of transactions that do not exceed the amounts specified in the law, no contract or arrangement is entered into except by mutual agreement of that corporation. Except that no member of the company shall vote on this resolution to approve any contract or agreement that might be reached by the company.
Furthermore, so that nothing in the second proviso relates to a corporation of which ninety percent. Or more participants, in total, related to or linked to the promoters.
Arm's Length Basis
Arm's length implies any transaction that happens between two related parties as if unrelated.
Any transactions made on an ordinary business course or on an arbitrary basis are not subject to approval or consent by BOD or its representatives.
Please note that the Audit Committee's approval is required (if applicable).
Looking to know the ways to pass a resolution during Covid-19 crisis?
Check out how you can do that by way of Circulation.
In case of Board Meeting
Agenda of the meeting of the Council at which a resolution is to be presented shall reveal:
The name and essence of the relationship of the involved party in the transaction;
The essence, length, and details of the agreement or arrangement;
Content contractual terms or agreements, including value, where applicable;
Any advance paid or earned, if any, for the agreement or arrangement;
Method to assess pricing and other exchange conditions, both included in the contract and not included in the contract;
Whether, if not, specifics of factors not listed on the grounds for not taking these factors into consideration were all factors applicable to the contract; and
Any other appropriate or important information for the Board to assess the proposed transaction.
In case of General Meeting
Request for acceptance of the specified cap for related party transactions is approved by the organization at the general meeting. The explanatory statement to be annexed to the Notice of a General Assembly convened under section 101 shall include the following facts, namely:
Related party name;
Name, if any, of the director or main managerial staff referred to;
The essence of the connexion;
Design, material terms, monetary value and contract or agreement specifics;
Any other appropriate or important information for the representatives to approve the proposed resolution.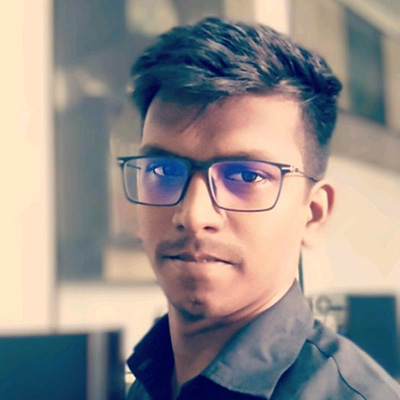 Anandan Mudaliar
Anandan Mudaliar pursuing Company Secretary is associated with LegalWiz.in as Operational Executive of the Company. He is handling various MCA related compliance along with good grip in Company, LLP and other various legal drafting.