Revathi Roy: Driving smoothly through all Speed Breakers
Chandraghanta is the third form of Goddess Durga who embodies bravery, courage and beauty. This combination of courage and grace is alive in every woman.
And today, on the third day of this auspicious festive season, we are featuring a story of that woman, who manifested these characteristics of Goddess Durga in herself. Yes, we will be sharing a thing or two about Revathi Roy who has multiple startups in her kitty– latest being Hey Deedee, a women-only platform of a delivery service chain anywhere in the world.
She has bagged multiple awards in addition to recognition by Niti Aayog with the Women Transforming India Award. In 2017, she was featured on the cover of Forbes India – W-Power Trailblazers alongside conferred The Femina Women Jury Award for a social impact of her work.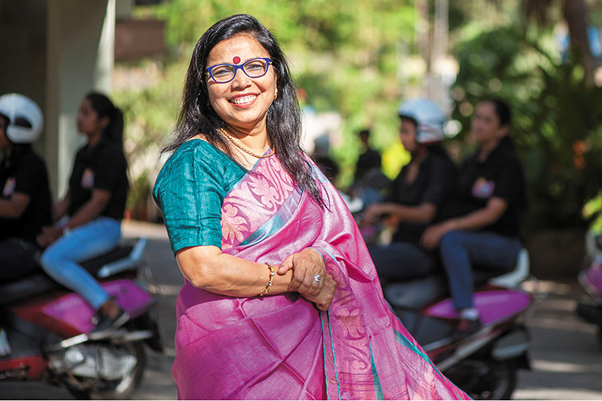 Since 2007, she has contributed to setup numerous women focused startups–Forshe Cabs, Viira Cabs and Hey Deedee. She is a rally-driving enthusiast who chose to convert her passion into a tool for breadwinning. She says a challenge with her friends helped her set up the first ever women's taxi services that followed by the giants of the industry in the years to come.
Her Ventures as a serial social entrepreneur
It was the occasion of International Women's Day of 2007 when she pioneered the concept of the 1st ever women's taxi service in Asia with three Indica cars titled Forsche (now ForShe). She first started with a borrowed taxi from her friend for ferrying passengers – to and fro Mumbai airport. Following an advertisement, she was joined by other female drivers. Followed by a spotlight from media coverage, a Mumbai-based finance company made Japanese financial service group invested in this venture to increase the capacity up to 30 taxis.
Later, she said goodbye to ForShe in 2009. However, ForShe was just the first step towards being a serial social entrepreneur. Later, she co-founded Viira Cabs with Preeti Menon in January 2010.
Viira was again a similar initiative that was set up as a taxi service business in Mumbai. She exited this business too after a couple of years. Hey Deedee, a branch of Zaffiro Learning (co-founders – Revathi Roy and Jagdish Gothi, February 2016) was set up with a vision of being the world's largest women-only platform for parcel delivery. From delivering documents to books and many other items, well-trained girls make the deliveries efficiently ensuring safety.
With a required set of skills and training, Zaffiro provides employment opportunities to women from lower income group. The training session is set for 45 days programmer for the girls before they dive into riding. In this programme the traffic rules to safety measure for their own – all is covered that help a girl to make her serving experience smooth. The total cost of training and scaling them to employment is near INR 11,500 per girl. However, the cost to subscribers is only Rs 1500. The rest is funded by the NGOs and CSR funds. In Nagpur and Mumbai, the current funding partner is Tech Mahindra Foundation.

Difficulty and USP
The major hiccups at an initial level for this delivery system to succeed were to a capture client-base. This is because none would know them and also questioned their ability to drive and if the girls could actually do the job. Running successfully since its inception, today, Hey Deedee girls prove that their idea of an all-women parcel service was right and serves the purpose well.
Their aid does not limit to imparting training, but also extends to help them own a vehicle of their own through soft loans. They have also identified that the payment based on number delivery helps woman earn more in an efficient manner. Hence, in addition to having their own vehicle, they now earn money that sets them independent.
Hey Deedee has employed around 250-300 girls already for the delivery chain, touching 30-35 deliveries on an average. Many times, the count reaches up to 60 deliveries as well. As an incentive, they are also entitled to 100,000 Rupees accident insurance.
Heading Strong
This has surely empowered underprivileged or even below the poverty line women. And that is what the value addition is to society – they are empowering girls with skills and ability to earn themselves. This also sets Hey Deedee apart from the other delivery service ventures.
Revathi Kumar turned out to be a fighter and she makes difference in the lives of a number of women today as well. The most appreciated character is to be self-reliant. Revathi advanced herself to be a self-reliant, but now her efforts are towards making her team of girls self-reliant.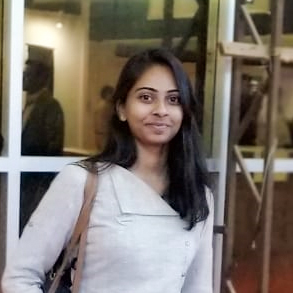 CS Prachi Prajapati
Company Secretary with a forte in content writing! Started as a trainee, she is now leading as a Content Writer and a Product Developer on technical hand of LegalWiz.in. The author finds her prospect to carve out a valuable position in Legal and Secretarial field.