Startup India Registration under DIPP
The Government of India has come up with different schemes and plans to promote startups. The stated vision is to transform India from a nation of job seekers to job creators. To fulfill this vision the GOI has launched the scheme viz Startup India registration under DIPP (Department of Industrial Policy and Promotion) under the Ministry of Commerce and Industry.
This scheme supports Startups by providing various benefits to the registered entity. The benefits include financial as well as non-financial benefits. To register under this scheme the entity must fulfill the criteria specified.
Who can register under Startup India Scheme?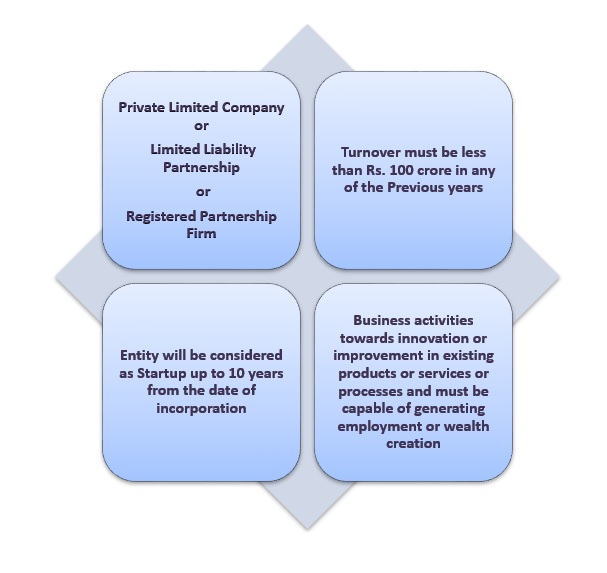 Benefits of getting Recognized Startup by DIPP
• Exemption from Income Tax
The entity registered under Startup India Scheme can avail exemption from payment of income tax for 3 consecutive years out of the first 10 years from the date of incorporation of the entity. To avail this benefit after getting recognition the Startup has to separately apply to the IMB Inter-Ministerial Board. The said benefit is available for the startups registered on or after 01st April 2016 but before 01st April,2021.
• Exemption from Angel Tax
Startups are mainly funded through angel investment. But such investment is taxable. To increase the funding for startups, the government has exempted registered startups from the tax levied on angel investment. The tax exemption is granted up to the total amount of paid-up share capital and share premium does not exceed Rs. 25 Crore after the proposed issue of share.
• Reduced IPR registration fees
The recognized Startup will be eligible to claim a rebate in Trademark and Patent application fees. Such an entity will be able to claim 50% rebate in Trademark application fees and 80% rebate for Patent applications. As well as the patent application will be processed on a fast track basis.
• Self Certification
Once registered, startups shall be allowed to be able to self certify compliance for 6 Labor Laws and 3 Environmental Laws through a simple online procedure. In case of labor laws, no inspection shall be conducted for a period of 5 years. In case of Environment laws, the startups that fall under the category of "white category" (as defined by Central Pollution Control Board) only random checks would be carried out.
• Government Tenders
To apply for government tenders, the applicant must fulfill the criteria specified. It must be such as the requirement of minimum capital or turnover or experience, etc. But if the entity is a Startup then it can apply for specified tenders even it does not fulfill such requirements. They have even been exempted from submitting Earnest Money Deposits (EMD) while filing government tenders.
• Fund of Funds
The government has set up an establishment called fund of funds which will help startups in availing funds.
• Interconnection among startups
The government organizes the Startup fest where all the registered startups can interact with each other. They can exchange information and can create brand value.
· Government e-Marketplace
Government e-Marketplace (GeM) is an online procurement platform for government departments to procure products and services. DPIIT registered startups can register on GeM as sellers and sell their products and services directly to government entities.
• Fast track Exit
The registered entity will be processed on a fast track basis for winding up within 90 days from the date of application.
Which documents are required for Startup India Registration?
The list of documents is as under
Certificate of Incorporation or registration certificate
PAN card
MOA & AOA in case of company and Partnership deed for LLP & Partnership firm
List of all directors/members/partners along with their email id and photograph
URL link of a website and social profile of the entity
URL link of social profile of directors/members/partners
Information related to IPR in the name of the entity If it has registered any IPR or it is in the process of registration
Information related to funds if the entity has availed any fund from investors
If the entity has received an award or certificate or recognition then such information needs to be provided
Grow your business now by registering under Startup India Scheme. This registration will avail lots of benefits which will take your business at the next level. The registration process gets simple by the team of qualified professionals at Legalwiz.in.
Register under Startup India Scheme & Get Startup India Recognition Certificate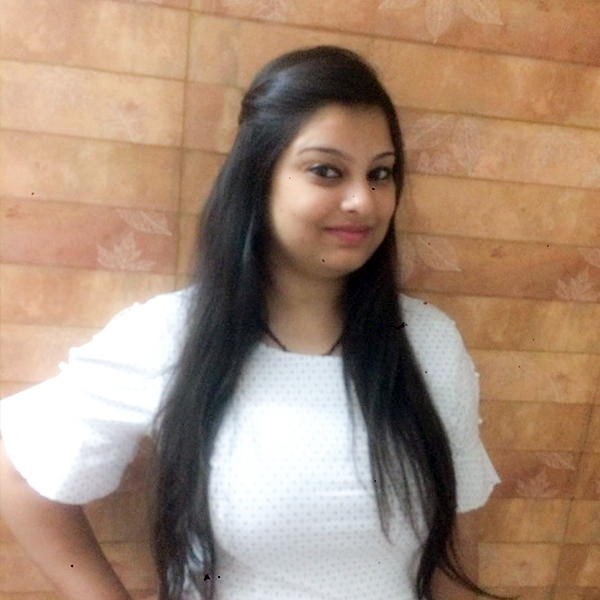 CS Shivani Vyas
Shivani is a Company Secretary at Legalwiz.in with an endowment towards content writing. She has proficiency in the stream of Company Law and IPR. In addition to that she holds degree of bachelors of Law and Masters of commerce.