Tanvi Johri: Tossing Style and Hygiene to Overcome Menstrual Taboo in India
The sixth day of Katyayana belongs to the Goddess Katyayani – a incarnation of Durga who exhibits exhibit courage. She is the fierce form of Shakti, or Durga which is symbolized by the Orange color.
And this blog also talks of someone so powerful – Tanvi Johri who launched a revolutionary product- Carmesi (means saffron).
The taboo around menstrual hygiene, periods and sanitary pads is slightly fading in India. For this, we have a bunch of celebrities endorsements in the activists-led campaign to thank for. Collectively, people are discussing menstrual hygiene and easy accessibility of sanitary napkins. But there exist plenty of other problems that yet remain unsolved.
But there is someone who is fighting out and loud with her efforts to overcome the social stigma attached to it. She is Tanvi Johri who hails from Mathura but was fortunate enough to be born in a family where gender stereotypes were an alien concept. Her upbringing is credited to her strong mother who was independent. She has seen her working more than her father, being a backbone for the family. She recalls her father being strong and raising her as his son. She even acknowledges that he shed tears in front of her, inconsiderate of a social stigma attached to man's behaviour. This was something that evolved her in a progressive manner, eliminating the patriarchy since her childhood.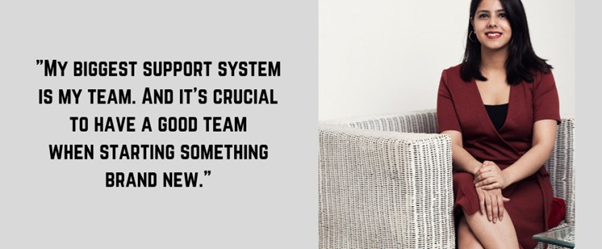 Battling the Taboos
She is a chemistry graduate from the Delhi University and has earned her MBA from the International Management Institute. She launched her career working with a travel booking startup later with the deals portal Nearbuy.
But then there was something that kept itching inside her head. Not only the social stigma that is associated with the sanitary pads but also issues due to its unavailability in interiors of India, and ist pricing. The quality of existing pads was also a problem that she realized herself. This holds true since most of the brands use a lot of plastics and chemicals in making sanitary napkins. In a longer run, this causes infections, worst – ovarian and cervical cancers, and even heart diseases. And then comes altogether a different problem disposing of them.
Cumulatively, the problem was big and it simply embedded slyly as a socio-cultural conspiracy. Her experience made her realize that women are always embarrassed to carry them in their hand and are usually shy in public about it. Though it's essential for her, they are used to hide the sanitary pads while pulling it out from their bags in public places. The packaging is to be blamed since the single unit packaging forbids one to pull out a single piece when it's the need of an hour.
The Fight to Exist
But Tanvi held her head over the shoulder and went out to bring the much-needed change. She, along with her partner Rikshav Borah started to transform the women hygiene standards in India. And this began the story of an entrepreneur with Carmesi. Carmesi is a Spanish term for the word 'crimson, which was the result of Tanvi's 25-year-old personal experience. It was launched in 2017, November. Her idea was to offer hygienic disposal for soiled pads a. This was done by giving zip-locked disposal bag for each unit. Going an extra mile, the Carmesi's pads are delivered home, tailoring the period dates for their subscribers. And the buyer can also customize each pad based on sizes. This business was started with an aim to offer 100% hygienic pads to women and therefore, fell a bit on the higher end the price bracket as compared to the OTC pads.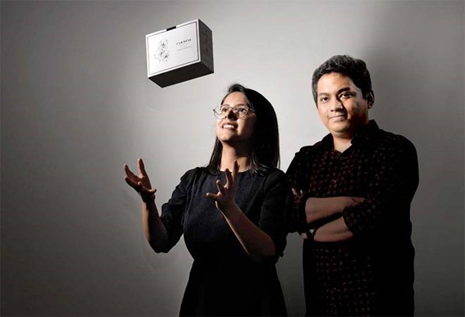 Having their task cut out prior to launching the business worked in their favour. The aim was to launch a completely organic product from the day the duo incepted the business. But, being a bootstrap startup they weren't able to meet the required minimum amount of subscribers to start with for sustainability.
Tanvi firmly believes that it is totally her commitment towards work and an insatiate hunger for self-improvement has made her venture successful. She keeps this up in all aspects of her life on a daily basis. Certainly a firm believer of honesty and indisputable commitment, Tanvi went on to fetch seeds for the revolutionary startup in India.
Starting the Carmesi
Initially, the selling was tough and acquiring new customer base was a problem. The idea was to provide the most cost-effective yet no-compromising hygiene product. This was something specifically tailored to a certain niche and premium market. The price was almost twice or thrice the existing pads that are easily available in the market. And offering something that utilizes biodegradable bamboo fibre and an ultra-absorbent product with a high-quality, anti-bacterial properties and corn starch was something unique in itself.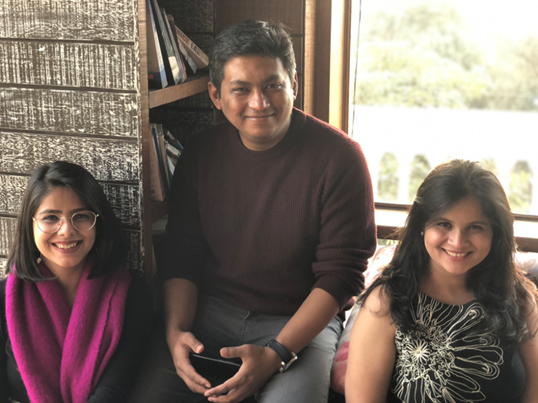 The duo took over a year to come out with such a neat product and launch it. Initially, Tanvi alongside Borah launched the Carmesi with their personal savings. This gave their startup a smooth takeoff as they had things under control. They started off with making synthetic pads where the top sheets were soft, making their product a better one than the ones available in market. And within the next 8 to 10 months, they launched fully biodegradable pads. And within a year they were successful in attracting over 50,000 customers which in turn helped them to raise around ₹3.5 crores of funds in a pre-series. They got this one through in a funding round led by Samrath Bedi who serves as a managing director for Forest Essentials.
Tanvi's idea to auto-deliver pads worked like a magic for all the females as they didn't have to worry about the pads when their dates are around. Carmesi sanitary napkins are delivered on a quarterly basis that supplies 10 pads for a month. Women who experience irregular periods can tailor their dates and for those experiencing heavy flows during the periods can also ask for multiple packs. This came out of Tanvi's head as she goes through the hassles around periods being a woman.
The Big Step and A Way Forward
The next big step involves creating an eco-friendly packaging that makes disposing of easy. Addressing the privacy hygiene around the periods is another challenge that Tanvi and team gear up for. At a larger scale, disposal is also a major environmental concern that India's $414 million sanitary napkin market fail to address. Tanvi Johri believes that her startup is in a 'no-competition zone' as she targets the niche market.  Carmersi offers the safest and the most hygienic sanitary pads that solely cater to the premium segment. And then it was possible for Carmesi team to raise another round of funds that was chiefly received from a group of angel investors. This group consisted of Sunil Kalra and Arun Venkatachalam from the Murugappa Group, including a few other investors.
It was because of such funding that Tanvi got to the profound understanding of the market which in turn helped Carmesi to penetrate their reach. Carmesi is expecting a breakeven soon as they now serve over 5,000 customers on a monthly basis at a growth rate of over 30% on a month-on-month basis.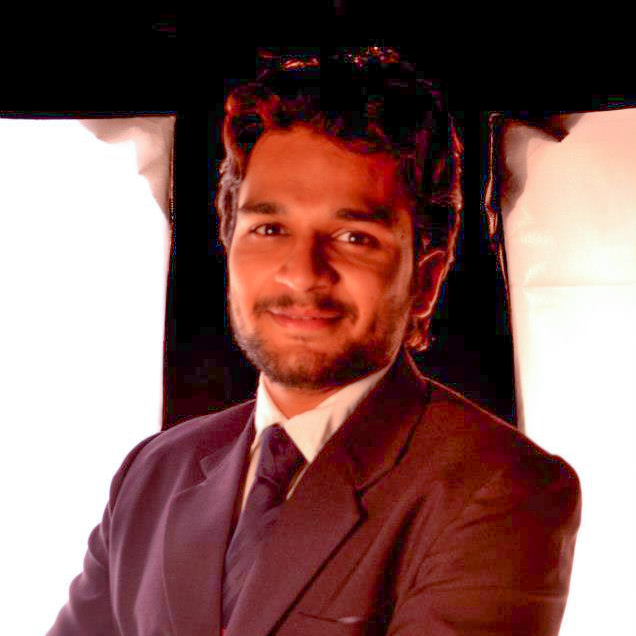 Karan Dave
Karan Dave is a seasoned writer associated as a content expert with Legalwiz.in. He has blended his interests in business solutions and starup economy with the writing capabilities to provide resourceful information for varied audiences.