The road to success – A True Story of a Farm labor evolved into a Businesswoman
Have you heard of a woman who struggled fiercely from making 5 rupees a day to running a $15 million company? – A peek into the life of Mrs. Jyothi Reddy.
We all have heard the story of rags to riches and zero to hero. But the story of Mrs Jyothi Reddy is nothing short of a Bildungsroman. The naiveties were not enough as she embarked on a journey that made her early years of poverty a sojourn to evolve from.

From a labour earning Rs 5 a day in Warangal goes on to make a fortune of starting the now $15 million Company is a transforming tale of inspiration, determination and never giving up. Her story is bound to mould billions of other lives on this planet as she is the living legend of drastic life transformation in herself.
From where it all started
Born in a poor family of Warangal, every day was a story of struggle for her. She was the second of five children to born to Venkat Reddy in Narasimhula Gudem village in Warangal district of Telangana. At a tender age of 9 years, her father Venkat left Jyothi and her younger sister at an orphanage in Hanamkonda near Warangal. The thought behind this cruel act was noble – to get his daughters good food and stay with a better learning environment. Though her sister fell ill and left after a few days, Jyothi had to pretend to be motherless and continue to stay. She gradually developed the inner strength to make the jump over the hindrances and wanted to sustain the life. She always remained practical, learning from tough times to handle all the worst possible adversaries. The orphanage soon turned into a real nightmare as she recalls about the acute water shortage. From Class five to Class ten she experienced troubles that made her weak. In one of the interviews, she mentions "there were no taps and no proper bathrooms. I stood for hours waiting to get just one bucket of water from the well. I missed Amma terribly but had to act as if I didn't have a mother."
The Worsening Scenario…
While she was studying at school, vocational courses did a lot of help to her. That course was paid by her father where she picked up the skills like tailoring, ironing, theory of teaching. She also lent her hand to the orphanage superintendent in doing the household work. It was then she realized the importance of leading a decent life with a good job. But for job, she needed to study more and even though she managed to pass Class X with first division, intense poverty led her to break the studies and instead take work in the fields.
And it was soon after the Class 10th at an age of 16 she was married off to her mother's distant relative, Sammi Reddy. Sammi was a with hardly half an acre of land of his own. After marriage, Jyothi had to work in the paddy fields earning mere Rs 5 for working 10 of hard labour.
At an age of 17 she was already carrying a baby and also used to do labour work untill several months. But what kept her going was the confidence she had in herself and tenacity to battle the odds.
Even after becoming a mother at 17, she used to do household chores and work in the fields. Returning back, she had to make dinner for the family as well. To make the situation even worst, there was no stove in the kitchen and situation forced her to cook on wood fire chulha.
The First Step…
Jyothi barged into the opportunity to volunteer for the Nehru Yuva Kendra, a Central Government scheme that worked to create awareness among the youth. This volunteering opportunity and became a NYK Volunteer and later started teaching. Though, running a family with such a small amount of money was not near to impossible. She also took stitching work at night to earn more money. And later on, she had to fight hard to do what she always wanted – studying. Jyothi went on to get enrolled for the BA course from Dr. B.R. Ambedkar Open University in 1994. Simultaneously, she started studying for a postgraduate degree from the Kakatiya University during the weekends. She also obtained the postgraduate degree in 1997 and this led her to earn a job as a special teacher with a salary of Rs. 398/month.
While becoming teacher was also not an easy task. Travelling to school for took two hours adding more to her fatigue. But then, she is Jyothi Reddy. She never missed any opportunity to make the most out of her time. On her way to the school, she utilized the time to sell Sarees to her co-passengers making way for some extra income. It was then she became way too much conscious about the importance of her time. This led her to utilize available time in the best possible manner.
And finally, she grabbed a regular job for herself in 1994 earning a monthly salary of Rs 2,750. The job involved working as Mandal girl child development officer and inspecting the schools.
Her US Dream
Her ambitions were soaring high since childhood. And she was not from one of those to stay satisfied with earning just enough to bring up her two children. Her cousin visiting Warangal from the US in 1998 raised her inquisitiveness about the differences in their lifestyle. Knowing more about her cousin made her knowledge-hungry again to learn software courses and attempt to better her fortunes in the US. Her cousin remarked 'an aggressive woman like you can easily manage in America'.
And the next step, she was in for the big leap that hardly anyone would even think of. Gradually, she started saving for the U.S and also initiated the chit fund for the other teachers where she earned around 25,000 rupees over and above 5000rs of her monthly salary.
But joining the computer classes was also not easy as she would commute to Hyderabad every day since her husband disapprove the idea of her living away from home. But her determination to go to the U.S made her even stronger. For her, that wasn't the greedy choice because behind the idea to go to the U.S it was an emotion of the mother. She always wanted to give the best education to her children and going to the U.S was the only option to give them a better life.
Next step – she took a long leave from her job, got her passport and H1 visa ready. Her visa was approved and in she went to the US where her husband's cousin was. Initially, she took up a job earning $60 for a 12-hour job and stayed as a paying guest with a Gujarati family.
But that wasn't as easy as it sounds. Settling in the US required her to take multiple off jobs like a babysiter, gas station operator, loading/unloading goods, working at a video rental shop, as a salesgirl, and then as a room service person in a motel in South Carolina for her survival. Later on, she got her first office job in a company called CS America as a recruiter with the help of a close relative. Again, she received another offer from a different company but it did not stay and she had to go back to babysitting and gas station for survival. Nearly after struggling for a year and a half, she used her savings left from the US to see her daughters and in India during September 2001.
One of the incidents she recalls very well is that of a priest meeting her during this visit. The priest told her that she is destined to run her own business. She was fancying this idea while in Mexico, waiting for her visa to be stamped before going to Phoenix, US. That was the beginning of her entrepreneurial dreams. She wanted to start her own business and was looking for the suitable line of business to start. It clicked her head that she could launch a consulting company that can help others with the paperwork involved in visa processing required for the US.
Her savings of $40,000 made way for her first entrepreneurship under the name of Key Software Solutions Inc., a private limited company, in Phoenix, on October 22, 2001. The extended services of her company also involved recruitment and developing software solutions.
While she already jumped into the business, the plan to expand the business was already shaping up. And to make it more profitable, she also involved on her cousin as a partner. Later on, her daughters too joined her in the US.
The first year in the business witnessed a minimal profit of $1,68,000 and just after the third year, the business made a whooping million dollars. With every passing year her strength grew bigger as the latest turnover stats, it is $15 million with 100 employees working in her company. Today, Jyothi owns four houses in the US and a mansion in Kompally, Hyderabad.
Social Responsibility
The struggle she had gone through, driven her to do her part to people who are in need. She is helping many orphans in securing their identity. She is continuously working on empowering the rural women and won million hearts.
Jyothi Reddy has set an example how one can be successful when they have a strong will to achieve it. When you go to that extent, then you would be able to help thousands who are standing out there for your help.
The story of Jyothi Reddy is an inspiration to all the start-up strugglers. Kudos to the women entrepreneur!!! She proved how the dedication, determination, hardworking turned her fate into a pool of opportunities. Let's celebrate this joy of victory of women empowerment.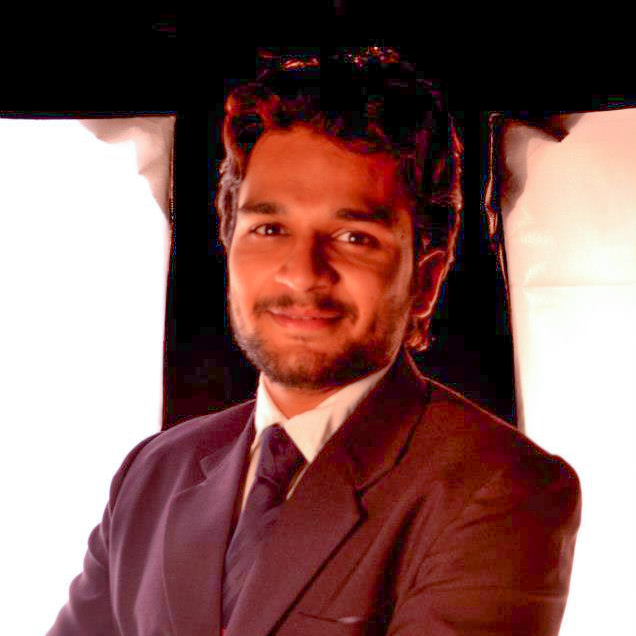 Karan Dave
Karan Dave is a seasoned writer associated as a content expert with Legalwiz.in. He has blended his interests in business solutions and starup economy with the writing capabilities to provide resourceful information for varied audiences.