Sushma Swaraj: sincerity, selfless service & dignity Leader
Day 8 of Navratri has a Purple colour. It is a day of Kanjak that celebrates feeding young girls as the Goddess avatar. The colour reflects the power of intellect and peace. On this day, Goddess Mahagauri is worshipped. She has the power to fulfil desires of her devotees and relief them from all their sufferings.
Sushma Swaraj was a compassionate and respected leader across the spectrum for her integrity and dignity. She was a political opponent with a strong opinion. Her story inspires everyone as it represents much beyond gender.
Early life and background
Sushma Swaraj was born on 14 February 1952 in a Punjabi Brahmin family at Ambala, Haryana. She graduated with a law degree from Panjab University in Chandigarh. In 1973, she registered as an advocate in the Supreme Court of India. While studying, she was a politically active leader of the RSS (Rashtriya Swayamsevak Sangh) group. Moreover, the group opposed to then Prime Minister Indira Gandhi government.
Political Career
At the age of 25, she started her political career as a member of the Janata Party. She was elected in a legislative assembly of Haryana state when she ran the office for the first time. Her serving period was for two terms from 1977-82 and 1987-90. She was minister of Labour and Employment, and education, food, civil supplies from 1977-79 and 1987-90 respectively in the state government. In 1980, the member of Janata party formed BJP (Bharatiya Janata Party). In 1984, she joined BJP as secretary of the party.
BJP Government
Swaraj failed the Lok Sabha seat 3 times against the Indian National Congress party in 1980, 1984, and 1989. Finally, in 1990, she became a member of the Rajya Sabha (upper house of parliament). 6 years later, she successfully got a seat in the Lok Sabha as a cabinet minister of Information and Broadcasting. However, she served for 13 days in BJP led government under PM Atal Bihari Vajpayee in May-June 1996.
In 1998, she was re-elected for the same ministry in the Lok Sabha but served from March-October. Then, she resigned her seat to become the first woman chief minister of Delhi. However, she held her seat for less than 2 months from mid-October to early December. When BJP lost the Delhi assembly elections, Swaraj returned to national politics in 1998.
In 1999, Swaraj lost the parliamentary elections against Sonia Gandhi. But in 2000, she won the Rajya Sabha seat and returned to the BJP-led National Democratic Alliance (NDA). She became the minister of Information and Broadcasting from September 2000 to January 2003. After that, she was the minister of health and Family Welfare and Parliamentary Affairs in the NDA government from January 2003 to May 2004.
In 2004, she retained the seat against Sonia Gandhi in the Rajya Sabha. Moreover, this was the third time she was elected and appointed as the deputy leader of the opposite chamber. In 2009, she scored a notable victory margin in the parliamentary elections. Further, she was appointed as leader of the BJP opposition in the house.
Lok Sabha Election 2014
In the 2014 Lok Sabha election, she became the Union Minister of External Affairs under the PM Narendra Modi government. Although, she went through a successful Kidney transplant but remained affected by health issues in 2016. At the end of Modi's term, she left his cabinet in 2019. Sadly, in the same year of August month, she died of cardiac arrest. In 2020, after her death, she awarded with the Padma Vibhushan, which is India's highest civilian honours.
Final Thoughts
The Wall Street Journal gave her a tag of the best-loved political leader of our generation. Swaraj will remain an inspirational leader who worked for clean politics. She has become a pride for Indian politics who always carried herself with grace, dignity, and femininity each day and everywhere.
Reform must begin today; tomorrow could be too

Shushma Swaraj
Also read inspiring stories of Priya Paul.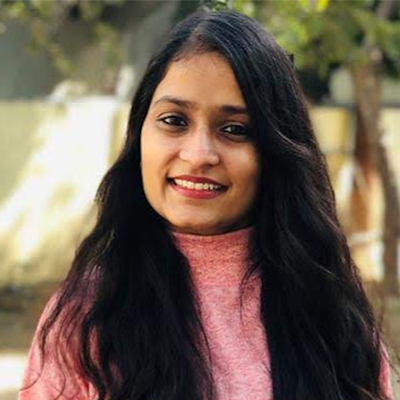 Ruchika Agarwal
Ruchika Agarwal is a professional content writer at LegalWiz.in. She is inquisitive and firmly believes in spreading information to educate readers and bring a positive change in society.