Tanya Kotnala & Tanya Singh – A Duo Reviving the Culture and Local Art
The fifth day of Navratri is celebrated worshipping Goddess 'Skandmata' who represents strength of a mother for protecting her child confronted with danger.
Similarly, this promising duo is running a social enterprise titled Bhuli for reviving and protecting endangered local art, culture and food heritage of Uttarakhand.
Bhuli, which means 'Little Sister' in native dialect of Uttarakhand, was founded in 2016 by Tanya Kotnala through social networking sites. Urge to do something unique and creative lead her to work in small projects. While working with Ministry of Textiles for communities of Assam, she realised that there is no space for art in Uttarakhand compared to advanced work of arts and crafts in Assam. When she returned home, she reacquainted with Tanya Singh, a nutritionist.
These two young women and family friends first collaborated for breastfeeding awareness projected initiated by the Ministry of Women Empowerment and Child Development, Uttarakhand.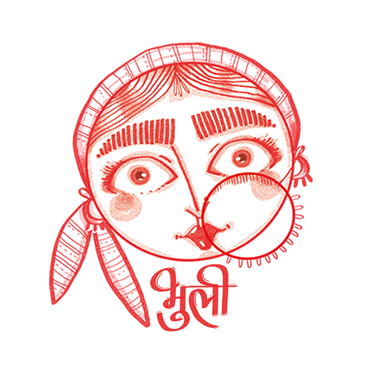 Implementing Design × Nutrition for social good, they work on principles of Simplicity, Sustainability and Swadeshi.
Collaborations and Projects:
Bhuli not only collaborate with Government but also runs self-initiated projects. Through Government collaborations, they can look into the persisting problems of the communities in distant areas. The designed posters are displayed across Uttarakhand at Anganwadi Centers. In the 'Breastfeeding Awareness campaign' by Bhuli in collaboration with Government they created posters on importance of Breastfeeding. The posters were displayed through19,000 Anganwadi Centres across Uttarakhand. Even in this campaign, they exhibit the culture by presenting their characters in traditional attire. After all, an image speaks and their message comes out loud to everyone. The collaboration benefits them with wide outreach in rural area. Tanya Singh quoted in an interview "Children's caregivers in rural Uttarakhand are often semi-literate. So to start a conversation with them on such a crucial subject, it made sense to have characters and mediums that they could relate to and are familiar with"
Interestingly, they are working to make learning fun for children by making the centres attractive for kids. Every month they visit one of the districts of the State and paint an Anganwadi Centre.
Illustrated Project Works:
When Tanya Singh joined, she started to touch upon the areas of health and hygiene, menstrual awareness, etc. Believing that small steps count, the duo worked on many projects including limited edition Calendars and Space Bhuli for weaving stories to evolve new expressions for change in society.
The project of limited edition calendars aimed to celebrate the essence of cultural diversity of India showcasing the traditional costume culture of many States. Upcoming Calendar 2019 is based on theme of Saris and Drapes featuring 12 India States.
Another project titled Space Bhuli was a series of hand drawings for women to speak their minds and express feelings without any impending fear. Their series of illustrations also touch upon Anemia awareness, Right to Education, Triple Talaq, Chipko Movement, extinction of Himalayan Quail.
Bhuli also identifies palayan (i.e. migration) as one of the problem in the State because of heavy exploitation of the resources. The fields are barren today but there was a time when nutritious grains were grown in the same fields of the mountain. The first grains, recipes and nutritious dishes are being forgotten by the people. Hence, Tanyas has initiated programme for awareness among the rural population through drawing.
They run the Nutrition series through their Instagram handle to educate and inform the people about food choices, sound eating and physical activity habits. During National Nutrition Week in 2017 they encouraged people to eat produce which is locally grown by sharing local cuisines of Uttarakhand.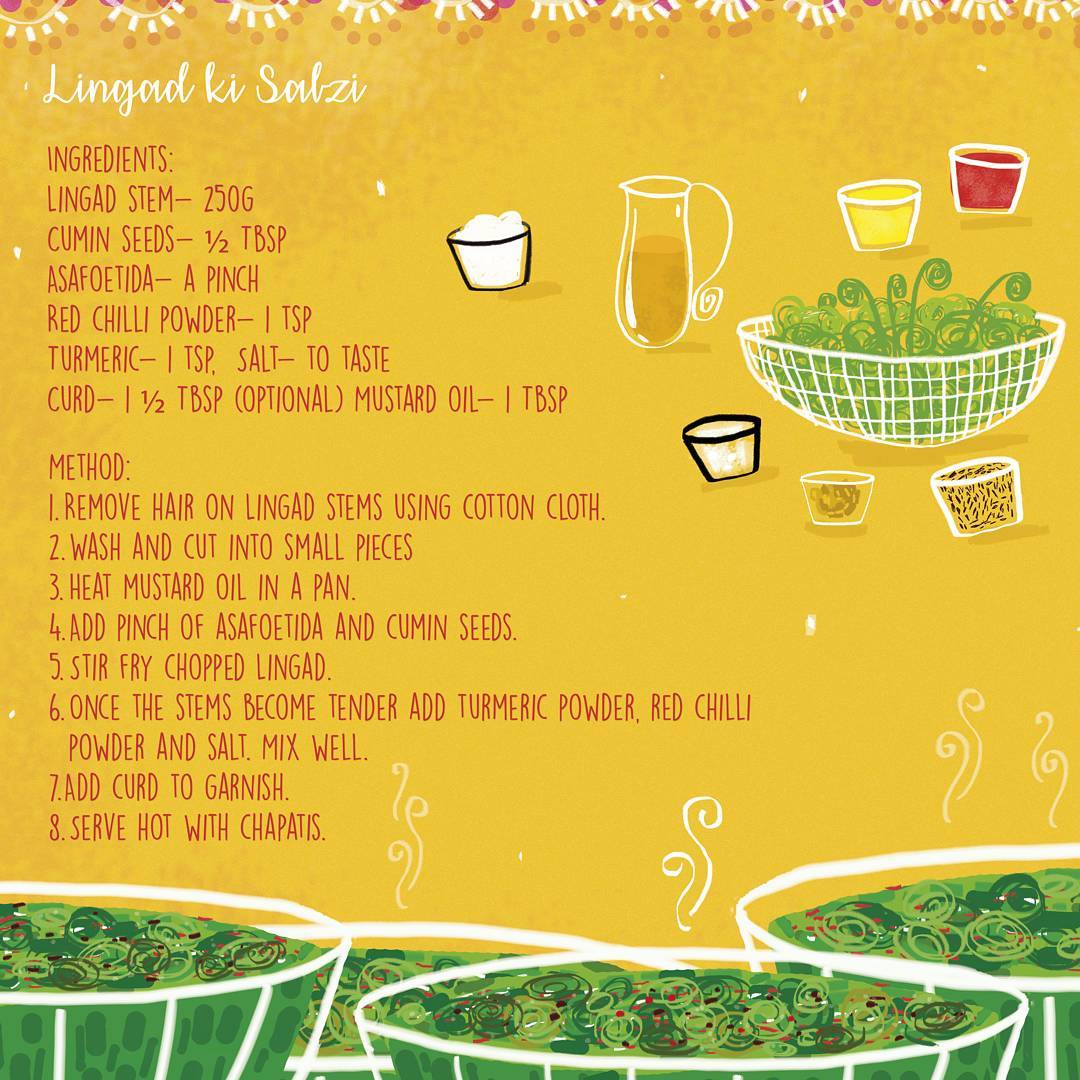 Works of Bhuli is not limited only to social campaigns, but through its social media, it also showcases the local traditions, recipes and also the pahadi culture. Their illustrative artworks are commercially sold as Bookmarks, Postcards and Wall Arts not only across nation but reaching globally as well.
Their long-term goal is to minimize the effects of Palayan in rural areas by upgrading the skills. And to fulfil the financial needs of the project, they generate revenue through such illustrated project works conceptualised around the social cause.
Keeping the aim to revive the Swadeshi culture in mind, Tanya Kotnala and Tanya Singh produces simple and sustainable designs. Contributing little through illustrations, Bhuli believes to create huge impact for social good believing that big changes often requires smaller things in order.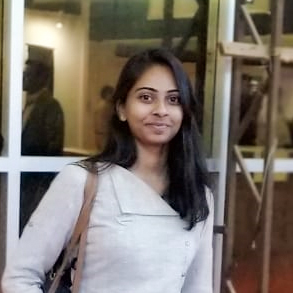 CS Prachi Prajapati
Company Secretary with a forte in content writing! Started as a trainee, she is now leading as a Content Writer and a Product Developer on technical hand of LegalWiz.in. The author finds her prospect to carve out a valuable position in Legal and Secretarial field.