Role of Trade Description in Trademark Registration in India
Uniqueness and distinctiveness play a pivotal role in brand making. Every company that aims to create a brand and makes their company stand out in the eyes of their consumers are advised to give their product/service a distinct feature and name, so it's easier for the buyers or users to differentiate. Trademark comes into the picture when the owner of this brand or the company wants to secure their name and exclude everyone else from using it commercially. The registration application includes the class and description of business and trade activities. For Brand name registration in India, it is very essential to give an appropriate and true trade description that will be helpful during the different stages of the registration process, especially to differential your brand from a similar mark based on activities or trade description. Also, in case of any error in the trade description, there is a possibility that the trademark application would be rejected. Hence, trade description is must be submitted with care. Here, we are describing the meaning and importance of trade description in TM registration process.
What is Trade Description?
As the name suggests it briefly describes the service or product that a company or an individual is providing. The main aim of adding a trade description is to prevent manufacturers, retailers or service providers from misleading customers as to what they are spending their money on. Trade Marks Act, 1999 gives power to the judiciary to punish companies or individuals who make false claims about the products or services that they sell. Section 104 of the Trade Marks Act, levies punishment on a person or a company who sells, lets for hire or exposes for sale, any product or service on which any false trade mark or false trade description is applied.
Importance of Trade Description:
The trademark registered will provide the exclusive rights to its proprietor only with respect to trade description provided in the application. Although the class applied for covers various activities, the scope of protection by TM will be limited only to the area defined by the trade description in the trademark registration application. This base can be both limitation and advantageous for the proprietor based on his position. For instance, if Company A deals in the software industry with the brand name "PQR", another person may use the said brand name for the trade of other description such as in legal industry or for sports purpose. Whether under different class or even for under same class, if the trade description does not match to another one may apply for registration. However, the discretion to accept the application lies with the Registry only. The approval of trademark is circumstantial and depends on many other grounds.
The importance of filing true and correct trade description can be easily understood supported by famous case laws.
First case law that refers to the case of Yahoo! Inc. v. Akash Arora and another, 1999 Arb. L. R. 620 (Delhi High Court) is a great example of how a specific trade description can secure a trademark. Here the specific trade description for Yahoo! Inc. barred the defendant from taking advantage of the goodwill of the original trademark. The defendant was stopped from using a deceptively similar mark as they offered almost similar services. Trade descriptions help to differentiate the goods and services of one trader and it lets public connect the mark with any identity. Here Akash was sued for sweeping benefits with a similar name and he was held liable as 'Yahoo!' and 'Yahoo India!' were almost similar. The court held Akash legally responsible for passing off and restrained him from using the similar domain name.
P. Manikam v. Assistant Commissioner, 15 JUN, 2017 (Madras High Court) is a similar case where a company was selling similar products with the same trade name and description. The complainant had manufactured and sold beedies under the name and style 'Syed Beedi'. Petitioner and another also sold duplicate beedies under the said name. They used deceptively similar labels as that of the complainant and thereby caused damage to its reputation and cheated the public. Hence, they were charged under sections 103 and 104 of the Trade Marks Act, 1999 that deals with false trade description and its penal provisions.
Conclusion:
When applying for a trademark, trade description plays a vital role as the logo the nature of the goods, characteristics, etc. is mentioned in trade description, so it should have a broader view but also be specific. In most cases providing an appropriate trade description is easy, like in class 5 which includes footwear, clothing, and headgear. But sometimes writing a trade description needs skill when the service or product is tricky or confusing.
Accuracy in writing the trade description is extremely essential as it determines,
(1) Whether your application will conflict with a prior registration or application, and
(2) The extent to which your registration will act to block later applicant from registration on similar marks.
To conclude, the description and class selection impact the scope of your trademark protection making it the most important element of brand name registration.
About LegalWiz.in:
LegalWiz.in is leading online legal service provider committed to serving simplified and hassle-free solutions to businesses at PAN India level. From business set up to managing and protecting the business, LegalWiz.in is one step solution for all businesses.
LegalWiz.in can help you to register your brand name in India at an affordable cost. If you are seeking assistance from experts to register your mark, feel free to get in touch with our expert at support@legalwiz.in.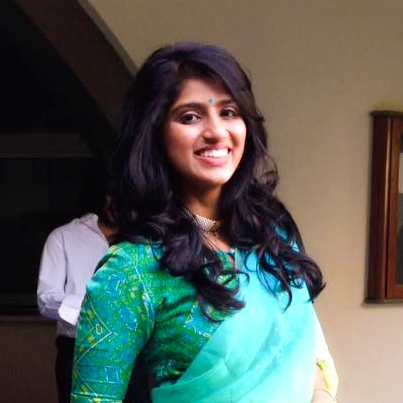 Kahini Jhaveri
Kahini Jhaveri is an IP specialist at LegalWiz.in, with a keen interest in content creation. She holds a B.A. LLB honours from Institute of Law, Nirma University, Ahmedabad. Kahini specializes in Intellectual Properties, specifically Trademark Law.