Travelling Light – Agile Leadership for 2021
As new schools of thought get established, older ones give way to them. Imagine if someone had just imagined the sheer scale of changes done practically overnight in 2020, everyone would have called them crazy and ignored the person. Imagine if someone had predicted a mass WFH, total lockdowns and sweeping global impact, anyone would have called them just a doomsday crackpot. If someone had envisioned a global pandemic, with unforeseen economic & economic uncertainties, people and leaders would have disbelieved them.
Ironically, this is precisely what has happened. The enormous global effect of the 2020 Pandemic has been huge and lasting, with immense large scale disruptions. The global sweeping changes that have taken place and been implemented as a response will have long lasting effects – it is indeed difficult to imagine that our world will never ever be the same again.
The core 3 traits that describe the state of the world in 2020 are disruption, uncertainty and change. And thus, remedies, the coping mechanisms deployed immediately as a formative response have largely been reactive. As the world of work evolves in responses to the changes, the leadership role, by necessity, has evolved and will continue to. Continuously shifting priorities, goalposts and requirements of the Organization, while juggling scarce resources, with teams working in a WFH or remote scenario – this has been the case for most leaders. Made even more difficult because of the challenges of business continuity, changed consumer preferences and an uncertain future. It is this context that adapting to the credo of "travelling Light" or Agile leadership is coming to the fore. In this leadership style, flexible, adaptable and quick decisions management style are the basic traits.
Moreover in exceptional circumstances like in 2020, unexpected and new issues may arise anytime – thus requiring a flexible, dynamic and adaptable leader. So let's take a look at some of the traits of the Agile leader who can affect a change in 2021:
The Agile leader is composed
Results are needed in business and outcomes are a priority. Operational problems, team issues, business pressures all are a given. Against this backdrop, entrepreneurs should stay agile, calm, composed and, focused. Instead of allowing stress and pressure to overcome them, they channelize it and get results. The team takes the lead from leaders like this and focusses on the task at hand, delivering as per the agenda. This type of leader is required for 2021, especially – as the global economy struggles to get back on track and business continuity is the core objective.
The Agile leader thrives on innovation
In 2021, leaders will have to find newer ways to resolve issues, solve problems and get results. Agile leaders are open to change – they embrace new things, new watys to drive productivity, save time and work smarter. This focus will be in vogue in 2021, going beyond process automation. Agile leaders drive this mindset – inspiring and instilling innovation & creativity in teams so that new ideas can be implemented. It is a hallmark of agile leaders that they help to spur innovation in the team, thus helping teams to get newer perspective and a wider knowledge base. This, in turn, helps to generate new ideas and further innovate in processes.
Want to know more about the leadership?
Explore further about survival insights for emerging leaders.
The Agile leader cultivates emotional intelligence
Authority figures who sit in their ivory towers and use rank as a means to get work done are just old fashioned. Things simply do not work that way now. The new normal and especially now, in 2021, will demand involved, humane and agile leaders – not those who are loners and simply wield authority to  get things done. Emotional intelligence is a key trait required today and the Agile leader will need to have it – this will enable stronger relations across teams and more productivity. Thus they will connect, bond and work more effectively with teams, driving outcomes.
The Agile leaders are eager and eternal learners
Especially when norms are changing and newer challenges come everyday, in 2021 – leaders will need to be receptive and open to learning, staying abreast of new developments in their industry. Once updated, they will be able to lead better and implement newer tacticas of dealing with work. Planning ahead, forecasting and anticipating trends early will help them if they are learners. This is a core trait of agile leaders and will see immense traction in 2021. Agile leaders will draw inspirations from outside their industry, outside their market, experiment to see if replicating someone's winning strategy can work. They will not be afraid to fail or try.
Thus, Agile leadership which "travels light" – unburdened by expectations, past experiences and set norms – will positively be a game-changer for business and organizations in 2021.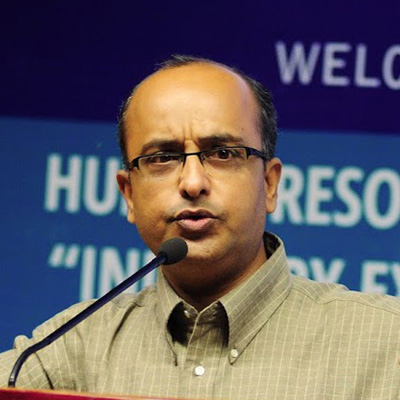 Swapan Dholakia
Swapan Dholakia is a senior professional heading the Communications and Outreach at Legalwiz.in. His current interest areas are trade diplomacy,building synergies, and leveraging Communications to impact society & audiences at large.