Understanding IPR for Business
Introduction
Intellectual property involves creations of all sorts – technologies, literature or works of art, pictures, signs, etc., that contribute to artistic freedom while benefitting the ones who own it. Regardless of whether you make goods, write a novel or innovate a new drug, it can be protected using intellectual property rights (IPR). IPR has been established to protect your rights in your novel creations (of the tangible form).
Two of the major types of Intellectual Property Rights (IPR) are –
Copyrights and related rights
Industrial property
To know more about the above two IPRs, read more
Copyrights and Related Rights
Authors are entitled to copyright to protect their work.
It consists of files, reference works, computer programming, architecture, books, scientific drawings, etc.
You ensure that others are unable to use your work without your copyright consent.
Law on copyright protects creators against unauthorized duplication or the use of original material.
If the original work is to be protected by copyright, it must be in a tangible form.
Copyright registration is not mandatory. Nevertheless, registration is encouraged because of its multiple inducements.
Copyright registration in India requires proof of authorship or documents that proves originality, etc. As mentioned above, copyright registration is not mandatory. So, if one has to file a suit against any third party for copyright violation then they will have to prove ownership in the said copyright if the copyright is not registered. In case, the copyright is registered for the said work, then the hassle to prove ownership in the work is not there and the case of violation of IPR can be escalated.
Generally, the copyright provides for the protection for a lifetime author or creator and another plus 60 years after his death. The copyright is publicly available and can be used without restrictions.
Industrial property
Trademarks, patents, geographical indications, and industrial designs are also referred to as industrial properties. Let Us Summarily Understand the Trademark, Patents, Geographical Indications, and Industrial Designs
Trademark
A trademark is a distinctive product or service identification sign.
Trademarks should always be capable of graphical representation and distinguish between the products or services of one person and others, including the type of substance, treatment, and colour mix.
In India, trademarks are protected by Trade Marks Act, 1999.
It is possible to use a single word or set of numbers and letters to register a trademark.
A mark, 3-D signs, and even symbols may be drawn. For instance, Google is a famous trademark.
A mark can be submitted at national or regional rates, depending on the level of protection required.
A device, brand, title, label, card, name, name, signature, word, number, shape of the goods, colour packaging, or a combination may be included.
It protects and assists in creating a brand that is critical to a company's growth.
The brand is the first thing a consumer recognizes because of its distinct identity. The fashion market is excellent proof to support this. It opens up new marketing modes and acts as a means of gaining and making huge profits. Thus, the main goal is for the company to guarantee the exclusivity and authenticity of its brand. Trademark protection is precisely what it has.
Trademark Registration encourages fair competition and helps consumers to choose from a variety of brands offering competing goods. A registered trademark is generally perceived as a reliable brand and in practice always correlated with an assurance of quality in a product. Whereas, for unregistered brands, there is generally a perception that the products associated with such brands may not be reliable. However, these are merely an opinion and straight jacket benefits of having a registered trademark cannot be accounted for.
Also Read: All you need to know about Copyright Registration
Patent
The inventor's exclusive right to introduce a new method or process should be patented. To get protection against misuse of your unique creation, and to safeguard the creations against illegal production, distribution, selling or utilization it is necessary to obtain patents for inventions.
In India, the patents are protected by the Indian Patents Act, 1970.
Innovation must be unique, novel, and should possess industrial application.
A patent is valid for a period of twenty years. It cannot be renewed after twenty years and falls into the public domain.
Geographical Indications
It is a name, a sign that represents the geographical origin of a particular product.
Geographical Indications are protected by The Geographical Indications of Goods (Registration and Protection) Act, 1999.
It is a certification that proves that a particular product recognized by a particular name has inherent qualities, or is produced by performing a conventional or an unconventional method.
The two IPRs of trademarks and geographical identifications show the origin of a good, however, they are not overlapping IPR and both are significantly different. Therefore, a geographical indication must never be confused with a trademark.
Another major difference between the two IPR is that trademarks help in the identification of a company or business enterprise associated with the product. A geographical indication helps identifies the place of origin of the product.
A geographical indication is generally identified by a particular sign or a name and the same can be commercially used by a person who produces the same goods with the same quality or standards.
Industrial Designs
It is the design of a product which is used for mass production. In India, industrial designs protect the physical form and ornamental structure of any good/s.
In India, Industrial Designs are protected by the Designs Act, 2000.
The value of this IPR is the aesthetic design of a product.
A right for industrial designs is granted for merely new and novel designs of any goods. The Industrial Designs Office (in Kolkata, India) will not entertain a request for registration related to the protection of designs of an already existing product.
Elements may either be 3-D (shapes or targets) or 2-D (patterns or lines). The design of the miniature Coca-Cola bottle is another example of industrial design.
Further, the World Intellectual Property Organization (WIPO) prescribes a set of rules and guidelines for the protection of Intellectual Property Rights. WIPO harmonizes national and cross-border IPR security policies.
Know more about IPR here.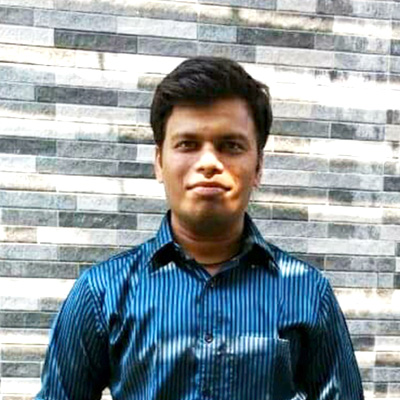 Maulik Raval
Maulik Raval pursuing Company Secretary is associated with Legalwiz.in as Operational Executive of Company. He is handling various MCA related compliance, Matter related to Trademark registration and GST registration and return filling.