Who Can Be a Company Director?
A company is a legal unit made up of people who operate a business enterprise. Let's understand, who is a director in a company? A company is like a family where each member is allotted certain duties so that the family can thrive and prosper. Elders take decisions in the best interest of the family; while directors act in the best interest of the company.
The director has the responsibility to determine and implement company policies. They also plan and have an active role in decision-making activities. This article gives an overview of the eligibility and criteria for being a company director.
There are no specific qualifications, but an individual should adhere to the following factors if h/she wants to be a director:
According to the law, only a natural person can be a director.
Age limit
There is no fixed age for being a director. However, it is essential that the person is an adult and competent to enter into contracts. Moreover, in case of managing director, full-time director or independent director of a listed company the person becomes competent if he is of 21 years or above and has not attained the age of 70 years.
Nationality
There is no restriction on the nationality of a director. However, there must be a minimum one director in the company's board of directors.
DIN requirement
To be eligible to be appointed as a company's director, the person must obtain a Director Identification Number. The main purpose behind having a DIN is to make sure that no fraud is done by fake directors and in case anyone attempts any such criminal activity they can be traced through this unique number.
Valid directorship
A person can only be a director of 20 different companies at a time. Out of those 20 companies, only 10 can be public companies.
However, if a person holds office as a director in more than the permitted limit of companies, he/she must:
Choose the companies he would like to be a director in; and intimate his choice to each company in which he was holding the office. The registrar of the competent jurisdiction should also be informed.
Resign from all the other remaining companies that are beyond the prescribed limit.
If one fails to do so, that person shall be punished and charged with a hefty fine.
Disqualifications
Unsound mind or insolvent person
Any person who is of unsound mind or is incapable of making decisions on his own cannot be appointed as a director. This includes children, mentally disabled individuals and people with unstable mental faculties.
Similarly, insolvent people or individuals who have claimed bankruptcy claims in the court of law are disqualified from being directors.
Criminal record
If a person has a criminal record and was sentenced to imprisonment for more than 7 years or more, he cannot be a director.
Pending unpaid returns
If the individual has not paid previous returns in any of the preceding years, he shall be barred from holding the directorial position.
Conclusion
The requirements to be a director are minimum but essential. Since the relation between the director and the company is fiduciary in nature, the conditions maintain the authenticity and credibility of the post.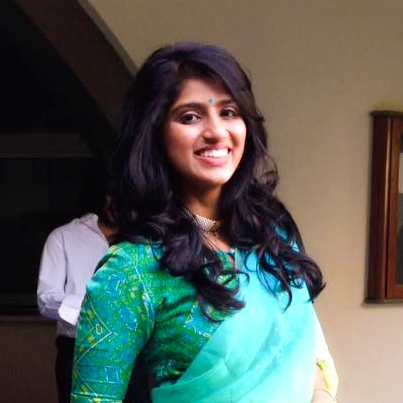 Kahini Jhaveri
Kahini Jhaveri is an IP specialist at LegalWiz.in, with a keen interest in content creation. She holds a B.A. LLB honours from Institute of Law, Nirma University, Ahmedabad. Kahini specializes in Intellectual Properties, specifically Trademark Law.