Corporate Governance: Principles, Advantages, and Disadvantages
Corporate governance deals with the management of a corporation. It is the strategy that guides and controls businesses. It means the company is carried out according to the decisions taken by the stakeholders. It is ultimately led by the management board and the committees in question for the good of its stakeholders. It is all about balancing individual and societal objectives, economic and social goals.

The interaction between various members (shareholders, the board of directors, and company management) is corporate governance to shape the success of the organization and its approach. There should be a healthy relationship between the owners and managers of an organization and no conflict between the two. The owners must see that the actual performance of the individual is based on standard performance. These corporate governance dimensions should not be ignored.
Are you complying with the company due diligence for startups?
Read more about company due diligence process and checklist.
Corporate Governance Principles
While the structure of corporate governance may vary, most companies incorporate the following key elements:

All shareholders will receive equal and fair treatment. It involves ensuring that shareholders are conscious of their rights and how they should exercise them.
It is necessary to uphold legal, contractual and social obligations to non-shareholder stakeholders. It also involves the exchange of relevant information to staff, customers, and group suppliers.
The Board of Directors must maintain a commitment to ensure corporate governance accountability, fairness and transparency of diversity. The members of the board will also have the requisite expertise to review management activities.
Organizations should identify board members and executives' code of conduct that appoints new people only if they comply with the norm.
All policies and procedures for corporate governance should be transparent.
Corporate Governance Advantages
Good corporate governance ensures market performance and economic development.
Investor trust is maintained by sound corporate governance, enabling a business to raise capital efficiently and effectively.
It reduces the cost of energy.
The share price has a positive effect.
This provides the owners and managers with an adequate opportunity to meet goals in the interests of shareholders and the business.
Good corporate governance also reduces waste, corruption, risk and maladministration.
It helps to build and develop brands.
It ensures that the organization is run in a way that fits the best interests of all.
Disadvantages of corporate governance
1. Separation of ownership and management
The officials and executives who oversee a company's internal affairs and make the bulk of its policies are not necessarily shareholders. For can, publicly traded corporations, this may become a problem. In the absence of a controlling shareholder, and the majority of shareholders vote by a proxy, the company's assets shall be managed by the board of directors and the officials. The ownership-management distinction will lead to a conflict of interest between management's obligation to maximize shareholder value and increase its revenue.

2. Illegal Insiders' Trading
The word "corporate insiders" applies to corporate executives, managers and employees as they may have access to sensitive, non-public information about the company that could impact their share value. Company insiders are not explicitly forbidden from trading in corporate securities but must notify the Securities and Exchange Board of India of these transactions. Illegal insider trading occurs when a shareholder sells a stock without access to the information and in possession of sensitive information relating to the potential value of his shares. An actioner not directly associated with the company such as an external auditor, a government regulator or a relative of a corporate insider may also participate in unlawful insider trading. Since access to confidential corporate information is widely distributed, it can be difficult to enforce legislation against insider trading.
Are you looking to start a trading business in India?.
Read more about five compliance you must follow.
3. Misleading Reports
There are many ways of presenting factually, accurate financial statements in a way that misleads investors.
4. Regulation Costs
The misuse of corporate governance has led to the adoption of a broader range of federal and state laws to discourage such abuses from repeating. Compliance with this legislation can be burdensome and costly for companies.

Conclusion
Corporate governance is a combination of rules, procedures, or laws that operate, regulate, or control companies. The term encompasses internal and external factors affecting the interests of the stakeholders of a company, including shareholders, consumers, suppliers, government authorities, and management.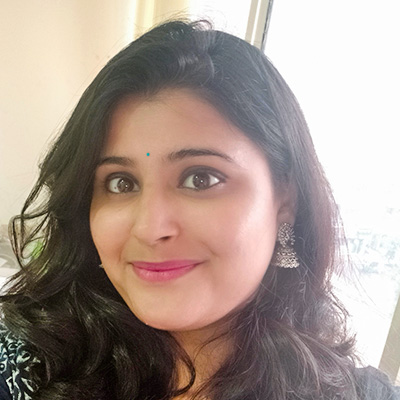 Shalini Mathur
Shalini Mathur is associated with LegalWiz.in as Operational Executive of the Company, handling various MCA related compliance and various legal drafting.