Eligibility Under Startup India Registration Scheme
The Startup India Scheme was a result of the Government of India realising the need to support and promote innovative small business' in India. As a result of which, the Department of Industrial Policy and Promotion (DIPP) was renamed as the Department for the Promotion of Industry and Internal Trade (DPIIT) in 2019. Since then, the DPIIT is the entity that governs the entire process of getting startup India recognition. However, not all newly formed businesses' can get DPIIT registration. The DPIIT provides Startup India Registration Eligibility criteria. Through this blog, we will discuss in detail the Startup India Registration Eligibility criteria.
In order to be an eligible startup, you need to check the conditions under the startup India scheme.
Startup India Registration Eligibility Criteria
The startup India Registration eligibility depends on many factors. These factors ensure that only such business owners who are working towards the growth and promotion of trade in India get to reap the benefits of the Startup India Scheme.
Startup India Eligibility criteria are as follows:
A. Company Age
The word 'startup' in itself means a newly formed business. Hence, as the aim is to help newly formed businesses grow, DPIIT recognition is only available for entities that have been in existence for less than 10 years.
B. Company Type
To ensure that only those entities that are working towards the aim of the Startup India Scheme get benefits, they only allow registered legal entities to apply for a startup India recognition. These include:
Private Limited Companies;
Limited Liability Partnerships; and
Registered Partnership Firms.
A Sole Proprietorship firm or unregistered firms are not an 'eligible startup' since the business model has limitations like limited ownership, less scalability, and reduced opportunity for growth as compared to the above entities.
C. Annual Turnover
Only legal entities that have an annual turnover of less than 100 crores for any financial year since their incorporation are covered under startup India registration eligibility. The reason behind this is the objective to help businesses that need the support that Govt can provide, to reach their complete potential.
D. Original Entity
As stated before, the Startup India Scheme aims to help newly established businesses and their owners in growing their innovative ideas. Hence, the startup India registration eligibility makes it mandatory for an entity applying for a startup recognition to be an original entity, and not formed as a result of a split or reconstruction of a pre-existing entity.
E. Innovation and Scalability
The entire scheme was introduced to promote internal trade and innovation in the country. Hence, this is one of the major requirements to be an eligible startup. All eligible startups should have an innovative idea or bring an improvement to an existing product, process, or service. Lastly, it should also be capable of generating wealth and employment in the country.
REGISTRATION UNDER STARTUP INDIA
Just realised you are an eligible startup? Worry not, we're here to assist!
EXAMPLE OF STARTUP INDIA REGISTRATION ELIGIBILITY
Now that you are aware of all the points to be an eligible startup, you can take a look at this example, to get a better idea.
"A" is an Indian National, over the age of 18 years. He came up with an innovative idea to start an electronic vehicles (EV) line, which provides more mileage then the other existing EVs. Now, we know that A is fulfilling the most important condition, i.e., an innovation and an improvement in an existing sector. A shared this idea with two of his friends B and C. Impressed with this idea, his friends agreed to join his business.Then, they looked for the best possible entity and settled with a Private Limited Company, as they thought it would be easier for them to get the funding that they will need in near future. Hence, they incorporated a Private Limited Company in the beginning of 2019. From then till 2023 their Annual Turnover has not exceeded 100 crores, since they are an early stage business.
From this example, it is clear that A, B, and C have formed a business that is an original eligible startup company type, with company age of less than 10 years working towards an innovation and improvement. If they want to opt for DPIIT recognition, all they need to do is apply for their registration. However, do note that even if any one of the startup India registration eligibility conditions are not matched, they would not be able to apply for recognition. Once you know you are eligible, all you need to do is create your startup India login and start the process!
The objective of Startup India Scheme
Introduced in 2016, the Startup India Scheme brought about a lot of changes in the trade regime of India. Till date, over 94000 startups have reaped the benefits of DPIIT recognition. Let's look at major reasons behind the introduction of this flagship initiative:
Promote 'Make in India campaign';
Support innovation in the Nation;
Improve the country's Ease of Doing Business;
Positively impact the youth of the nation; and
Generate wealth and employment.
Conclusion
Once you get DPIIT recognition, you learn that it comes with many benefits. The benefits of startup India scheme include tax benefits under 80 IAC, angel tax exemption, easier compliance, a provision for easy exit from the startup; and more.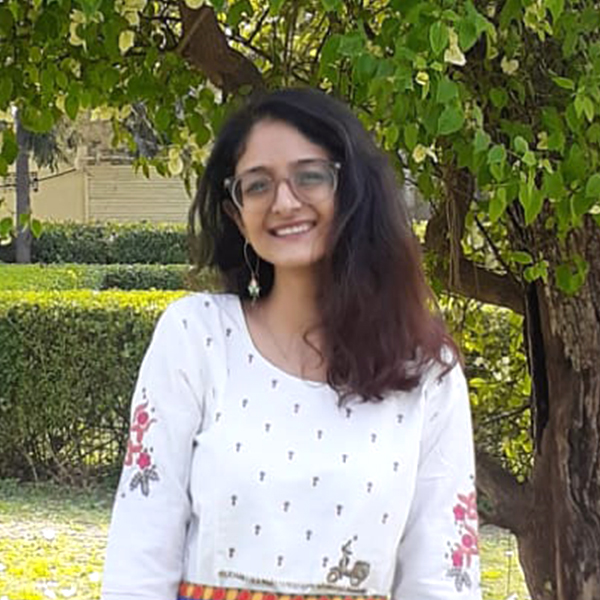 Diksha Shastri
As a writer, Diksha aims to make complex legal subjects easier to comprehend for all. As a Lawyer, she assists startups with their legal and IPR drafting requirements. To understand and further spread awareness about the startup ecosystem is her motto.