Know how MSME Registration in India will help you in your Business.
Earlier known SSI Registration is now termed and known as MSME Registration. MSME stands for Micro, Small and Medium Enterprises. MSME Department is a department of Central Government, established under The Micro, Small and Medium Enterprises Development Act, 2006. The Act was enforced with a view to promote the small scale Businesses and provide the benefits those are available to large scale Businesses through providing various subsidies, incentives and schemes.
Who can apply for MSME Registration?
Registration under MSME can be applied by any form of organisation whether being Sole Proprietorship Firm, Hindu Undivided Family, Private or Public Limited Company, One Person Company, Limited Liability Partnership, Partnership Firm, Association of Persons or Body of Individuals.
Any entity falling under following criteria can get SSI/MSME Registration under MSME Department claiming the status of Micro, Small or Medium enterprise. The status of the entity is decided based on the investment made for activities as mentioned below:
For entities engaged in manufacturing or production of Goods:
| | |
| --- | --- |
| Status | Investment in Plant and Machinery (in INR) |
| Micro Enterprise | Does not exceed Twenty Five Lakh |
| Small Enterprise | More than Twenty Five Lakh but does not exceed Five Crore |
| Medium Enterprise | More than Five Crore but does not exceed Ten Crore |
For entities engaged in providing or rendering of Services:
| | |
| --- | --- |
| Status | Investment in Equipment (in INR) |
| Micro Enterprise | Does not exceed Ten Lakh |
| Small Enterprise | More than Ten Lakh but does not exceed Two Crore |
| Medium Enterprise | More than Two Crore but does not exceed Five Crore |
When to apply for Registration?
Registration under MSME Department being voluntary can be applied on any date after commencement of business. Here, the date of commencement can be a past date but not future date.
Documents required:
Copy of Aadhar Card of the Applicant
Copy of Pan Card of the Applicant
Where the applicant is body corporate or other than Sole Proprietor, the documents in respect of Partner/ Director, as the case may be, will be required.
An application for registration under MSME is made online through online portal availed and the certificate of registration is also issued in the soft copy by the Government.
SSI/MSME Registration is mostly recommended in order to claim various benefits. Below mentioned are the benefits and incentives availed to MSM Establishments registered under the Act:
Subsidised Rates of Loan: The availability of Finance is easy and at lower cost. The banks tend to provide loans on lower rate of interest to the MSME.
Preference for Government Tenders is also availed based on the registration certificate under MSME.
Benefit For Trademark Application: The entities registered having MSME Department can avail rebate of 50% on Government Fees for Trademark Registration Application. The fees prescribed for Companies, LLP, Partnership Firm, etc. is Rs 9,000/-, for which rebate can be claimed based on MSME Certificate.
Protection against delayed payment from Buyers is enjoyed due to this registration. The buyers are liable to make timely payment when accepted.
A list of 20 items is exclusively reserved for this sector of enterprises. These enterprises can manufacture any products including this items prescribed.
A separate Council "Micro and Small Enterprises Facilitation Council" is established for timely resolution of disputes with the consumers.
Following are other miscellaneous benefits and schemes:

The Credit Guarantee Fund Scheme for Micro and Small Enterprises
Market Development Assistance Scheme for Micro, Small & Medium Enterprises
Technology & Quality upgradation Support for MSMEs
Government Subsidy for Small Business for Cold Chain
Power tariff subsidies, excise exemption regulations, capital investment subsidies, and several other benefits
Additionally, there are various other benefits declared by Central Government from time to time with regards to specific business Activities. Further, State Governments also provide support services such as extended Credit Facilities, technical consultancy, assistance in capital, etc. Registration under MSME Department is cost effective and avails number of benefits to the registered entities.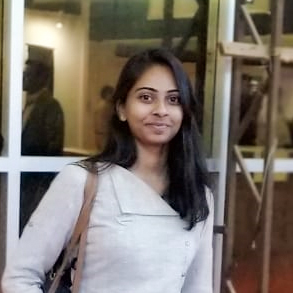 CS Prachi Prajapati
Company Secretary with a forte in content writing! Started as a trainee, she is now leading as a Content Writer and a Product Developer on technical hand of LegalWiz.in. The author finds her prospect to carve out a valuable position in Legal and Secretarial field.