Have you recently completed your company's registration process and want to make sure that it has been done successfully? Or are you trying to find out more details about a company registered in India?
Every company is registered under the Ministry of Corporate Affairs (MCA) in India. This ministry maintains a thorough record of all the registered companies, which are made available for everyone to check and verify.
So if you want to know how to check if a company is legally registered in India, just follow this simple process:
Step 1: Open the MCA website in any web browser.
Step 2: Go to MCA Services in the main menu. In the drop-down menu, you will find Master Data, which will further open another dropdown menu. Click on View company or LLP Master Data.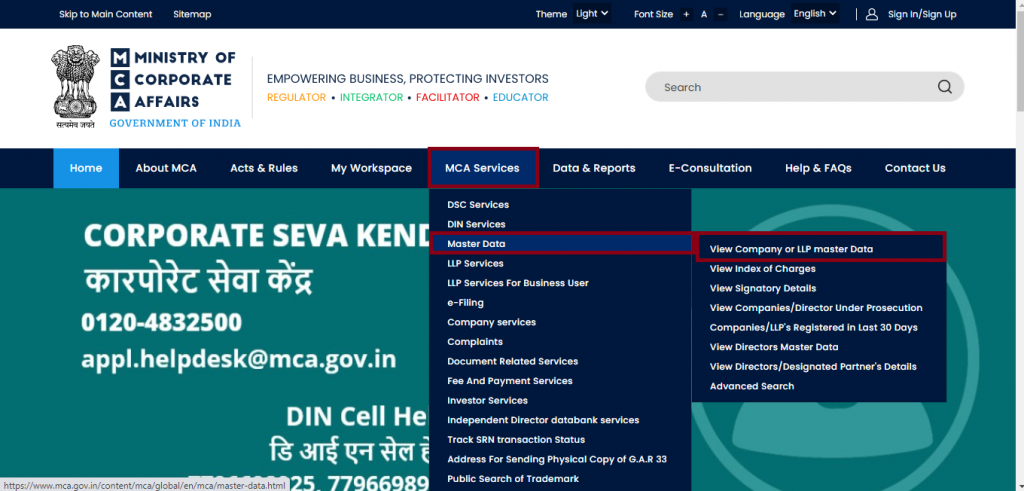 Step 3: Fill in the company CIN (Company Identification Number), the company name and the captcha. That's it! Click on Submit.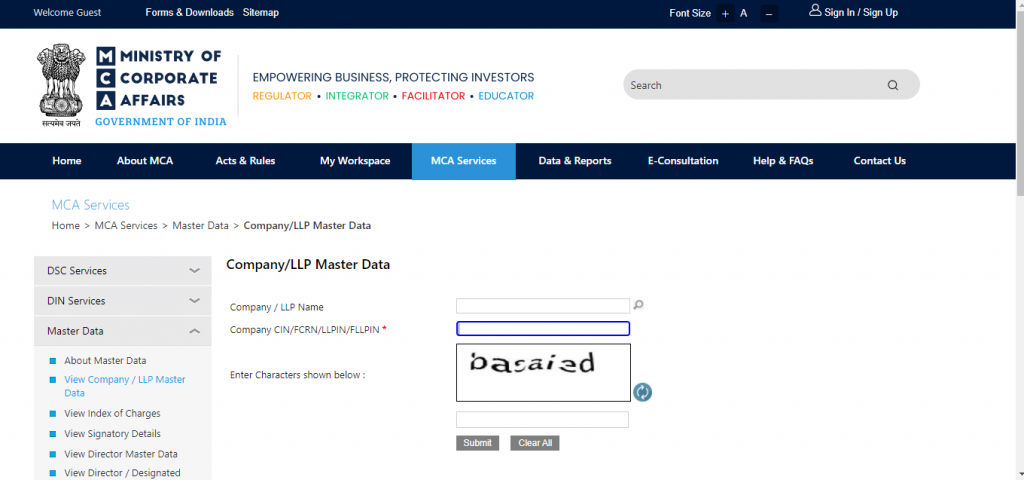 Step 4: If the company details match, the website will show you the following details:
CIN (Company Identification Number)
Company or LLP Name
State
Registration date
Company status
ROC (Registrar of Company) information and registration number of the company
Company category
Class of Company
Authorized and paid-up capital
Date of incorporation
Address and email of the company
Listing status of the company
Date of last Annual General Meeting and the company status
Do you need any further information?
Our professionals at LegalWiz.in will help you out.
Frequently Asked Questions