How to Write a Winning Digital Marketing Strategy for Online Sports Shop
Running an online sports shop is far from an easy task, especially with all the competition. You need to find a way to secure your spot on the market and raise brand awareness. This is virtually impossible without a proper digital marketing strategy.
If you understand the importance of a digital marketing strategy but aren't sure how to write it, we've got you covered. Here's a step by step guide that will help you write and apply a digital marketing strategy for your online sports shop.
Let's break it down together.
Also Read: Basic requirement to start a Cloud Kitchen Business
1. Blogging
Every digital marketing strategy relies heavily on blogging. Your online sports shop needs a blog to be the foundation.
Your blog will need to:
cover trending sports topics
focus on what your target audience is interested in
provide valuable tips and advice from the world of sports
help your target audience solve a problem
The best way to deal with blogging is to learn the basics of SEO, keyword research, and keyword implementation.
This will help you raise brand awareness and bring more people to your website every day.
2. Strong Visuals
If you want to have a strong digital marketing strategy, you need to understand the importance of stunning visuals. Without great pictures, you won't get very far.
This is why you need to invest your money and your energy into taking great pictures and using them as:
social media posts to advertise your products
product images on your e-commerce website
images inside your blog posts
If you don't give your audience the visuals they'll find your content boring and not enough engaging. But, if you get their attention with the right visuals, you're a step closer to sealing the deal with them.
3. Videos
Videos are another extremely important link in your digital marketing strategy. They'll help you create a closer connection to your audience and ensure they get emotionally tied t your brand.
Here's what to cover in your videos:
how-to stories and step-by-step guides
inspiring customer stories
interviews with athletes
product videos (how to put them together, use them, clean them, etc.)
brand stories about team members, the office, etc.
new arrival announcements
You could make a video about "How to Exercise Outside When it's Raining" and post it on your YouTube channel or use IGTV to post a video like "Unboxing Our Best Rated Product For 2019".
4. Personalization
Personalization is a fantastic way to turn potential customers into long-term loyal shoppers.
What you need to do is use any data a website visitor provides and turn it into an advantage. By getting to know your shoppers, you'll be able to personalize each of their future visits.
Here's what you can apply personalization on:
product recommendation based on their previous shopping or their wish list
product selection based on their current location and the local weather
product filtering based on their sizes and measurement
email marketing to wish them a happy birthday or offer a special personalized coupon.
Also Read: How to Create Effective Content Marketing Strategy for Ecommerce Website
That means that you can use the data you gather from each visit to help your customers find what they're looking for, choose the products they like, and feel that you care about them.
5. Social Purchasing
Using social media to advertise your brand goes beyond posting lovely images and videos. You can use social purchasing to increase your sales and boost conversions.
Social purchasing allows you to use social media as a mediator between your website and your customers.
Consider Instagram product tags:
you post an image of a model wearing your sports products
you use product tags to tag each product
the tag tells your audience the name of the product and its price
if they're interested, they can click the tag and go straight to your website to complete the purchase.
It will increase your website traffic and boost sales. It's simple and effective.
6. Write Like a Pro
Finally, there's one last piece of the puzzle that you need to make your digital marketing strategy complete. You need to pay special attention to the way you write.
Everything you publish, from blog posts to social media post descriptions, needs to be 100% accurate.
That means you need to:
proofread
edit
remove mistakes
spell check
Even the slightest mistake can lead people into thinking you're sloppy, unreliable, or unprofessional. In case you need help with this, we've put together a list of useful resources:
TrustMyPaper – If you have a great idea but don't know how to put it into a quality piece of writing, their team of professional writers can write it for you.
Grammarly – This online writing tool will proofread your entire text and point out any mistakes you might have made.
Hemingway – This writing tool will check the readability of your text, help you improve the structure and make it publish-ready.
Final Thoughts

Writing a digital marketing strategy for your online sports shop is crucial for its success. It will help you stay current, communicate with your customers, and provide them a seamless shopping experience.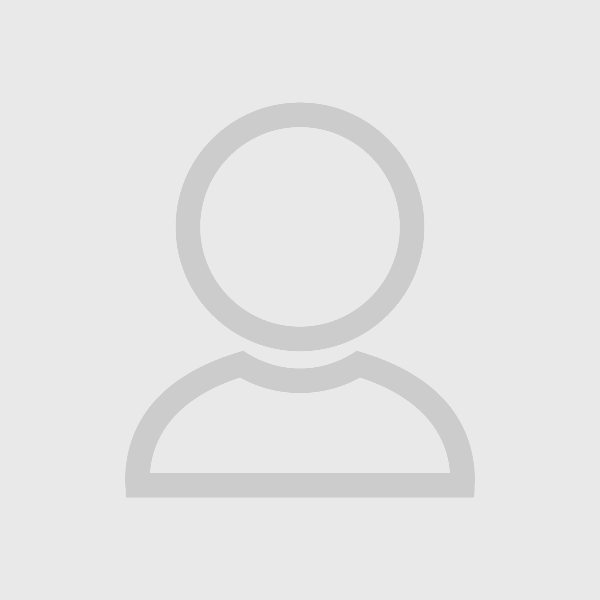 Dorian Martin
Dorian Martin is an experienced blogger and freelance writer. He's an expert in digital marketing and creating a strong online presence. He currently works as a writer at Trust My Paper and Grab My Essay, and as an editor at Best Essay Education and loves every second of it.