Lady Navajbai Tata – Commitment to serve society and striving for upliftment of the needy
Day 3 of Navratri symbolizes Red colour for beauty and fearlessness. On this day Goddess Chandraganta is worshipped, who rewards people with her bravery, grace, and courage.
We all remembered Lady NavajBai Tata for her immense compassion and dedication to uplift rural areas. She devoted her life to the betterment of distressed people through charity. She had all the privileges, but she was concerned for society. Further, she supported poor and needy people to live a sustainable life.
Personal Life
NavajBai Sett was born on 23 September 1877 in Jamshedpur. She was the younger daughter of Ardeshir Merwanji tied the knot with Ratan Tata, who is a son of Jamestji Tata and younger brother of Dorabaji Tata in 1892. They used to live in England, where they bought York House in Twickenham. It's an elegant country of the Duke of Orleans.
Sir Ratan Tata and Lady Navajbai were fond of fine arts. They had a fabulous collection of jade, paintings, and artefacts. Their artefact collections were to embellish their dream home of Bombay on the lines of the summer palace at Versailles. Sadly, Sir Ratan Tata didn't make it to see his home and she became a widow at the age of 41.
Empowering Underprivileged Community
NavajBai is very pragmatic and philanthropic. For Municipal Offices, she sold York House to Twickenham Urban District Council. Moreover, she donated their art pieces to the Prince of Wales Museum in Bombay. After finished building Sir Ratan's home in Bombay, she lived the rest of her life with elegance and dignity. Today the house is famous with the name of Tata House.
Moreover, she inherited various houses from Sir Ratan Tata that she gifted as a charity. She was the first woman to be appointed as Board of Directors for the Tata Sons in 1924 and served till her death on 20 August 1965.
In 1926, she established an institute in memory of Sir Ratan Tata for the unprivileged Parsi women to educate them. Her objective is to provide a livelihood to the poor community through employment. Today, the institute is famous by Ratan Tata Institute (RTI) for patisseries in Bombay.
In 1932, she became the Chairperson of the Ratan Tata Trust. It was her greatest contribution to the needy people. Additionally, she undertook several initiatives to improve the economic quality of life and relief poverty. Besides, she designed programmes to mobilize funds for medical treatment to uplift society.
Final Thoughts
Many people don't know as she remained a private person for her whole life and least aware of her grants and donations. However, she should be remembered for her generosity in society. She is the one who gifted large sums of money from her personal funds.
In the end, one should appreciate the kindness of a strong woman like NavajBai Tata, who believed in helping society and empowering people. She is the god figure for many people because of her selfless love and contribution to society.
Are you interested in reading more inspirational stories? Do read stories about woman entrepreneurs like Indra Nooyi and Kiran Mazumdar Shaw.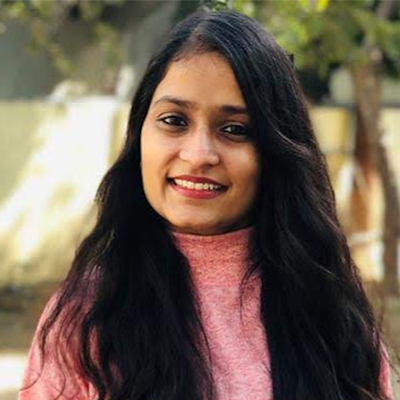 Ruchika Agarwal
Ruchika Agarwal is a professional content writer at LegalWiz.in. She is inquisitive and firmly believes in spreading information to educate readers and bring a positive change in society.