Kiran Mazumdar Shaw – Reinforcing the strength of self-belief and conviction
Day 2 of Navratri has a white colour that signifies purity, peace, and meditation. On this auspicious day, Goddess Brahmacharini is worshipped. She carries a white colour dress and has a rosary in her right hand and Kamandala in her left hand. The goddess is the epitome of love, loyalty, and wisdom.
Kiran Mazumdar Shaw, a prominent leader in the pharma community who considers herself an "Accidental Entrepreneur". From following the career in brewing to work for India's leading biotechnology firm Biocon as a chairperson and managing director, her story inspires young entrepreneurs. In the end, hard work always pays off.
Early Life
Kiran Mazumdar Shaw was born on 23 March 1953 in Bangalore, Karnataka, in a Gujarati family. Shaw completed her schooling in 1968 at Bishop Cotton Girl's High School, Bangalore. Furthermore, she studied pre-university courses with the affiliation of Bangalore University from Mount Carmel College.
She got a bachelor's degree in zoology in 1973 from Bangalore University. She aimed for medical school but unfortunately, she didn't get a chance to obtain a scholarship. Sham moved to Australia in 1974 for advanced education at Ballarat College to study Malting and Brewing. She was the only woman to enroll in the course.
Professional Life as a Brewer
She began her career as a trainee brewer with Carlton and United Breweries, Melbourne. Additionally, she worked as a trained maltster at Barret Brothers and Burston Australia. In her initial career of 2 years from 1975 to 1977, she also worked domestically in Calcutta as a technical consultant at Jupiter Breweries Limited. She became a technical manager at Standard Maltings Corporation Baroda.
However, it was a good start to her career, but when she decided to settle down as a master brewer in India, she felt left out due to a male-dominant career. She didn't give up there, rather she searched for a job in abroad. Meanwhile, she got a chance to work with Biocon Biochemical Limited, Ireland.
The founder of Biocon, Leslie Auchincloss, produces enzymes to make use of brewing, food packaging, and textile industries. At that time, he was also looking for an Indian entrepreneur to help him establish his business in India. As FDI laws were strict and foreign ownership restricted to 30% of the company. However, it was a joint venture, still 70% of the company undertaken by Shaw.
She accepted the job with the condition of being a guaranteed brewmaster. Then she worked as a Trainee manager to learn the business in detail.
Entrepreneur's Life
In 1978 she returned to India and started her business with the capital of Rs 10,000 in the garage of her rented house in Bangalore. Being a woman entrepreneur in biotechnology, it was quite difficult for her to gain the trust of banks for a loan without a guarantor. Also, recruiting people to join her start-up was a big hurdle.
Her first employee was a retired garage mechanic. It was problematic to work in unstable infrastructure and power issues, Poor quality water, sterile labs, low-quality equipment, and labours without skilled knowledge. It was her spirit that helped her to overcome her challenges. Within a year, Biocon India was able to manufacture enzymes and export them to the United States and Europe.
In the very first year, the company buys 20-acre property with a dream of business expansion. Till 1983, the same strategies and protocols were followed from the parent company. Then, Shaw made a big shift from transforming Biocon Industrial enzymes to a fully integrated biopharmaceutical company. Moreover, she incepted two subsidiaries Syngene and Clinigene in 1994 and 2000 respectively.
In 1987, Narayanan Vaghul of ICICI Ventures (Industrial Credit and Investment Corporation of India) supported with the fund of $250000. This is the first time the company made a substantial shift in its research and development department.
Even though she started her business with a capital of Rs. 10,000 only. She got immense success and now her net worth stands at Rs 27200 crore that makes it $3.7 billion.
Social Life
After her life achievements, she thought to pay back to society. In 2004, she started Biocon Foundation that involved in the health, education, and infrastructure sector in rural areas. She supports Arogya Raksha Yojana. Furthermore, she established Cancer Centre in Bangalore. Today, she is at 68th place in the list of Most Powerful Woman in the world by Forbes.
Shaw Quote to inspire Entrepreneurs "Entrepreneurship is about to being able to face failure, manage failure and succeed after failing".
As we empower women during Navratri festival, you can also read the story of Indra Nooyi, whom Shaw aspires in her life.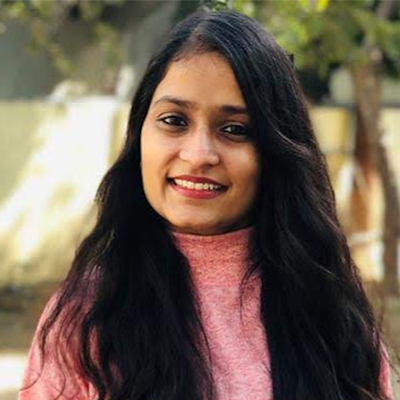 Ruchika Agarwal
Ruchika Agarwal is a professional content writer at LegalWiz.in. She is inquisitive and firmly believes in spreading information to educate readers and bring a positive change in society.