Advantages of opc over sole proprietorship. Which one to choose?
The term One Man Army is not limited just to Wars. It is also applicable to the world of business and commerce. A person can run their own business wholly under two different business structures. So, these two business structures include sole proprietorship firm and one person companies. Even though both look alike at the first glance, one is an informal structure and the other is a formal one. Hence, it is very crucial to choose the most suitable amongst the two for your business and conversion of business structure can become a tedious process. Besides, through this article we cover the advantages of OPC over sole proprietorship and vice versa. Hence, let's see which structure is more suitable for your business!
One Person Company
The concept of one person companies was introduced through the Companies Act, 2013. When considering the advantages of OPC over a sole proprietorship firm, you can state that the OPC has dual benefits. The reason behind this being the fact that OPC has both a sole owner and a corporate structure. Besides, the corporate structure is the major difference between One person company and sole proprietorship firm. So, an OPC is a company with a single owner and shareholder. However, the process of one person company registration in India is similar to that of the pvt ltd company registration.
Sole Proprietorship Firm
A sole proprietorship firm is the most common type of informal business structures in India. So, the advantage of OPC over sole proprietorship firms is that the firms do not form a separate legal entity. Hence, the owner is liable for everything related to the firm, and the firm does not exist separately from the owner. Further, the proprietor is the sole manager, owner and controller of the firm. Besides, There is no specific act that governs the formation and registration of a sole proprietorship. Further, one more difference between a sole proprietorship firm and one person company is that OPCs have perpetual existence. Hence, Sole proprietorship firm registration is one of the most easy and cheap business registrations.
Difference Between One Person Company and Sole proprietorship
People wanting to start a new business in India always confuse themselves between the various business structures. Hence, we have a table below that gives a clear picture of sole proprietorship vs. One Person Company.
| | | |
| --- | --- | --- |
| | One Person Company | Sole Proprietorship |
| Separate Legal Entity | OPC is a separate legal entity. | Proprietorship firm has no separate legal existence. |
| Liability of owner | The liability is limited to the paid-up share capital of the company. | Owners of proprietorship firms have unlimited liability. |
| Number of directors | There is a minimum requirement of one director in OPC. | The concept of Directors is not applicable to sole proprietorships. |
| Succession | The nominee of an OPC becomes owner after death of owner. | There is no perpetual succession in a firm. |
| Registration | You need to register an OPC with Registrar of companies. | You can register a sole proprietorship for MSME, GST, Professional Tax, IEC, etc. |
| Taxability | The tax rates of companies are applicable to OPC. | The proprietor is liable for tax as per the tax slab of an Individual. |
| Compliance | There is a mandatory annual compliance requirement for OPCs | There is no mandatory compliance other than filing an ITR. |
| Public Data | The basic data and MOA and AOA of any company is available on MCA portal for public scrutiny. | The data of sole proprietorship firm is accessible to only owner. |
| Credibility | The credibility of OPC is more due to its transparency. | The credibility is very low in this type of firm. |
| Unique Name | OPCs must have a unique name. You can check name availability online through the MCA portal. | There is no set requirement for a sole proprietorship firm to have a unique name. |
| Rules and Regulations | An OPC functions in accordance with the MOA and AOA. | A sole proprietorship is governed solely by its owner and no other person. |
Advantages of OPC over Sole Proprietorship
Now that we have a vague idea of the difference between sole proprietorship and one person company, let's take a look at the advantages an OPC has over a sole proprietorship firm.
Firstly, the liability of the owner in an OPC is limited;
The process of conversion from OPC to PLC is available easily;
The OPC exists separately from its owner;
Chances of growth and scalability are more;
Lastly, more access to government schemes, etc.
Conclusion
As compared to sole proprietorships, the concept of OPCs is newer in India. Hence, it'll be a while before people can grasp the concept and benefits of having an OPC. Besides, for someone who wants to run a formal business with a corporate body, single-handedly, OPC is the best business structure. You can reach out to experts at LegalWiz.in to understand the most suitable business structure.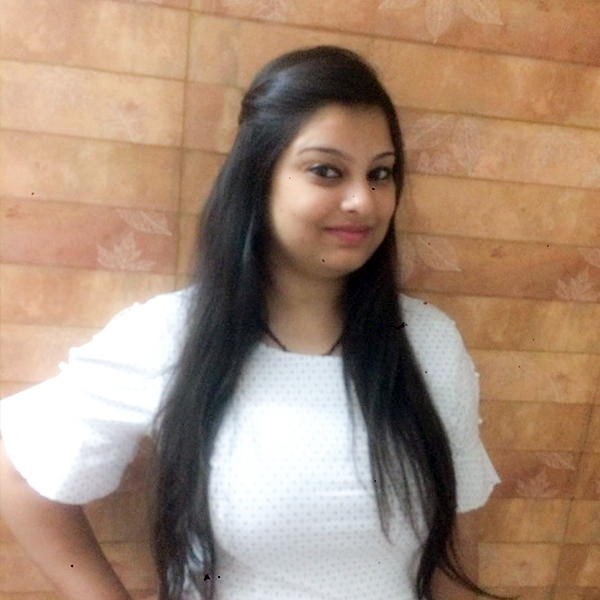 CS Shivani Vyas
Shivani is a Company Secretary at Legalwiz.in with an endowment towards content writing. She has proficiency in the stream of Company Law and IPR. In addition to that she holds degree of bachelors of Law and Masters of commerce.