5 Ways to leverage co-working space for your sole-proprietorship business
Generally, small businesses are run by the sole proprietorship. These businesses need a lot of effort, time and resources to flourish. One such resource is the working space. Not every business owns a property for commercial purposes. To have it' own commercial space and resource, sole- proprietorship business need to invest a lot of money and time when it should be focusing on its business. This is the time where co-working space helps. As your business keeps growing, a co-working space can become a viable option.
A co-working space is a type of business service that involves several workers from different companies working independently and collaboratively in a shared office space.
Here are the 5 ways of how you can leverage co-working space for your sole proprietorship business:
1. Bearing low costs
Sole proprietorship business is owned and controlled by a single person. Also, that person has a small staff to streamline the business functions. So, there is not much need to invest money on office space cost and other facilities that are required in an office. Co-working space provides sole proprietorship with an opportunity to focus on its business and clients rather than investing in the office space. Co-working space not only provides office space but also provides other essential facilities to the sole proprietor and the staff. The overall cost of setting up a furnished office space is definitely very costly. This cost can be saved by taking co-working space on rent.
Also read:Registration of Sole Proprietorship in India and its Advantages
2. Sharing common expenses
Co-working space (as the term suggests) is working space that is shared by several workers from different companies. And there are many common utilities that are essential for setting up an office and demands a high cost. But, at a co-working space, you can get those utilities at a lower cost by sharing the overall expenses with other co-workers. These utilities include:
Internet facility- Co-working space has a Wi-Fi connection that can be used by everyone present at the premises;
Good quality furniture and equipment- Co-working space provides facilities like desks and chairs, technical equipment for work purpose, etc.;
Conference rooms- Co-working space also provides the facility of separate conference rooms with proper seating arrangement, display boards, projectors, etc. for business meetings, presentations, etc. that provide privacy to the members and professionals using it;
3. Making new business connections
With sole proprietorship at co-working, you share space with many professionals and businessmen from different verticals. Because they sit and work at a single office space, they meet and interact with each other. They get to know about various fields. They help each other on issues relating to their field. Sometimes, they outsource their work to their co-workers. Finding professionals and making business connections may be a cumbersome task and also time-consuming. But, at co-working space, this process becomes very easy. It becomes easy to discuss ideas and issues whenever required without travelling to other places and without spending extra money. Also, the employees of the sole proprietorship business get a chance to interact with other competitive people, which provides some motivation. It ultimately encourages collaboration, communication, efficiency and ease of business.
Suppose, you are a legal service provider and basically your work involves computer systems. You have taken a co-working space on rent. One day, while working there, you face some problem in your computer system. You know that there is an IT (Information Technology) professional in section beside you. You can simply go and talk to that professional regarding the problem faced by you. He may resolve your problem immediately if it's a small one or provides you contact details of any other known person who can help you resolve the issue. This will definitely save your time and energy in finding the right person to deal with that problem.
Also Read: Entrepreneurship lessons that my dad taught me!
4. Working from a centralized and prime location
For your sole proprietorship business, you will definitely want a location that is situated in an area where your business expands. You will want a prime location that can attract more customers and help you in expanding your business network. But, many times, due to limitations like the high price at the prime location or no- availability of office space there, you end up setting up your business at some other non-prime location. Co-working space helps you tackle this situation. Co-working spaces are generally located at prime locations where you get access to all amenities easily. So, taking a co-working space for your business is a better idea. You will not only attract better customers, but also other services like professional help, etc. that are required to run a business effectively and efficiently.
5. Maintaining a positive work environment
The work environment in an office affects the efficiency and effectiveness of the staff a lot. Following a fixed daily work routine often becomes boring. This reduces the quality of work and brings negativity in the minds of staff members because a boring work culture never enhances productivity. Ultimately, this kind of work culture may affect the growth of the business. So, working at a co-working space helps by giving an opportunity to the staff members of one business to interact with that of the other. This gives them a break, they discuss their thoughts with each other, get new ideas of working and implement those ideas to suit their business needs. Also, because of the competitive environment, they feel motivated and this increases their productivity. Co-working space provides an opportunity for all the co-workers from different fields to stay positive and guide each other.
Want to be your own boss?
Get started with Registering Sole Proprietorship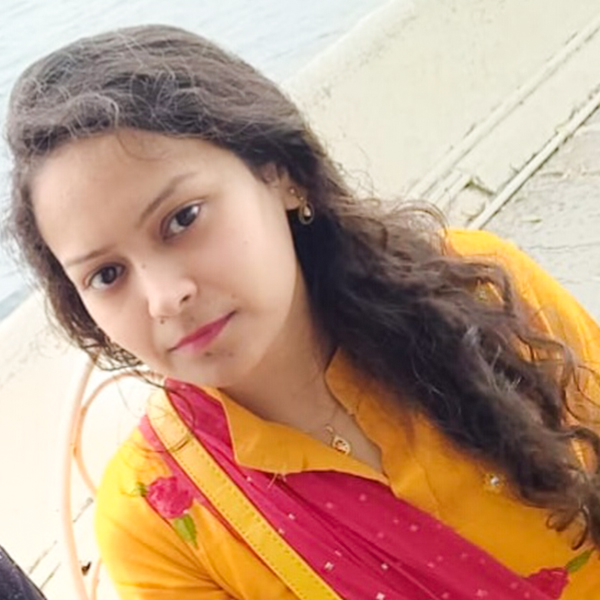 CA Saba Naaz
CA in practice, Partner at S. Saraf & Associates, Gurugram, also a blogger at indiantaxhub.blogspot.com. I am passionate about sharing knowledge by writing articles for students and professionals both. I deal in income tax, GST, corporate compliances, audit and accountancy.