Remembering the life of India's spice king – the MDH 'Chacha' Mahashay Ji
Pioneer of the iconic spice, the brand MDH, 'Mahashay' Dharampal Gulati, was popularly known as the 'masala king' or 'spice king' for a reason. Almost on the verge of hitting the century, Gulati took his last breath at Maha Chanan Devi Hospital in Delhi on Thursday after suffering a cardiac arrest at 97. He had been undergoing treatment at the hospital for the previous three weeks. His life is nothing short of an inspiration for entrepreneurs of all ages. His is a genuinely rags-to-riches story right from being an immigrant to getting the Padma Bhushan in 2019.
Early Life
Mahashay was born (1923) and raised in Sialkot, Pakistan. He migrated to India after the partition with only Rs 1,500 in his pocket. Later, he pushed into a humble beginning and bought a Tanga for Rs 650, out of the Rs. 1500 he had. He would drove it from New Delhi Railway Station to Qutab Road and Karol Bagh to Bara Hindu Rao for two Annas per ride.
In the year 1933, he left school before he could have completed his 5th class. In 1937, he started a small business with his father Chuni Lal's help that sold mirrors. Later, he pursued the soap business and carpentry job, cloth merchant, hardware business & rice trading.
Somehow these petty businesses did not work out for him long enough, and he again joined hands with his father in his ancestral business of manufacturing and selling spices. i.e., Spices named 'Mahashian Di Hatti' (abbreviated as MDH). He bought a small wooden shop (also known as khokha/Hatti) at Ajmal Khan Road in Delhi's Karol Bagh.
Also Read: Elaben Bhatt – A living legend & Messiah for many
It was a slow but arduous climb for creating a name for himself and the brand, as Gulati sold his spices by the brand name Pal di Haldi (turmeric powder) and Pal di Mirch (chilly powder) and soon gained the sobriquet of Sialkot's Deggi Mirch wale. Little by little, as his business started to grow, he began advertising it on television. And from the small hatti that Gulati opened, he slowly and steadily turned it into a Rs 1,000 crore giant empire, today globally known as MDH Masala.
As we can see, Gulati's story is like a million others who faced the trauma of partition but didn't allow his fire of enterprise to die away. In Pakistan, Mahashay Gulati, a fifth-grade dropout boy from school, tried his luck in various businesses with little success before reaching the Himalayan heights.
Values that built an empire
With his perseverance, vision, and long-term devoted honesty in business, he single-handedly led the venture to the heights, which have inspired others to pursue their goals as well. Very few people are aware of the success and the hard work of Mahashay Ji had put behind the super brand MDH. Initially, the hinterlands of Sialkot were famous for red chilies. His father was one of the major buyers of lal-mirch amongst the local vendors. The process would involve cleaning, grinding, and packing chilies and sent over to various locations.
While it was still a new business domain, there was a lot of money to be made out of the red chili's impurity. Most of their competitors followed such routes but did not come so far. But the Gulatis were known for their honest selling with zero adulteration and no use of artificial colors. So they built themselves a dual reputation – that of 'Deggi Mirch Wale' as well as being addressed as the Mahashian di Hatti … 'Mahashian' meaning 'gentlemen' or The Shop of the Gentlemen!
Mahashay Ji did not use any secret formula behind his grand success. He just pursued the traditionally established principle of honoring the commitments and serving his customers with quality and pure products. His strong commitment to community and humanity and his relentless and generous activities sheds light on many spheres of life. Towards this, he raised himself above the confines of communities and religions and never hesitated to serve mankind, under any dire circumstances.
The modus operandi for branding
Even as the business started to gain prosperity, Gulati says, "the challenge was to create a niche in the largely unorganized spices market." That's when he committed himself to sell packaged spices. It was not an easy task, given those earlier days back then, everyone wanted their spices to be freshly ground and suspicious of prepacked spices.
However, Mahashay Ji decided to take the shot and further press on the quality standard, he decided to stamp his face on the packaging, a practice that continues to date. So even when it was a prospering and flourishing business, he advertised his products for the first time in a vernacular newspaper like Pratap, an Urdu newspaper. He said, "I realized that to make my brand popular, people needed to know about it."
He adds, "They should also know why they should buy spices of my brand," Mahashay Ji believed in running a tight ship, so much so that he had not hired any advertising agency to date. "All our advertising, promotional, packaging, designing work is done in-house. This not only increases efficiency but also prevents our brand names from being misused."
The face we all recognize as MDH, that's what fate decided for him!
He did a cameo in the ad when an elderly actor failed to turn up to shoot during their initial ads. And once he did that, there was no looking back in establishing a face for the brand. The TV ads featuring Mahashay Ji started almost four decades ago and continued, and since then, he is playing a cameo role in each piece of brand communication ever put out by the brand.
There is also a reason why he does not prefer to have celebrities endorse the brand. Mahashay Ji once said, "people ask me why I don't get Shah Rukh Khan or Amitabh Bachchan to promote my masalas. Why should I ride on their success to promote my brand? I am the man behind the success of my product, so shouldn't I be promoting it?" This was not planned initially, but wider acceptance amongst the audience made him realize the face value he holds. People's trust in him translated into the brand, and later became an iconic face for the decades to come.
This is something that puts him in the rack of famous brand mascots like Colonel Harland David Sanders of KFC, Lee Iacocca of Chrysler, Dave Thomas of Wendy's, and others. In 2017, he was the highest-paid FMCG CEO in India.
The Success
Not to forget, he is just a fifth-grade dropout. But his salary in 2017 was over Rs. 21 crores, which is higher than Vivek Gambhir and Adi Godrej of Godrej Consumer, Sanjiv Mehta of Hindustan Unilever, and Y.C Deveshwar of ITC. MDH as a whole had posted a net profit of Rs 213 crore while its total revenue was Rs 924 crore last fiscal, as per The Economic Times.
Also Read: Entrepreneurship lessons that my dad taught me!
He owns an 80% stake in the company. He had earlier said that "being sincere in product quality sold at affordable prices" was his motivation. Even in his 90s, he was not retired. He continued to make business decisions. Gulati also strongly believed in charity. His Mahashay Chunni Lal Charitable Trust, named after his father, runs four schools and a 250-bed hospital, a mobile hospital for slum dwellers.
The legacy for coming generation
Beginning with a small 10 beds eye hospital at Arya Samaj, Subhash Nagar, New Delhi during November 1975, after that in January 1984, a 20 beds hospital was established in Janak Puri, New Delhi, in remembrance of his mother Mata Chanan Devi.
With 300 beds in about 5 acres of land, this super specialty hospital with CT Scan, MRI, Neuro Sciences, Heart Wing, IVF so on and so forth, is one of the greatest gifts for the people residing in West Delhi as there are no other hospitals with these standards in this locality. Mahashay Ji himself used to visit the hospital actively and regularly did partake in the hospital's management despite all his hectic and busy commitments in the ever-expanding business. Like always, many poor people are currently treated free of cost in the hospital, and they get free medical aid worth millions of rupees annually.
Final Words
He believed in this philosophy that, "offer the world with the best as you can, and the best will come back to you automatically" has virtually been a proverbial come true by the fact that today, MDH is a name that stands synonymous not only for quality spices but also for its contributions towards the welfare of society and upliftment of the needy, by way of establishing Hospitals, Trusts, and Educational Institutions. MDH today stands as a name in every household, relished & trusted all across the world by many people.
We believe that his contributions have to be recognized as an appropriate acknowledgment of his services to the community. Not just in recognition of Mahashayji's contributions, but also to glorify his exemplary dedication so that it serves as an inspiration for others to pursue the same as well in respected domains. Beyond that, a man like Mahashay Dharampal deserves all the honor we can provide.
LegalWiz.in is privileged to be part of thousands of such enterprising stories, and help almost 1% of Indian entrepreneurs with their company registration, securing trademarks and other IP, deal with legal compliances and more. India is a country of small businesses with big dreams. We stay humbled to contribute a little towards achieving those dreams for many – taking care of the compliance nuances, so they focus on what means the most to them for growing their businesses.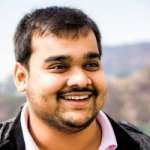 Shrijay Sheth
Shrijay, co-founder of LegalWiz.in, is best known for his business acumen. On this platform, he shares his experiences backed by a strong understanding of digital commerce businesses. His more than a decade-long career includes a contribution to some of the highly successful startups and eCommerce brands across the globe.