Ritu Kumar – Pioneer in Fashion, handmade and textile Heritage revival
Day 9 is the last day of Navratri festival and is also called Navami. The colour of this day is peacock green. On this day, Goddess Siddhidatri is worshipped. As Shiva unites his body with Goddess, she is known as Ardhanarishwar.
An Indian Fashion Designer, Ritu Kumar, is a pioneer of the Boutique culture in the fashion industry in India. Currently, she owns four labels – Ritu Kumar, Ri, LABEL Ritu Kumar, and Ritu Kumar Home.
Who is Ritu Kumar ?
Ritu Kumar was born on 11 November 1944 in Amritsar, India. She graduated from Lady Irwin College in 1964. In 1966, she moved to New York, USA, studying higher education in Theatre and History of Art from Briarcliff College.
However, she returned to India to understand Indian art and heritage. Thus, she enrolled herself in the Ashutosh Museum of Indian Art to learn museology. In her initial career, she discovered embroideries and prints are dying in India to adept modernization. Ritu exactly started there to save the royal heritage of India.
How did she start?
She never knew she began her career in textiles. Moreover, she came across Serampore, a village on the outskirts of Calcutta, where she found homemade art wiping out by the British. She took this as an opportunity and brought a change in society.
In 1969, she started her own brand with just 4 hand block printers and 2 tables. The career in clothing brand came out as a pure accident. Shortly, things settling down positively and she thought of conducting an exhibition at the Park Hotel in Calcutta.
It doesn't only boost her confidence even villages got the motivation. It opened the doors of multiple opportunities for everyone. Quickly, she took a big jump and opened her retail place. Theefore, Ritu Kumar became the first woman to introduce the boutique culture in India with the brand name 'Ritu'.
Her Struggle Period
In the early 70s, she discovered zardozi work owned by Mughal emperors. Initially, she was completely into producing bridal and evening dresses with a unique blend of fabric and pattern. Despite, the steady growth of her business, the villages were happy with the employment opportunity.
Her children used to accompany her during the sites and exhibitions and her husband helped her to make a commercial success of her business. Her journey was equally challenging and uncertain before success met her path.
During her third exhibition of sarees in Uttar Pradesh, she managed to sell only 2 saree that too to her friends. Later, she realized that the failure happened as the prints on khadi made the sarees bulky. She changed her way of thinking and learned to combine prints and fabrics.
Although, fashion itself was a challenging industry for her. She didn't lose hope ever and always showed Indian richness through its clothing style. It gave her appreciation after the long journey of criticism and struggle.
Why is she so successful?
After an established Fashion Designer, in 1999, she wrote a book called 'Costumes and Textiles of Royal India', which narrated the richness of Mohenjo Daro times. She brought her collections to mainstream Bollywood and designed costumes for high profiles such as Aishwarya Rai, Priyanka Chopra, Tanushree Dutta, and many more.
In 2002, she joined hands with her son Amrish to launch a sub-brand under LABEL Ritu Kumar. She expanded 35 stores globally and the production centers are in Gurgaon and Calcutta. Currently, her net worth stands at Rs 100 crore.
Are you an avid reader? You can also read stories of Sushma Swaraj and Vandana Luthra.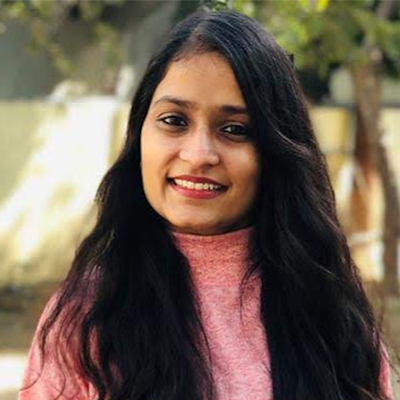 Ruchika Agarwal
Ruchika Agarwal is a professional content writer at LegalWiz.in. She is inquisitive and firmly believes in spreading information to educate readers and bring a positive change in society.