Vandana Luthra: Inspiring journey that emphasises growth and compassion
Day 6 of the Navratri colour is green that reflects new beginnings and growth. On this day Goddess Katyayani is worshipped. She is a slayer of tyrannical demon Mahisasura.
Vandana Luthra is a famous Indian entrepreneurs. She is the founder of VLCC (Vandana Luthra Curls and Curves) Health Care Ltd and also the first chairperson of the Beauty and Wellness Sector Skill and Council (B&WSSC).
Education Background
Luthra was born on 12 July 1959 in New Delhi. Her father was a Mechanical Engineer and her mother was an Ayurvedic Doctor who ran her organisation. She inspired by her mother and studied Polytechnic for Women in New Delhi.
Further, she moved to European countries like Germany, UK, and France to get an in-depth understanding of beauty and skincare products. In Germany, she studied cosmetology and nutrition to learn about lifestyle care, nutrition, beauty, and fitness.
She knew that in India, there was no existence of the beauty and fashion industry back in the 1980s. In 1989, she started beauty conglomerate VLCC in New Delhi to make a huge transformation of the wellness industry in India.
VLCC Journey
In her initial career, she faced criticism because of a woman entrepreneur. However, she believed in herself and incepted her company. She got the greatest support from her husband. He also offered her financial support but, she wanted to create her dream by own. She booked her first outlet after getting a bank loan. Within the month, she started creating a brand value and in a year, she got the return on investment too.
She started working with the doctors from the first day as she wanted her brand to be clinical and not glamorous. Although, it was frustrating and tiring at the same time for her to convince doctors. It took her a long time. Eventually, she was able to make contacts with medical experts.
VLCC main focused was on dietary modification and exercise regime-based programmes. The company supported beauty and weight management programmes for skin, body, and hair care with advanced dermatology and cosmetology solutions.

VLCC has a strong national and international presence with over a chain of 326 salons in 153 cities includes 13 countries. The company has more than 4000 employees that include medical professionals, nutrition counsellors, cosmetologists, beauty professionals, physiotherapists, and many more.
VLCC has the largest market share in the Indian wellness and beauty segment. The company has GMP (Good Manufacturing Practices) certified plants in Haridwar and Singapore. It manufactures more than 170 body care, hair care, and skincare products that are widely used in treatments and therapies.
VLCC Institute
In 2014, she was appointed as the first chairperson for the B&WSSC (Beauty and Wellness Sector Skill and Council). Now, VLCC Institute of Nutrition and Beauty has become the largest and reputed chain with 75 campuses in 60 cities across India and one in Nepal. A vocational education academic institute that trains more than 11000 students annually.
In 2020, the annual net worth of Luthra and her family stood approximately at $13 Million.
Philanthropy
She sets herself apart from many entrepreneurs because of her great work for society. She is a Vice-Chairperson for Khushii NGO. Kapil Dev is a founder who aims to empower and educate to underprivileged. Furthermore, she is an active member of Moraji Desai National Institute of Yoga. She believes in following a healthy lifestyle by involving herself in exercise and meditation.
You can also read stories of other successful entrepreneurs such as Falguni Nayar and Kiran Muzamdar Shaw.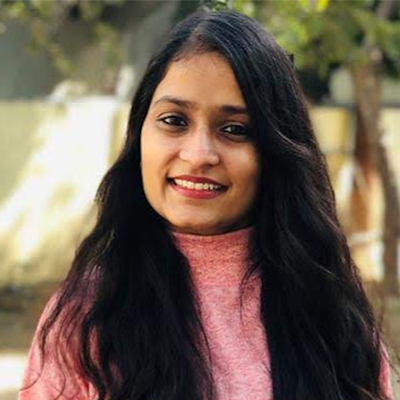 Ruchika Agarwal
Ruchika Agarwal is a professional content writer at LegalWiz.in. She is inquisitive and firmly believes in spreading information to educate readers and bring a positive change in society.