Trademark- Starbucks vs. Sardarbuksh
Starbucks vs Sardarbuksh is a landmark case in the field of Trademarks. It dealt with the topic of deceptively similar marks and illustrated the importance of registering one's trademark.
Overview
A trademark is an intellectual property right. It can be a symbol, a phrase, a logo, name, or any combination of the following. The purpose of a trademark is to distinguish the goods or services of one person or company from another. One of the essential legal rights that a trademark holder has is the right to stop anyone else from using a trademark that is the same or deceptively similar to theirs. If someone uses the same or a deceptively similar trademark to their existing registered trademark, that is known as trademark infringement. Trademark infringement is an offence that has legal consequences.
Deceptively similar Trademarks
Section 11 of the Trade Marks Act, 1999, states that the registration of a trademark may be refused or denied if it is identical or deceptively similar to a pre-existing mark. These are also known as the relative grounds of refusal of trademark registration. The reasoning behind this is that it creates a confusion in the mind of the general public regarding the source of the goods or services being provided. This is problematic as it can lead to one company or brand taking advantage of the goodwill created by another.
The case of Starbucks versus Sardarbuksh.
Facts of the case
Starbucks Corporation is a globally recognized company. Its logo and name are registered in India, as well as known worldwide. Starbucks is in the business of providing coffee and coffee-related products. There is significant goodwill associated with their name and logo.
In 2015 Sardarbuksh, a coffee joint, opened up in Delhi. They had several outlets all over Delhi; their name, as well as logo, was quite similar to that of Starbucks.
The logo of Starbucks:
The logo of Sardarbuksh:
In 2017 Starbucks sent a letter of demand to Sardarbuksh regarding trademark infringement. Pursuant to this notice, Sardarbuksh altered their logo; however, they continued to trade under the same name.
In 2018 Starbucks filed a case against Sardarbuksh in the Delhi High Court for the use of the name 'Sardarbuksh', claiming that it was deceptively similar. Sardarbuksh argued that the meaning of their name was completely different from that of Starbucks, and hence it couldn't be considered deceptively similar.
The Decision
The Delhi High Court referred to previous cases of deceptively similar marks and court-established tests for deceptive similarity to come to a conclusion. The primary case that the court relied on was the case of National Sewing Thread Co. Ltd vs James Chadwick & Bros Ltd. In that case, it was stated that to determine if there was a deceptive similarity between two trademarks, one had to step into the shoes of the customer. The question that is required to be answered is if a man of ordinary intelligence might confuse the two brands with each other or assume that the brands are related to each other.
Looking at the two marks in question from this lens, The Delhi High Court came to the conclusion that a man of ordinary intelligence might get confused. And hence Sardarbuksh needed to change their name to Sardarji-Bakhsh. 
Conclusion
In the case of Starbucks vs Sardarbuksh, the court emphasized that a Trademark carries with it the goodwill and reputation of its company. A company's name or logo is arguably its most important asset because that is, after all its identity; it is how people know it. Hence, it is vital to take steps to protect it. Registering your trademark does just that. Registering your Trademark lets you not only create a brand and gain goodwill, but it also lets you protect your brand from third parties. It also lets you utilize your brand name for commercial gains and in the case of infringement, take action against the infringer. In the case of Starbucks vs Sardarbuksh, one of the most powerful things that Starbucks had going for them was the fact that their brand name had been registered in India, and that too years prior to Sardarbuksh even being created. Hence if you have a business, you too should consider registering your Trademark.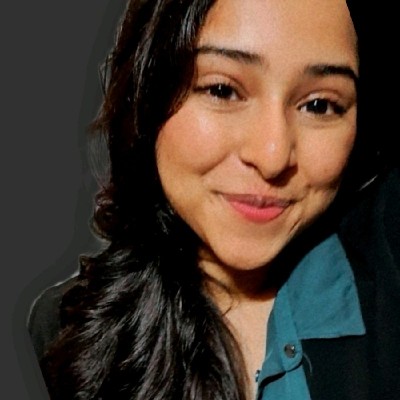 Monjima Ghosh
Monjima is a lawyer and a professional content writer at LegalWiz.in. She has a keen interest in Legal technology & Legal design, and believes that content makes the world go round.