Falguni Nayar: Affirming the dreams and realising through hard work
Day 5 of the Navratri colour is yellow that reflects happiness and brightness. On this day Goddess Skandmata is worshipped, who is also known as the mother of Lord Kartikey or Skanda.
Falguni Nayar is a true inspiration who left the job and started an entrepreneur's life at the age of 50. It is not at all easy to switch a career after being worked for more than 20 years for the Kotak Mahindra group.
Education Background
Falguni Nayar was born on 19 February 1963 in Mumbai, Maharashtra. She has done her graduation from Sydenham College of Commerce and Economics and is a postgraduate from the Indian Institute of Management Ahmedabad.
Professional Life
She started working with the Kotak Mahindra as a funding banker in 1993. She took over as the Managing Director in 2005. In 2012, she took a massive jump and commenced her entrepreneurial journey.
Life as an Entrepreneur
She launched an e-commerce portal with the name of Nykaa that curates all the beauty, fashion, and haircare products. The word is derived from the Sanskrit phrase nayaka, which means one in the spotlight.
She aimed to follow the profession because of her love for makeup and curiosity to discover the online advertising platform. These were the two reasons she thought that had potential and pushed her to aspire to her dreams.
She felt assured and empowered to start her business properly and know about the use of splendour merchandise. While working with multi-brand splendour shops like Sephora, she was glad to spend thousands of bucks on the beauty products to own it. She wanted to replicate in India.
She always had a dream of being an entrepreneur. Hence, she got spare time when her twins (Anchit and Adwaita) left for their studies to the US and she followed it. Additionally, she wanted that girls in India should experience empowerment. In a very short span, Nayaka has emerged as India's omnichannel beauty spot with more than thousands of clients throughout the country.
Nykaa's Journey so far
Nykaa has 1300+ brands online that sell 130,000 merchandise. Moreover, it has 70 offline shops. Nykaa's total income in FY 19 was Rs 1159.32 crore that is greater than 108% of income as compared to 2018 that stands at Rs 555.1 crore.
However, Nykaa's earning was Rs 2.3 crore against the loss of Rs 17.7 crore a year earlier. It has raised a whole of $145.9M in funding over 10 rounds. Moreover, in May 2020, the new funding round was $13 million and its valuation of over $1.2 billion. This is one of the reasons Nykaa enter into a startup unicorn membership.
Falguni's thoughts on Women empowerment
The company is focusing on the girls and going to achieve greater success in the coming year. It empowers girls and presents attracting professional picks for women.
Falguni's famous words, "I want to stand for those women who want to be beautiful for themselves, not for men or other women."
Interested in reading more such stories that inspire everyone? Here is the story of Mary Kom who determinates to follow her passion.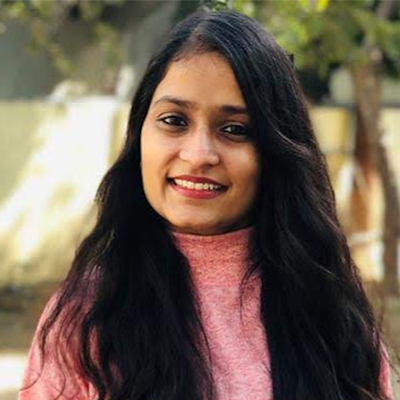 Ruchika Agarwal
Ruchika Agarwal is a professional content writer at LegalWiz.in. She is inquisitive and firmly believes in spreading information to educate readers and bring a positive change in society.