A trademark can be taken for different categories. So it is important to know what can be trademarked. Any mark that distinguishes the business activity of one person from another and can be graphically represented can be trademarked. It can be any of the items from the list given below:
Name
The name can be further categorized as a product name, business name, name of any individual or surnames. But such name must be used for any business, trading or services. It can be in any specific text, colour, and style.

Product name
Many companies take trademark registration for the name of their products. For example, "McVEGGIE", "McMUFFIN", "MCCHICKEN", "MCMASALA", etc. All these are product names of McDonalds Corporation on whose behalf the trademark has been registered. 
Business name
A trademark can be taken in the name of the business or company. For example "McDONALD'S", "PARLE"," RELIANCE SHOPPE", "RELIANCE POWER", " RELIANCEFRESH". These all are business names which are trademarked.
Name of a person
The name of a person can also be trademarked if the persons earn through such name. Or such a person can allow his name to be used by any other person. In this case, the applicant has to provide NOC from the person whose name has been used. These type of trademarks are very common for celebrities. For example "SHAH RUKH KHAN", "KATRINA KAIF". They have trademarked their name.
Surnames
Running a business in the family name is common in India. Trademark on surnames on which business is carried on can be taken. For example "TATA", "Mahindra", "BAJAJ". But Ministry does not allow the trademark on very common surnames such as "Singh".
Abbreviations or Numbers as a Trademark
One can have a trademark on letters, abbreviations, or a combination which are used for business and which are able to distinguish the goods or services offered by one person from another's. For example "555", "777", "IBM", "BMW".
Logo or symbols
If you have a specific logo for your brand or product or service, then such logo can be trademarked under the Trademark Act. It is also known as "Device". It must be unique. Such symbols create its own identity and there is no need to describe it with its brand name.



Tag line
The tag line is a slogan used to define the thought behind the product or service. Hence these days, most businesses have a tag line for their products or services. It adds a dramatic effect. As they are simple and catchy, people remember them easily. It represents the brand and hence it can be trademarked. Some well-known tag lines which are trademarked are as under.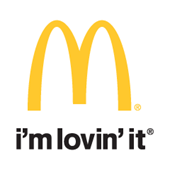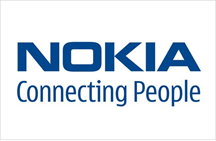 Unconventional marks as a Trademark
There are some unconventional marks such as sound mark, scent mark, motion mark which can be trademarked.  
Sound mark

Any sound which can be represented by musical notes can be trademarked. It must be distinctive. The first sound mark registered in India was Yahoo!'s yodel. There are other sound marks such as tunes of Nokia or Intel, Britannia's 4-bell sound.
Scent mark
It is very tough to graphically represent the scent and to be trademarked. However one can trademark the smell by representing its chemical formulae. One must fulfill the criteria as specified to trademark the scent.
Motion mark
Motion mark means a moving logo or hologram. It is adapted to expedite the market reach. As the motion mark can be represented graphically it can be trademarked. The images of the movement of such marks must be represented in sequence. The best example of a motion mark is the logo of Microsoft.
Shapes
A trademark can be taken which is capable of graphical representation which includes shapes. The shape of goods to be trademarked must not be the natural shape of such goods. Further, the 3-dimensional shapes of products can also be trademarked. Following are the products for which trademark has been taken for its shape.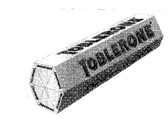 Packaging
The label or packaging of a product can also be trademarked under the Trademark Act. If the packaging is used to identify the product in day to day life then one will not be able to get a trademark on such packaging. It must contain a unique design, colour which gives a new identity to the product. The label or packaging of the Dairy Milk is a registered trademark.
* All the images are used to set an example of various types of trademark. No trademark or copyrights are violated.
Conclusion
Anything which can be presented graphically that can apply for the trademark. It must have a unique identity which differentiates the product or service from others.