Different types of trademark in India
Overview
A trademark is a combination of letters, a unique logo, shape, label or any other combination which can be graphically represented. There are different types of trademarks for which a trademark application can be filed. Trademark is an identity of a product or a business. Trademarks have a positive impact on consumers and different types of trademarks are perceived differently. Following is the list of different types of trademarks that can be registered in India.
Looking to get started with a new brand?
Choose Trademark Registration by LegalWiz.in Professionals.
Types of Trademarks in India
Word mark:
A trademark is either filed as a word mark or a device mark. Word marks are the combination of letters, words or numerals. A trademark filed as a word without any stylization or extra design elements is a word mark. A word mark gives a broad range of protection and the proprietor can use the same in any style. However, it is always advisable to pursue trademark registration for the trademark in the way it will be applied to a product or a business. Some of the examples of word marks' are Nestle; Tata; Google; Reliance etc.
Device mark:
The device mark is a graphical representation of any brand. This is one of the types of trademark that should generally be appealing in nature and consists of artistic element/s. A trademark along with the design elements in it can be denoted as a device mark or a brand name consisting of artistic elements without any trademark can be denoted as a device mark as well. The trademark registry of India gives protection to the whole mark collectively rather than the individual elements in it.
Series mark:
If a company is dealing in different kinds of goods and services and wishes to recognize itself through common identifying letters, characters, or words then it can be called a series trademark. A series trademark is one of the types of trademark that consists of a common prefix or suffix that has a resemblance to other product names of the same business. It is also known as the 'family of marks'. An example of the same can be the trademarks of the well-known shoe maker Nike Air; Nike Air Vapormax; Nike fit; Nike Metcon; Nike Shox; Nike Stabiflex owned by Nike Innovate C.V.
Certification marks:
This is one of the types of trademark that define the standards of a product. Certification marks are an assurance to customers of any brand that the product fulfils the relevant quality standards. They generally certify different characteristics of a product and its origin.
One of the popular examples of certification marks in India is the Bureau of Indian Standards (BIS) Hallmark, which is the standard of purity for gold and silver jewellery in India. Another example can be the Indian Standards Institution (ISI) mark that certified different kinds of industrial products for quality.
Collective mark:
This kind of trademark generally belongs to a group of people. Collective trademarks are owned by an organisation or an association. Such a trademark can necessarily be used by members of an organization. Some of the common examples of such a trademark can be the symbol of Bar Council of India (BCI); or the mark of Chartered Accountants (CA). The legal professionals or the members of the BCI are identified through the logo of BCI on their unique identity cards issued by the Bar Council of India.
General types of Trademark
A trademark can be chosen for any product of any category. It is important to know what can be filed as a trademark. Any mark that distinguishes the business activity of one person from another, can be graphically represented and can be filed for trademark registration. Following is the list of general types of trademark that can be registered in India –
Name:
The name can be further categorised as a product name, business name, name of any individual or surname. But such a name must be used for any business, trading or service. It can be in any specific text, colour, and style.
Product name:
If the product name is creative and unique then it gets easier to get a trademark registration such trade name. For example, if you are selling chocolates under the brand name of 'Choclatez', you may not be able to protect the mark chocolates considering that it is phonetically similar to the product chocolates. In general, unique trademarks end up being registered by the trademark registry while general, non-unique or descriptive trademarks end up being objected or rejected by the trademark registry. Therefore, one should craft a product name wisely, in a way that it does not directly describe your product.
Many companies take trademark registration for the name of their products. For Example, 'Cadbury Temptations', 'Cadbury Gems', 'Cadbury perk', and 'Cadbury's Crackle' among others. All these are product names of Cadbury India Limited and Cadbury UK Limited on whose behalf the trademark has been registered. 
Business name:
A business name can be a company's official name through which people recognise a business. Trademarking a business name is getting legal protection for the name or identity of the business. 
A business name identifies a business organization while a trademark is a property. If you use a trademarked business name of someone, it is rightfully in violation of the trademark owner's right. A trademark can be taken in the name of the business or company. For example 'Mcdonald's', 'Parle', 'Reliance Shoppe', 'Reliance Power', 'MamaEarth'. These all are business names which are trademarked.
Name of a person:
A person's name can also be trademarked if such a name becomes a source of earning or if such a person allows the use of their name by someone else. In this case, the applicant has to provide a No Objection Certificate (NOC) from the person whose name is to be used. The NOC is a document wherein an individual provides written consent to use their name. These types of trademarks are very common for celebrities. For example Salman Khan Ventures, and Shah Rukh Khan. The examples referred to here are owned by the celebrities themselves. 
Surnames :
Running a business in the family name is common in India. Trademark on surnames on which business is carried on can be taken. For example Tata, Mahindra, BAJAJ. However, the trademark registry may not allow trademark registration on very common surnames. The trademark registration of surnames is based on the discretion and full satisfaction of the Trademark Registry.
Abbreviations or Numbers as a Trademark:
One can have a trademark on letters, abbreviations, or a combination which are used for business and which is able to distinguish the goods or services offered by one person from another's. For example "555", "777", "IBM", "BMW".
Logo or symbols:
If you have a specific logo for your brand or product or service, then such logo can be filed for trademark registration at the trademark registry. It is also known as a "Device". It must be unique. Such symbols create their own identity and there is no need to describe them with their brand name.
Tag line:
The tag line is a slogan used to define the thought behind the product or service. Hence, many businesses have a tagline for their products or services. It adds a dramatic effect. As they are simple and catchy, people recognise them easily. It is a representation of the brand and hence it can be filed for trademark registration. Examples of registered taglines can be L'Oreal's Because I'm Worth it; Nike's Just Do it; Amul's The Taste Of India; LG's Life's Good.
Conclusion
Anything which can be presented graphically can apply for the trademark. It must have a unique identity which differentiates the product or service from others. There are certain unconventional trademarks that can be registered in India. Some of them are sound marks; colour marks; shape marks; scent marks among others. Before proceeding ahead with the trademark registration procedure, you should also have an understanding of different types of unconventional trademarks in India.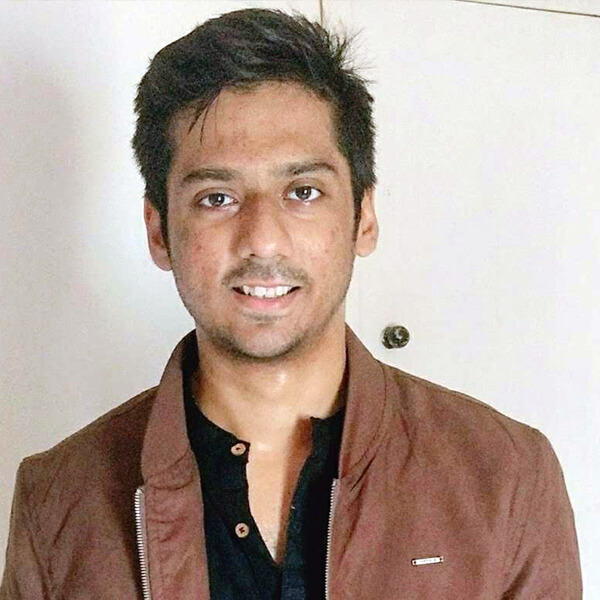 Rohan Sharma
Rohan Sharma is a lawyer with a flair for writing. Rohan has a special interest in the domain of Intellectual Property Rights and possesses an extensive experience in the fields of trademarks, copyrights and industrial designs. Aiming to understand the intricacies of law as a concept and its symbiosis with advancing technology and changing societies, the author seeks to examine the nuances of law.