Unconventional Marks : Not Just Your Ordinary Trademark!
Overview
The uprising of the global economic wave all over the world has compelled countries to adopt liberal approaches in their trade policies creating an amicable atmosphere for foreign traders to set up business in local markets. Because of change in trade policies many changes and legal concerns surfaced, especially in the intellectual property law front.Along with the quality, the way the product is presented among the consumers plays a major role in brand creation. The product needs to be recognized and is required to make a mark in the competitive market. Not just the logo/ brand name but the jingles, songs or stories which are related to the product can also create recognition of a product or a brand among its customers. Following the footsteps of the developed countries, many developing countries like India have made considerable changes to explore new avenues like the concept of unconventional marks.
What are Unconventional Marks?
Unconventional marks unlike the traditional trademarks are not restricted to a device, word or logo. They can be in the form of a sound, colour, shape, moving images or even smell. It's a very new and innovative addition to the seasoned concept of traditional trademarks. TRIPS Agreement introduced the concept and since then all the countries are amending their IPR laws to include and adopt the concept of unconventional trademarks in their respective IPR regimes.
Some of the Unconventional Trademarks which have become known to us over a period are as follows:
SOUND MARK
In India, the trademark law is very closely related to commerce and has kept pace with changing times and globalization. The Indian Trade Marks Act does not explicitly state that all sounds can be trademarked but it has been established through recent case laws that trademark must be "capable of being represented graphically" besides being capable of being distinct. Therefore, a trademark may consist of a sound and be represented by a series of musical notes, with or without words. As this is a new concept, it has been made clear that no sound marks will qualify, prima facie, for acceptance without evidence of distinctiveness. If a sound has been able to establish its distinctiveness and the consumers recognize the brand through the sound like the start-up tunes of Nokia or Microsoft, then it qualifies for online trademark registration in India .Yahoo!'s yodel is being the first sound mark that was registered in India. 
COLOUR MARK
Any sign that can give a meaning or a message, which can be distinguished and be perceived by our senses can be trademarked. Colour can be perceived by our visual senses and it can be interpreted to give distinct meaning hence it is eligible to be registered as a trademark. A combination of colours can make the mark look distinct and recognizable. For example, the purple wrapper of Cadbury, has been in use since ages and it has developed secondary meaning. It is the feature from which people differentiate Cadbury from other chocolates. But it's very difficult to prove distinctiveness with use of just one colour, hence usually it is easier to use multiple colours to get a colour mark registered. 
SCENT/ OLFACTORY MARK
The smell/ scent marks on the other hand are the toughest to register as they cannot be directly represented graphically, one can state its proximity to a smell like the smell of baked bread or a fish, but exact description is almost impossible to convey in a written form. They also cannot be recorded like the sound marks making their representation extremely confusing and subjective. The best method to graphically represent the scent marks are through submitting its chemical formulae and composition along with its standard information required to reproduce the exact scent mark. The following are the points that determine its registrability of a scent mark:
(a) the applicant should be the only person marketing the goods concerned;
(b) the fragrance should not be an inherent attribute or natural characteristic of the goods, but a feature supplied by the applicant;
(c) the applicant should have emphasized and promoted the scent mark in advertising, and
(d) the applicant should be able to prove that customers dealers and distributors of its products, recognize the applicant as the source of these goods.
MOTION MARK
A motion mark is an animated moving logo/ hologram that is adopted to expediate the marketing reach and attract consumer attention.If the mark can be graphically represented and fulfils theeligibility criteria to be registered as trademark, then there is no issue in getting it registered.  It can be presented by depicting a series of movements by arranging the images in a sequence creating an illusion of movement. As in a motion mark, the motion and the succession of images are pivotal.The Microsoft logo that flutters like a flag is an example of one such registered motion mark.
CONCLUSION
To summarize we can say that there is not much difference in the registrability requirements of conventional and non-conventional trademarks. The main concern is regarding their representation. Because of its unique features the unconventional marks are tough to be represented, hence there is a pressing need to come up with appropriate ways of representing new types of trademarks for their registration.New approaches and principles are required to be adopted to keep pace with the emergence of new types of signs and to ensure coherence with other fields of intellectual property protection like copyright and design.
About LegalWiz.in:
LegalWiz.in is leading online legal service provider committed in offering simplified and hassle-free solutions to businesses and corporates at PAN India level. From company registration to trademark protection, we make managing and protecting the business simpler. LegalWiz.in is one step solution for all businesses.
LegalWiz.in can help you with brand name registration in India online at an affordable cost. If you are seeking assistance from experts to register your mark or have any other concerns regarding intellectual property protection feel free to get in touch with our expert at support@legalwiz.in.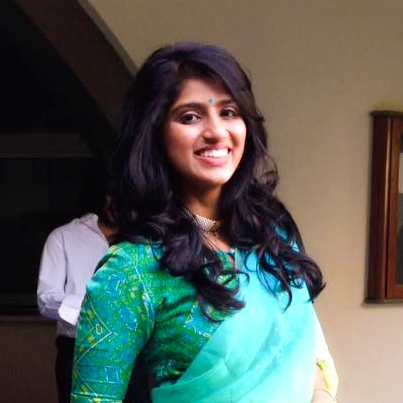 Kahini Jhaveri
Kahini Jhaveri is an IP specialist at LegalWiz.in, with a keen interest in content creation. She holds a B.A. LLB honours from Institute of Law, Nirma University, Ahmedabad. Kahini specializes in Intellectual Properties, specifically Trademark Law.