Why is PMEGP a Successful Hit in the Indian Market?
India holds a vast potential for staggering economic growth involving every individual in the country. However, most individuals are stopped on their tracks to financial prosperity due to a lack of funds which further fosters a disparity in income rather than inclusive growth, ironically typical for a varied economy.

To address this disparity as well as cultivate entrepreneurship potential in individuals from both the urban and rural regions, the Government of India introduced PMEGP in 2008.

PMEGP was introduced by converging two existing government initiatives, namely Pradhan Mantri Rozgar Yojana (PMRY) and Rural Employment Generation Programme (REGP).

How has PMEGP impacted the Indian economy?

The Medium, Small, and Micro Enterprise (MSME) sector in India is a key economic driver, and the Indian government has long relied on it to fulfill its socio-economic objectives
Implementation of PMEGP was a step towards meeting those objectives by encouraging young entrepreneurs to set up their own enterprises and generating employment via those organizations
Also Read:Leveraging Government Schemes and Private Grants for Funding your Venture
PMEGP, full form for Pradhan Mantri Employment Generation Programme is administered by the Ministry of MSME, and its implementation has been vested to Khadi and Village Industries Commission (KVIC) at the national level and to its directorates & board, District Industries Centre, and financial institutions at the state and district level.

Under this program, individuals can finance their business operations with a loan from financial institutions and receive a subsidy based on predefined categories. An MSME loan is one of the most efficient financing solutions for MSMEs to affect growth.

An overview of the PMEGP scheme's achievements has been discussed below –

1. Generation of employment
With one of PMEGP's primary objectives being the eradication of poverty in the country, employment generation has been a crucial focus of the government. An increase in employed individuals would inevitably reduce poverty and bring about income parity in the urban and rural populace.

In PMEGP's XI Plan that lasted from Financial Year 2008 – 09 to 2011 – 12, approximately 16.05 lakh jobs were generated, and in its XII plan, which stretched from Financial Year 2012 – 13 to 2015 – 16, a total of 14.42 lakh jobs were generated. Hence, the number of individuals employed since the implementation up until 2016 has been over 30 lakh, implying the prodigious success of PMEGP.

These figures have been achieved through setting up new enterprises and undertaking various projects by the businesses having MSME registration. Hiring employees and delegating responsibilities is also how an individual can avoid burnout when running a small business.

2. Assistance in projects
As a derived objective of PMEGP, it aimed to assist projects undertaken by beneficiaries of PMEGP. These projects should be directly related to the revenue generation of MSMEs
In the PMEGP XI plan (FY '08 – '09 and '11 – '12), 164,283 projects were assisted, and in XII plan (FY '12 – 13 to '15 – 16) a total of 194,648 projects had received assistance
3. PMEGP loan details and subsidy
Under PMEGP, entrepreneurs can avail financial assistance from concerned governmental bodies has been set at:

● Rs.25 lakh for the manufacturing sector

● Rs.10 lakh for the service sector

In case, individuals require additional amount beyond what has been set under the PMEGP scheme they might consider approaching financial institutions for a business loan.

Several financial institutions such as Bajaj Finserv also provide pre-approved offers on loans to reduce the time and effort spent on loan application and processing. These offers apply to a wide range of credit facilities such as business loans, personal loans, home loans, etc.
Regardless, in addition to the loan facility, there is also a subsidy provided to beneficiaries on the assistance amount. It is –

● 15% for urban entrepreneurs.

● 25% for rural entrepreneurs.

● 25% for urban entrepreneurs and 35% for rural entrepreneurs in special cases which include SC/ST/OBC, ex-servicemen, women, physically disabled, North-eastern states, hilly regions, and border areas
In PMEGP's XI plan, Rs.3,131.65 crore had been released as subsidy; and in its XII plan, Rs.4,303.5 crore had been disbursed as subsidy.

Also Read: MUDRA Loan – Financial Assistant to MSME
However, businesspersons should ascertain that a loan either through the scheme or from a financial institution does not affect their financial position. It is vital to follow certain basic tips to ensure that a business loan does not pinch a company's budget such as maintaining a separate account to manage these transactions.

These figures demonstrate why PMEGP has been a success in the Indian market and its utility convergence with other governmental initiatives taken in recent years can improve the socio-economic scenario of India in the coming years.

Conclusion

The Government of India introduced the Pradhan Mantri Employment Generation Programme (PMEGP) in 2008 after bringing together two of its existing schemes – Pradhan Mantri Rozgar Yojana (PMRY) and Rural Employment Generation Programme (REGP.)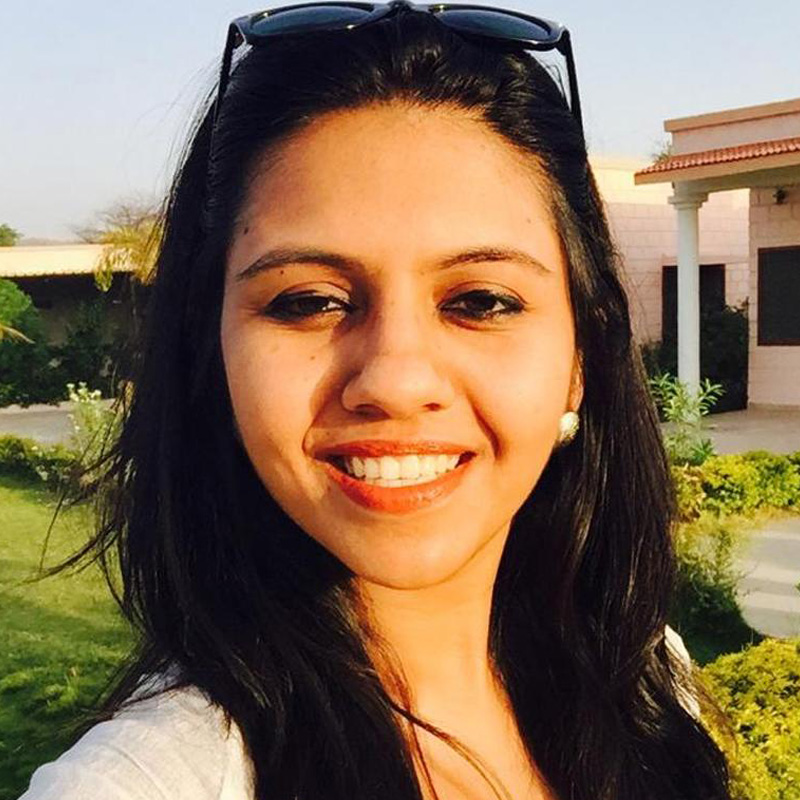 Shreeda Shah
Shreeda Shah is a Chartered Accountant associated with Legalwiz.in as a Business Advisor. She has a good expertise over Direct Taxation and Indirect Taxation compliances.