MUDRA Loan – Financial Assistant to MSME
Small and medium enterprises are the backbone of the Indian Economy. However, the biggest bottleneck for these enterprises is the access to financial support. But, the large scale enterprises can easily access the support from Financial Institutions with the opinion that they offer employment and pay-off the credits in time. The dire need of funds and shortage of lenders has encouraged launching MUDRA scheme to support the financial needs of the units which have remote reach to the credit facility. The Government has announced the formation of MUDRA Bank in Union Budget of 2015-16 to support the financial needs of the MSME Sector. Apart from other aids, online MSME registration enables a non-corporate entity to avail the benefit of this scheme. Here, we are discussing about the MUDRA Yojana for MSME Sector in detail.
Micro Units Development & Refinance Agency Limited commonly abbreviated as MUDRA is set up with the goal of development and refinancing activities relating to micro units. Instead of lending finance directly to targeted entities, the bank engages into refinancing activities. The loans under MUDRA Yojana can be availed through nearby Co-operative Banks, Commercial Banks and more.
Purpose of MUDRA loan covers income generation employment creation in Manufacturing, Services, Retail and agriculture allied activities. Here, the facility does not extend to agricultural activites, but only to activities allied thereto. The facility targets to cover micro and small entities such as fruit and vegetable vendors, small service units, retail shopkeepers in rural as well as urban area. As per latest reported date i.e. 23/03/2018, for Financial Year 2017-18, 45,351,509 PMMY loans were sanctioned which includes amount of INR 228144.72 Crore whereas the amount distributed is 220596.05 Crore. Credit facility under MUDRA is classified under three different categories covering finance need from INR 50,000 to INR 10,00,000:
Shishu:
This scheme covers credit facility for an amount up to Rs 50,000. The entities having lesser financial needs up to INR 50,000 can apply under this category. Sole proprietors and firms stating a small business can suffice their need from this category.
Kishore:
This category of scheme covers loan facility ranging from INR 50,000 up to INR 500,000. The amount credited under this scheme may suffice the need of a developing business to settle soon.
Tarun:
Tarun category covers the loan up to INR 10,00,000 which is the maximum amount offered under this MUDRA Scheme for eligible entities. The businesses on path to be larger organisation can serve their need by this facility.
The interest rate for each category is different ranging between 10 to 16 %. As said, MUDRA bank does not provide loans directly, instead the eligible lender will provide loans under abovementioned categories adhering the guidelines. While facilitating the loans under this scheme, the money lenders, i.e. financial institutions are required to adhere the norms under RBI Guidelines. Also, the borrower is required to furnish certain documents and information to avail benefit under this scheme, as enlisted below:
Furnish a business plan to approach a eligible bank to finance business
Submit a Loan application under selected category
Submit proof of identity, proof of address and passport size photograph of the applicant
In addition to this list, the person seeking benefit under this scheme requires to fulfil the formalities of the concerned bank, where the application is made. On sanction of the loan by bank after verification of eligibility, the bank will provide a MUDRA Card with the name of applicant. This card is called a RuPay Card, which facilitates easy withdrawal of the loan amount from ATM as and when required. However, withdrawal limit of Rs 25,000 is set for a day. The said RuPay Card is linked with saving account under Pradhan Mantri Jan Dhan Yojana.
Conditions to apply:
The purpose for loan must be income generating activities, i.e. activities for profit only. The facility is not extended for any purpose other than business.
The business activities must be covered under non-farm activities such as handicraft, repairs, household manufacturing, etc. Agricultural activities are not covered under this scheme.
The entity approaching bank for this facility must be Micro, Small or Medium Enterprise and not a large scale organisation. The certification of MSME Registration support the application of loan for such enterprises.
The business plan presented should be with the financial need of INR 10,00,000 only as the maximum amount granted under this scheme is Rs 10,00,000.
Above mentioned are criteria to avail benefit of this scheme; however grant of loan will be processed by the respective bank in which the application is made. The scheme is mainly aimed to facilitate monetary needs of the beneficiaries with support of organised credit facility. This also helps the entrepreneurs apart from small businesses to establish and grow the business with aid of money – the most important element to run business, as said, Money is the blood of business.
You may visit official website at www.mudra.org.in for more information and insights regarding MUDRA Yojana.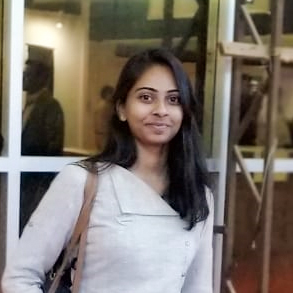 CS Prachi Prajapati
Company Secretary with a forte in content writing! Started as a trainee, she is now leading as a Content Writer and a Product Developer on technical hand of LegalWiz.in. The author finds her prospect to carve out a valuable position in Legal and Secretarial field.