All you need to know about a Master Service Agreement
In the corporate world, it is vital to build long-lasting business relationships. A Master Service Agreement is a legal document that holds the key to harmonious and prosperous partnerships between two or more entities. The primary reason why business entities enter into an MSA agreement is to build a strong framework for all current as well as future activities. When drafted effectively, a master service agreement can help in maintaining collaborations between interested parties. Either of the interested parties can get a master service agreement template from legal drafting service providers. However, since this is the fundamental agreement between parties, which includes terms for future agreements as well, it must be carefully drafted after consultation with experts. In this blog, we cover all the aspects of a master service agreement and how it is one of the most important legal documents for long-term business relationships.
What is MSA (Master Services Agreement)?
According to its dictionary definition, an MSA agreement is the legal agreement between two or more parties that governs the terms of current and future transactions. Entering into a master service agreement makes contract negotiation extremely easy and transparent. Further, also referred to as the 'framework agreement', an MSA plays a vital role in increasing the faith between the parties involved.
Scope of Master Service Agreement
The most common use of an MSA is to build a long-term relationship between a vendor and a business. For short-term vendor relationships, a basic vendor agreement is appropriate. However, when you choose a vendor for an extended period, and for multiple different services/transactions, a master servicer agreement template is what you need.
Let's try to understand the scope of an MSA with an example;
In staged dramas, a Director is responsible for deciding the script, staging the scenes, outlining the boundaries of the show, and cueing the actors. Similarly, in a business transaction, the Master Service Agreement outlines and governs every aspect of that particular and other ancillary future business transactions as well.
When is an MSA required?
From the above, it is quite clear that the scope of an MSA is undefined. Hence, it is an agreement that can be useful in various situations. The list below gives the five most common business relationships when an effective MSA is required:
Vendor Relationship
Once a business starts commencement, it is easy for it to build long-term relationships with a specific vendor. Hence, if your business has such a relationship with a specific vendor who provides you with many different products/services, then an ideal agreement for you and the vendor is an MSA. The effective master service agreement for a vendor relationship can include terms related to the pricing of products, delivery schedules, measures for quality checking, the standard of products or services, and more.
Worried competitiors will solicit your resources?
Read all about Non Solicitation Agreement here
Professional Service Providers
This is mostly applicable to startups and small businesses when they frequently hire a specific freelancer, consultant, or any professional to get services without hiring a full-time employee. Having a master service agreement in these scenarios will help you save time and energy from re-negotiations. In this scenario, an MSA can define the terms of service, payment, project-specific terms, intellectual property rights, and nondisclosure.
Software as a Service Provider
To digitize their operations, businesses often take help from a SaaS provider for cloud-based software solutions and CRMs. If you are also subscribing to such SaaS products, having a master service agreement with its developers is a must. Since these are long-term relations, an MSA is preferable over a software development agreement. The terms of this MSA can include the fees for subscription, measures for Data privacy, consequences of breach, software maintenance and support, etc.
Supply Chain Arrangements
If you are a part of complex supply chain arrangements, you know how important it is to define the role of each party to protect your interests. The Master Service Agreement template can help you with this. The MSA can set standardized terms for all the parties, to make the process of the supply chain smooth and hassle-free.
Marketing Agencies
Another long-term business relationship that you need to maintain as an owner is your relationship with your marketing agency. This can also include digital marketing agencies and social media influencers. In this MSA agreement, the key terms can include, campaign details, standards, KPIs (key performance indexes), payment terms, and other deliverables.
What are the key clauses of a Master Service Agreement?
You might need a master service agreement for different types of business relationships. Thus, it is not possible to see which clauses you need to have in your MSA agreement to completely secure your rights. For this, you can connect with expert drafting service providers, like Legalwiz.in. Meanwhile, the list below gives a basic idea of the important clauses of a Master Service Agreement:
Scope of Services;
Payment Terms;
Term and Termination;
Intellectual Property;
Warranties;
Amendments and Waiver;
Confidentiality;
Insurance;
Dispute Resolution; and
Communication and Notices.
Since the idea behind entering an MSA is to protect ongoing business relationships, it is important to mention the terms of amendment to the MSA, so it does not become stringent for any of the pirates involved.
Is an MSA different from a Service Level Agreement?
Yes, even though the terms are used interchangeably, there are many points of difference between a master service agreement and a service level agreement.
| | |
| --- | --- |
| Master Service Agreement (MSA) | Service Level Agreement (SLA) |
| MSA is a framework agreement that governs different projects and services that the parties will enter into from time to time. | It is a standalone agreement that focuses on one particular business transaction between the parties. |
| An MSA has a broad scope that it can cover since it is a framework agreement. Besides, it covers a wide range of projects and services. | An SLA has a narrow scope. It forms a part of the master service agreement. An SLA covers one specific project and provides all the terms for that project. |
| Master Service Agreements are flexible in nature and easily amendable. | It is difficult to amend SLAs after agreeing to the terms of a specific agreement. |
| MSAs are long-term since they outline an ongoing relationship. | Project-specific SLAs are for a fixed short span of time. |
Difference between MSA and SLA
Things to consider
Parties entering into a master service agreement have individual as well as collective goals to meet. You must protect both party's interests in the agreement. Consider the points below before signing any MSA:
Seek references for the other party to check their reliability, work ethics, and standard of performance;
Decide clear points of contact and communication for both parties and also mention these in the MSA agreement;
Have a clear strategy for exit in place, including the termination of the agreement and the consequences of termination;
Verify that the terms of your MSA are diligent with the governing laws and practices;
Check the terms for modification of MSA, veto rights and consent of parties regarding modifications, etc.; and
Finally, consider having the MSA reviewed by a certified legal professional. This helps in finally aligning the agreement to your business goals.
Conclusion
Now you know how a master service agreement plays a vital role in creating a triumphant story of partnership between two entities. Besides, you save a lot of time, money, and effort by keeping one framework agreement in place. So, don't wait any longer, connect with LegalWiz.in and get your customized draft of the Master Service Agreement!
Frequently Asked Questions
Why is a master service agreement important?

Having an MSA that provides the outline for an continuous business relationship is important because it saves a lot of time from negotiations and helps in building trust between the parties.
What is the difference between a Statement of Work and an MSA?

An MSA focuses on the legal framework of the business relationship. Whereas, the SoW focuses on the specific scope of a project.
An MSA is most commonly used in which industry?

The Master Services Agreement are most commonly used in the IT industry.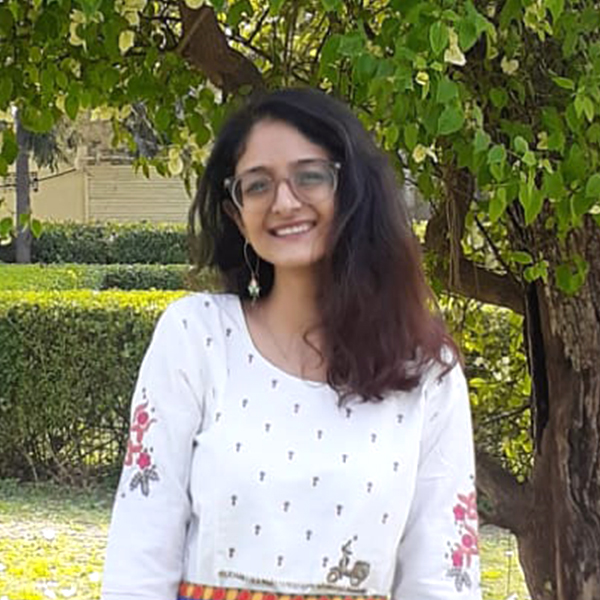 Diksha Shastri
As a writer, Diksha aims to make complex legal subjects easier to comprehend for all. As a Lawyer, she assists startups with their legal and IPR drafting requirements. To understand and further spread awareness about the startup ecosystem is her motto.