Can I use my Home Address as Registered Office Address?
For starters, yes, it is acceptable to use a home address as business address in India. Figuring out a registered office address is one of the first hurdles that entrepreneurs face during the process of company registration in India. Procuring a nice office address to register is always an add-on cost for small businesses.
Many small business owners have home-based businesses. However, when they opt to register their business, they have to look for a principal place of business. It is not cost-effective for small business owners to procure extra costs to register office addresses. It is ideal to use your home address as business address when you are a sole proprietor, or when you have an informal business structure. However, there are many implications to consider when you are opting to go ahead with a formal business structure. Let's take a look at all the pros and cons of using a residential address as registered office address.
Also Read: How to choose the right business structure for your business?
What is a registered office?
A registered office is the official business address or "principal place of business" of a registered business such as a company, Limited Liability partnership, or any other legal entity. The registered address of the office is a part of the public records of business and is displayed on the company master data of the Ministry of Corporate Affairs (MCA).
While incorporating a company or LLP in India, the business owners need to provide a registered office address along with proof such as a utility bill dating back to not less than 2 months.
Can a company or LLP register an office at a home address?
Yes, any address can be an office address. The only point you need to consider is whether the infrastructure is suitable for carrying out a business or not. The best part is, you can even use a rental house address as a business address since you can change your registered office address whenever you want to. However, while considering a residential property on rent, to be used as a business address, you will need to have the written consent of the owner or landlord of that residential address.
Also Read: House Rent Agreements
Here's a fun fact: It is not mandatory to use a registered office address as the only operating business address. A company or other legal entity can have "branch offices' apart from the registered office address.
Most promoters choose the residence as registered office address in order to provide an address which is permanent in nature and to avoid the tedious procedure of change of registered office address after incorporation. Here, the temporary change of place of business is handled wisely until finding the suitable place of the business. Choosing a house address as a business address is a smart decision as residential addresses are more permanent.
Documents required to register home address as business address
The latest copy of any utility bills (eg., electricity bill, water bill, telephone bill, etc.)
Rent Agreement (if applicable);
No Objection Certificate from the owner (if applicable); and
Pros and Cons
Pros of using the home address as a business address:
Saves resources in terms of overhead expenses of procuring a new place of business;
All correspondences and notices of the company will directly reach its owner or director (authorized person);
You are allowed to change registered office address as many times as you want;
By registering branch offices, you can also avoid the tedious process of changing registered office address;
You can also opt for GST and other business registrations on that home address;
Cons of using a residential address as the registered address
Your home address will become accessible to the public;
Once you obtain shop & establishment registration on a home address, your property becomes a commercial property while considering taxation; and
Lastly, It might create credibility and trust issues among consumers and investors.
Conclusion
Starting a business in India today is very easy. There are a lot of opportunities for young and creative entrepreneurs. The ability to use a home address as a business address allows young entrepreneurs to begin their journey easily. Whether the owners want to register the home address as a business address or not is based on the sole discretion of the business owners. If you are confused about which address will be better for your business operations, you can always take consultation from certified experts like legalwiz.in!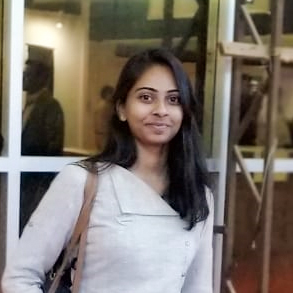 CS Prachi Prajapati
Company Secretary with a forte in content writing! Started as a trainee, she is now leading as a Content Writer and a Product Developer on technical hand of LegalWiz.in. The author finds her prospect to carve out a valuable position in Legal and Secretarial field.