Private Limited Company Registration in Kolkata-Process, Cost, and Documents Required
Kolkata is the capital city of West Bengal and is the epicentre of Trade for eastern India. The city has a high level of connectivity with all the eastern states and is the financial capital of eastern India. Incorporating a new company in Kolkata is a great choice. Read through this article to understand everything that comes with going for company registration in Kolkata
Starting a company in Kolkata
Kolkata has been one of the major metropolitan cities of India since pre-colonial times. It not only houses one of the main ports in India, but it also enjoys high connectivity with all the major cities in India. Additionally, it has also long been a leader when it comes to culture, education, food etc. All big companies tend to have an office in Kolkata, making the infrastructure and culture in the city quite favourable for corporates and new companies. The city has also seen a lot of foreign direct Investment in the last couple of years.
Some businesses that do well in Kolkata are:
IT-related businesses
Hospitality businesses
Food Businesses
E-commerce businesses
Saree Businesses
Handicraft Businesses
Tea businesses
Education-related businesses
Benefits of new company registration
All companies in India are governed by the Companies Act, of 2013. All Indian companies come under the purview of the Ministry of Corporate Affairs (MCA) and have to submit annual statements to the MCA from time to time. There are 2 types of companies: private limited companies and public companies.
Here are some benefits that all companies enjoy, be it private limited companies or public companies.
Company owners are not liable for losses or financial burdens of the company
All companies enjoy a separate legal identity
Companies enjoy high credibility due to a high level of governance
Companies enjoy transferability
Companies have easy legal redressal mechanisms available
What you need to know to start a company in Kolkata
To start a company you have to meet the following requirements:
Firstly, the proposed company must have a minimum of 2 directors. At least one director must be a permanent resident of India.
Secondly, you should either be an organisation or be an individual who is of 18 years of age.
Thirdly, you must have the minimum authorised capital. The minimum authorised capital required to start a company in India is INR One Lakh.
Fourthly, you must have a registered office address in Kolkata that is capable of receiving communications.
Finally, the company must have a minimum of 2 shareholders
Pro Tip: There is no limit on paid-up capital; however, it is advisable to keep the paid-up capital more than the face value of shares of the company.
Company Registration Process in Kolkata
You can easily apply for new company registration in Kolkata online. Additionally, with the help of online legal service providers such as LegalWiz.in you can complete the entire new company registration process within as little as 10-15 days! (Depending on MCA approval)
To register a new company in Kolkata:
Firstly, you have to apply for Digital Signature Certificates (DSC) for all the to-be directors and shareholders.
Secondly, you have to apply for Name Reservation for the new company, you can do this via the RUN service which is available in part A of the SPICe+ form.
Finally, you have to fill Part B of the SPICe+ form for company incorporation with the relevant attachments, such as the Agile Pro form, SPICe+ AoA(Article of Association), SPICe+MoA (Memorandum of Association), etc.
You have to follow the same process for private limited company registration and Public company registration.
Documents required for company registration in Kolkata
To incorporate a new company in Kolkata you need the following documents (applies to private limited company registration as well as public company registration):
For to-be directors of shareholders who are Indian Nationals:
Self-attested copies of their Aadhar cards
Self-attested copies of their PAN cards
Self-Attested Identity proofs (Voter ID, Passport, Driving License)
Self-Attested proof of address (Utility bills or bank account statements)
For to-be directors of shareholders who are Foreign Nationals:
Their passport-size photographs
A copy of their proof of nationality (copy of a passport, etc)
Copies of their address proofs (Driving License, Utility bills or bank account statements)
The abovementioned documents for foreign nationals have to be notarised and apostilled.
Documents for Registered Office
Proof of address (Utility Bill)
Copy of Rent Agreement if the property is on rent
No objection Certificate (NOC) from the owner of the property if the property is on rent
Self-attested copies not older than 2 months
Pro Tip: All the proofs should be recent/updated, they should not be older than 2 months.
Cost of company registration in Kolkata
There are 2 kinds of government company registration fees that you have to pay while starting a new company in Kolkata:
Stamp Duty: You must pay stamp duty on the incorporation document, the MoA and AOA. It is calculated based on the state in which the company is getting registered and the authorised capital of the company.
MCA Form Fees: This fee is calculated on the basis of the company's authorised capital. The minimum fee is INR 820 for a company with an authorised capital of 1,00,000 (minimum capital requirement).
Additionally, name registration via the run service (SPICe+ Part A) also charges a fee of INR 1000. You have to pay all the fees online on the MCA portal (the last step of submitting the SPICe+ form).
Here are LegalWiz's packages for online Company Registration:
Business Package starting from INR. 7,999
All expenses & Government fee
2 Director Identification Numbers (DIN)
2 Class III Digital Signatures
MOA and AOA Drafting
Name approval with SPICe+
PAN and TAN Number with Certificate of Incorporation
The additional cost of INR. 2,000/- per class III DSC in case of more than 2 applicants
Executive Package Starting from INR. 10,999
All inclusions of the Business Package
GST Registration
MSME Registration
INC-20A filing
First Auditor and Bank Account opening Resolutions
Employment Offer Letter, Contract & Employment Appointment Letter
Website and Disclaimer Policy
Premium Package Starting from INR. 36,999
All inclusions of the Business Package
Accounting for up to 250 entries in the entire FY
Annual compliance filing with MCA for a year
ADT-1 filing for the first year
ITR filing for the first year
GST Return filing for 12 months (Upto 100 invoices per month)
DIR-3 KYC for 2 DIN holders
Frequently Asked Questions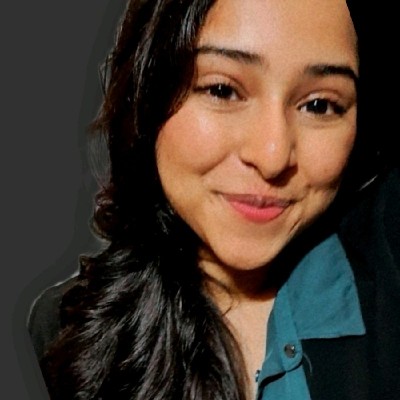 Monjima Ghosh
Monjima is a lawyer and a professional content writer at LegalWiz.in. She has a keen interest in Legal technology & Legal design, and believes that content makes the world go round.