Documents Required for Private Limited Company Registration
The registration process for a private limited company in India is quite simple. Let us quickly jump to the topic so that you can get started with collecting the documents required for company registration. You can collect these necessary documents beforehand to speed up the process.
You will be required to submit a set of documents for individual directors and shareholders as well as the registered office of the private limited company.
Documents required for Directors/Shareholders
First of all, there are a few differences in the documents required in the case of Indian nationals and foreign nationals. The Directors/ Shareholders need to furnish the following documents:
For Indian Nationals
Copy of Aadhaar Card
Submitting copies of Aadhaar Cards of all the directors and shareholders is mandatory as it serves as an important identity. If your Aadhaar Card is linked with your phone number, it becomes easy to generate DSC (Digital Signature Certificate). DSC is required to securely sign all the important documents required for company registration while filing e-forms.
Passport-size photograph
Your photograph is attached with all the important documents for company registration as identity proof. Also, while acquiring a DSC, a photograph is mandatory.
Self-attested copy of PAN of all the directors and shareholders
PAN (Permanent Account number) is an important document and all your documents should match it. Otherwise, the company incorporation process may get stalled midway. It is always advisable to update all the documents required for company registration according to PAN Card. Such as Aadhaar Card, Passport, Voter ID, and Driving License etc. should be updated before submitting for company registration.
Self-Attested copy of Identity Proof
You can provide either of your Voter ID, Passport or Driving License in a self-attested format as proof of your identity.
Self-Attested copy of Address Proof
Along with the identity proof, you also need to provide address proof. You can submit any of the following documents for this purpose: Mobile Bill/ Telephone Bill/ Electricity Bill/ Latest Bank Account Statement (including name, address and the last page of a passbook that shows recent activities). The name in these bills and the PAN must be the same for a smooth verification process. These bills should not be older than 2 months.
For Foreign Nationals
In the case of foreign directors and members, all documents required for company registration should be notarized and apostilled.
Passport
It is mandatory for foreign nationals to provide their passport as nationality proof. It has to be in English. In case your passport is in a foreign language, it must be translated to English before submission.
Passport Size Photograph
You need to submit passport-size photographs, especially for DSC registration.
Address Proof
As a foreign national, you can attach any of the below-mentioned documents as address proof:
Driving License
Residence Card
Bank Statement with the last page of the recent transactions
Utility bill not older than 2 months
Documents related to Registered Office
You also need to submit a set of documents related to the Registered Office that you've chosen for your private limited company. It begins with submitting the business address proof.
Business Address Proof
You can submit either of the Electricity Bill/ Telephone Bill/ Water Bill/ Gas Bill of the registered office as business address proof. The bill should not be older than 2 months at the time of submission for creating the Certificate of Incorporation (COI).
Rented Business Property
In case you are running the business from a rented property, Rent Agreement and No Objection Certificate (NOC) from the owner needs to be submitted to register it as the registered office.
Owned Business Property
Even if it is your own property, NOC is required to submit because the company and owner both share separate legal entities in the business.
This was a list of all the documents required for a Private Limited Company incorporation in India. You must keep in mind that these documents should match with the PAN card of every individual to carry out a hassle-free incorporation process.
Our comprehensive list covers all the documents required for company registration in India. If you have any more concerns read the simplified guide for the company registration process.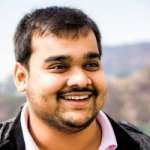 Shrijay Sheth
Shrijay, co-founder of LegalWiz.in, is best known for his business acumen. On this platform, he shares his experiences backed by a strong understanding of digital commerce businesses. His more than a decade-long career includes a contribution to some of the highly successful startups and eCommerce brands across the globe.