DIN application for LLP Partners – Long due restoration enforced
Application for allotment of DIN has been suspended since January, 2018 for registration of new LLP as well as appointment of new Designated Partner in the existing LLP. This suspension was part of amendments and changes in company registration process including Companies (Appointment and Qualification of Directors) Rules, which governs the process and manner of application of Director Identification Number. The announcement said that the suspension was temporary from 26th January to 31st March. The DIN application by proposed directors of the company was subsequently placed within a short span. However, the suspension with respect to LLP partners was extended till the end of April and continued further with the unclear state about the application and matter. Since these 5 months, the allotment of DIN for proposed Designated Partners was not in place, thousands of businesses have been affected along with the business of professionals. The difficulty is not only limited to start a new Limited Liability Partnership but also to appoint a Designated Partner in the existing LLP.
After this long period of suspension and uncertainty, Ministry of Corporate Affairs announces, the application for DIN allotment will be restored for proposed Designated Partners. By enforcing Limited Liability Partnership (Amendment) Rules, 2018, Rule 10 of Limited Liability Partnership Rules, 2009 is amended to effect the restoration of the said application.
The amendment prescribes that "Every individual, who intends to be appointed as a Designated Partner of an existing Limited Liability Partnership, shall make an application electronically in Form DIR – 3 under the Companies (Appointment and Qualification of Directors) Rules, 2014 for obtaining DPIN under the Limited Liability Partnership Act, 2008 and such DIN shall be sufficient for being appointed as Designated Partner under Limited Liability Act, 2008."
An explanation to this amendment follows as below:
The form DIR – 3 will allow only application for DIN allotment by for the individual willing to appointed as Designated Partner of any existing LLP.
To form a new LLP, the proposed Designated Partners cannot make an application for DIN allotment.
The Designated Partners do not require DPIN (Designated Partner Identification Number). The Director Identification Number allotted is sufficient for said purpose.
The amendment is also brought the Companies (Appointment and Qualification of Directors) Rules, 2014 along with LLP Rules for enforcement of said change.
However, the prescribed restoration limits only to allotment application by the individual who has agreed to be appointed as Designated Partner in already incorporated LLP.
The Amendment Rules further says that if the individual holding DIN or DPIN needs to change the particulars, he or she can make the application through e-Form DIR – 6.
Mentioned e-form DIR – 3 and DIR – 6 will be revised on June 15, 2018, to deploy the changes required to implement the amendment.
How the application will change?
The application for DIN allotment now also includes the requirement to mention the DIN of the existing Designated Partner of the LLP along with LLPIN and Name of LLP. This restricts any other person to apply DIN unless agreed by the partners of concerned LLP. Earlier, the allotment application would not associate the LLP with the application, which could bring chances of using DIN for forbidden activities or duplicate DIN. By associating the LLP and its partner with the application, these activities may be prevented and the partners and LLP can be held responsible.
Whether LLP registration is allowed now?
No, as said, the application restoration is only limited to the new Designated Partners of existing Limited Liability Partnership. The new feature of providing LLPIN attracts only such kind of applications. The Ministry of Corporate Affairs has not made any clarification with regards to DIN allotment for partners associated with LLP registration. Hence, the professionals are also in an unclear state to guide the businesses.
The individual holding DIN can anyways register an LLP. However, only one person having DIN does not suffice the requirement of registration. It will require at least two Designated Partners holding DIN. If this condition is fulfilled, the rest of process can be done smoothly. If the LLP is agreed to be formed with more than 2 partners, where other do not have DIN, later can be appointed as normal Partner in the LLP and subsequently as Designated Partner using e-form DIR – 3 after June 15.
Conclusion:
While focusing on ease of doing business, the Government has simplified and reformed company registration process, but hurdle to register an LLP has affected many entrepreneurs and businesses. This step was expected long before as many appointments and changes in partners of existing LLP were affected and put on hold. Although it is late, the LLP can now resume the change in partners that was put on hold. With this step, reforms in LLP registration process are also anticipated in a similar manner to company registration.
About LegalWiz.in:
LegalWiz.in serves consumers at PAN India helping them to setup, manage and protect theirs business. We are one stop solution for all legal guidance for a business. Our services range from Business setup and registration, Intellectual Property Registration and Tax registrations to compliance filings and more.
To register your business as Limited Liability Partnership or carry change in partner, contact with our experts at support@legalwiz.in. For any clarification or guidance with respect to said amendment, feel free to get in touch with our experts.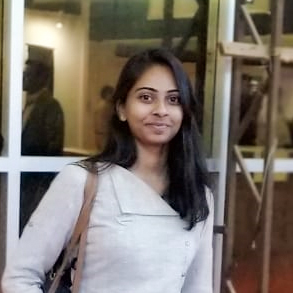 CS Prachi Prajapati
Company Secretary with a forte in content writing! Started as a trainee, she is now leading as a Content Writer and a Product Developer on technical hand of LegalWiz.in. The author finds her prospect to carve out a valuable position in Legal and Secretarial field.