Difference between Partner and Designated Partner in LLP
Limited Liability Partnership is a hybrid business model with the essential characteristics of a partnership firm and the separate legal existence of a private company. LLP registration in India takes place online with the help of certified professionals because of its separate legal existence. Further, in a partnership firm, defining the partner's roles and responsibilities for day-to-day operations is easier. However, in an LLP, there are differences between partner and designated partner. Before you move ahead with starting your business as an LLP, you also need to know the designated partner meaning and how they differ from the other partners in an LLP.
What is Designated Partner?
The Limited Liability Partnersship Act 2008 provides the meaning of designated partner. According to the Act, during the LLP registration process, it is mandatory to have two individuals as the 'Designated Partner' of the LLP. The designated partners are chosen from all the partners to manage the day to day operations of an LLP. The Designated Partner meaning also provides for the requirements you need to fulfill to be a designated partner, which are:
Designated Partner must be an individual; and
At least one of them must be an Indian Resident.
Keynote: These requirements are not limited to just during the registration process, but also must be adhered to at all times as a part of post LLP registration compliance requirements.
Difference between partner and designated partner
Partners are the members of an LLP. Whereas, designated partners need to manage and look over the day to day business operations. There are many differences between the partners and designated partner in LLP such as the meaning, number, qualifications, responsibilities and more. Let's take a look at all points of difference between LLP partner and designated partner in detail:
Responsibility of Partner/ Designated Partner
The Act prescribes a higher note of responsibility on the designated partner of an LLP in India. However, the responsibility of both types of partners must on the basis of LLP Agreement.
The partners of an LLP are only liable to the extent of their contribution as per the agreement. However, designated partners meaning suggests they are not only liable upto their contribution but they are also liable for any penalties, etc. arising from the non compliance of the LLP.
This explains that a Designated Partner is responsible for compliance requirements. This includes filing documents, filing returns, statements, etc. In case of failure to comply with these laws, the designated partner can be held liable for punishments and penalties under the governing laws, personally and severally. This shows how the Designated Partners are more responsible for maintaining the LLP by taking care of the regulatory and other compliance.
Minimum Requirement
According to the Act, minimum 2 designated partners are required to commence business as LLP. However, there is no such minimum requirement for the other partners as per the meaning of desingated partner. Hence, you can proceed with LLP registration even if you only have 2 designated partners anad no other partners.
Manner of Appointment
The manner of appointing both types of partners in LLP is similar. To appoint a partner of designated partner in LLP you need to follow the process as per the LLP Agreement and as prescribed by the MCA.
However, apart from the meaning of designated partner there is one additional requirement for Directors Identification Number (DIN) for the appointment of Designated Partner of an LLP. DIN is a number assigned by MCA to individuals on application made for allotment thereof. During the appointment process of Designated partners, you need to submit the DIN in the MCA e-form.
Also Read: Non compete Agreement in India
Can I change of Designation of Partner after registration of LLP?
Yes, as per the designated parnter meaning, change in the designation of LLP partners is possible post registration. However, any type of change between the partners or designated partners needs to be in accordance with the LLP Agreement. Further, you can also change the LLP Agreement to add or remove the partners through a supplementary deed. Post this change in the agreement, you can proceed with MCA submission.
Conclusion
When you have a clear idea on what is designated partner meaning, it becomes easy to understand the difference between partner and designated partner in LLP. It is very important to understand this thin line of difference to commence a successful LLP in India.
Frequently Asked Questions
Who can be a designated partner in LLP?

Any Individual who is over the age of 18 years and is eligible to enter into contracts can be a designated partner in LLP.
What is the maximum limit of designated partners in LLP?

There is no maximum limit of partners for an LLP. However, minimum 2 designated partners are a must to get registration.
Can a body corporate be partner in LLP?

Yes, a body corporate can be a partner in LLP through its authorised signatories.
Can a company be designated partner of LLP?

Designated partners must be individuals. So, the nominee of the company or body corporate can be the designated partner of an LLP.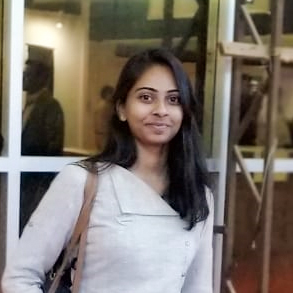 CS Prachi Prajapati
Company Secretary with a forte in content writing! Started as a trainee, she is now leading as a Content Writer and a Product Developer on technical hand of LegalWiz.in. The author finds her prospect to carve out a valuable position in Legal and Secretarial field.