How to compare different CIBIL Score Range?
In India, the primary agency that provides credit reports of every individual is Credit Information Bureau (India) Ltd which is better known as CIBIL. The role of the agency is to provide the financial data connected with the advances, credit cards and other investments of individuals from various banks and financial institutions. The financial data which was collected is then processed and presented in the form of credit reports.
What is CIBIL Score
A CIBIL score is a three-digit number between 300 and 900 generated by the Credit Information Bureau. The CIBIL is generated based on every individual's credit history and determines the creditworthiness of the borrowers. The CIBIL score calculation is done by reviewing the financial records of the past 6 months based on different variables that have its defined weightage.
How the CIBIL Score is generated?
A CIBIL score is calculated based on the following factors:
Track record of past payments: The past debts of the previous 6 months are taken into consideration for calculation. The recent payment history has a more impact on your CIBIL score as compared to past credit history. If borrowers fail to make any payment on time, the credit score will be impacted negatively. On the other hand, if you make all the payments on time, it will lead to a high CIBIL score
Loans: The ratio of loans taken with the total income of the borrowers is also measured to calculate the CIBIL score. If the borrowers have a high loan balance, it will reduce the credit score, and on the other hand, if borrowers have low loan balance, it indicates a positive impact on credit score.
Pay Taxes Timely and Stay Compliant?
File your TDS Returns with Experts @ LegalWiz.in.
Previous settlements and defaults: If there are more instances of write-offs, especially in the recent past it will lead to a low CIBIL score. Also, multiple write-offs will impact the credit score negatively. If you have delayed the payments on loans, it will also result in a low credit score, and the impact is more negative in case of delayed settlements on unsecured loans.
Loan Enquiries: Multiple inquiries about loans indicate that the borrower is hungry for credit, and it may impact the credit score poorly.
Credit Cards: The usage of credit cards also impacts the credit score. If the borrower has a high credit card balance, it indicates poor spending behavior of the borrower and thus leads to poor credit score.
Secured v/s Unsecured Loans: If a borrower has taken multiple unsecured loans, it may lead to a negative score. Also, if there is a record of repayment of loans of secured loans, it will lead to a higher credit score.
CIBIL Score Range
The Cibil score range between 300 and 900 and 900 is considered as the highest CIBIL score. Cibil score required varies for every product from bank to bank. Generally, a Cibil score of 650 or more is regarded as an ideal score by banks and financial institutions.
Plan your finances in advance to keep up the CIBIL score?
Know 5 ways to create an effective personal budget.
Here are different CIBIL Score Ranges.
NA/NH: If the borrowers have not taken any loan or not used the credit cards, then it indicates that they don't have any credit history. Having no credit history means the borrowers will have a score of NA/NH which means it is either "not applicable" or no history". The borrowers can think of taking a credit card for having a credit history and availing a product like a loan for credit in the future.
300-599: A score between the range of 300-599 is considered as a poor CIBIL score. With this credit score, there are more chances of getting a loan application rejected as the borrowers have a high risk of becoming a defaulter. Also, the borrowers who did not pay the loan EMI's and credit card dues in time have a credit score between this range. It means you have been late in paying credit card bills or EMIs for loans. With a CIBIL score in this range, it will be difficult for you to get a loan or a credit card as you are at a high risk of turning into a defaulter.
550 – 649: If you have a score between the range of 550-649, then the chances of getting a loan approved are low. This range is considered a fair range, but only a few lenders would consider providing credit if they have a credit score in this range. The interest charged by the financial institutions may also be comparatively higher with this range. If the borrowers struggle to pay the credit card dues and loan repayments on time, then they may have a CIBIL score in this range.
650 – 749: The credit score between this range is considered as a good score. The financial institutions consider this score as a good indicator of credit behavior and may approve the loan application quickly. However, banks may still charge a high-interest rate on the loans.
750 – 900: The score in this range is considered as an excellent CIBIL score. If the borrowers have paid all the credit card dues and loans on time, they have a credit score between the range of 750-900. The chances of getting a loan approved at best interest rates are higher if the credit score is between this range.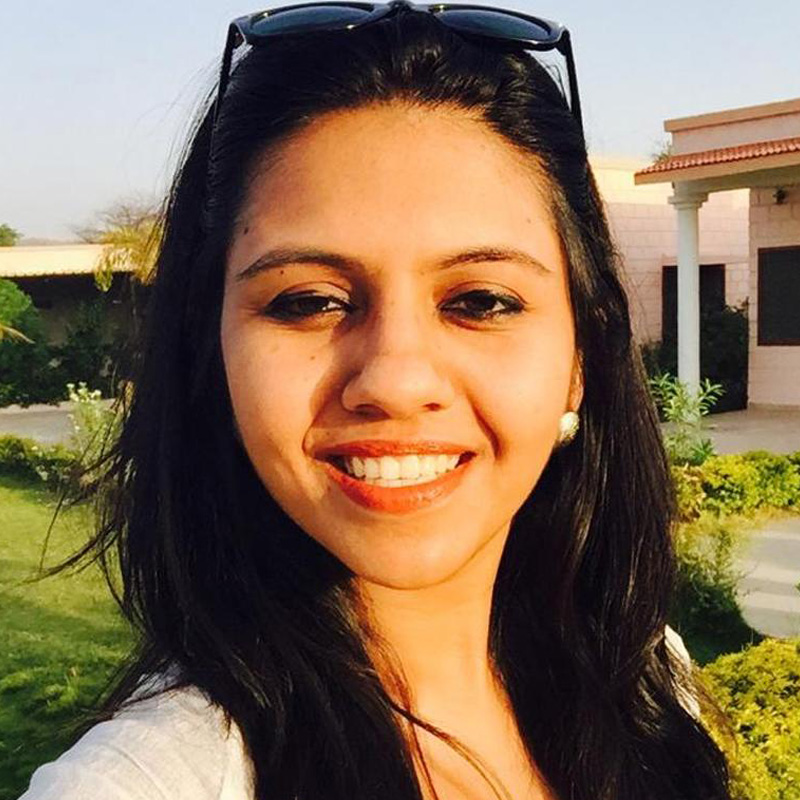 Shreeda Shah
Shreeda Shah is a Chartered Accountant associated with Legalwiz.in as a Business Advisor. She has a good expertise over Direct Taxation and Indirect Taxation compliances.