How to Create Startup India Login?
The Startup India Portal was created to facilitate the online filing of DPIIT recognition and give easy access to the inclusions of the Startup India Scheme. When any entity that falls under the startup India registration eligibility, decides to be a part of the startup ecosystem of India, the first step is to login to startup India portal. This blog focuses on explaining the process of creating a startup India login ID, which enables startups to get DPIIT recognition and access to ancillary benefits/schemes.
STEP 1: Visit the Portal
Visit the Startup India Portal.
STEP 2: Register
Once the website homepage loads successfully, click on "Register" at the upper right corner of the page.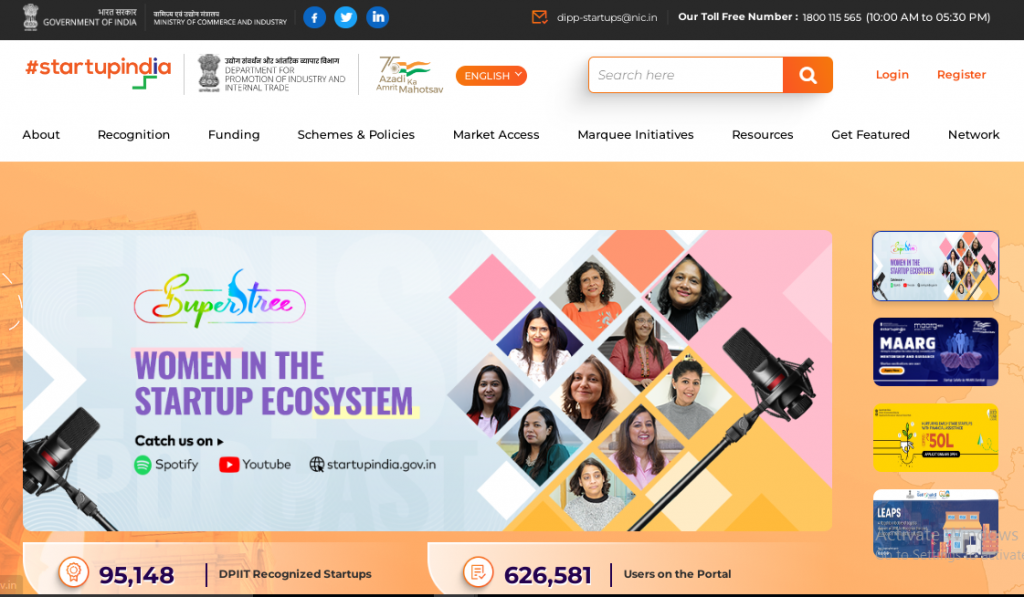 STEP 3: Enter your Details
Once you click on Register, you will be able to see the 'Create an Account' page. This is the most important step of creating start up India login.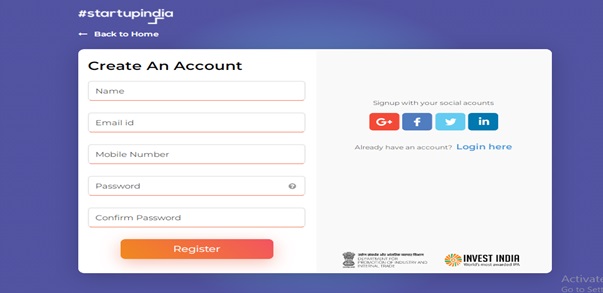 All you need to do is enter relevant details;
Your name;
E-mail ID;
Mobile Number; and
Set a password
Note: the password you choose for your startup India registration login must include the following:
8 to 15 characters;
one uppercase letter;
one lowercase letter;
One numeric digit; and
One special character.
Then click on "Register".
Looking for DPIIT recognition?
Get recognised now!
STEP 4: Enter the OTP
This is the final step in creating a start up India login. Once you click on the register button, the window will reach its verification stage. To create a startup India login, you need to verify using the One Time Password (OTP) shared on the e-mail ID provided by you.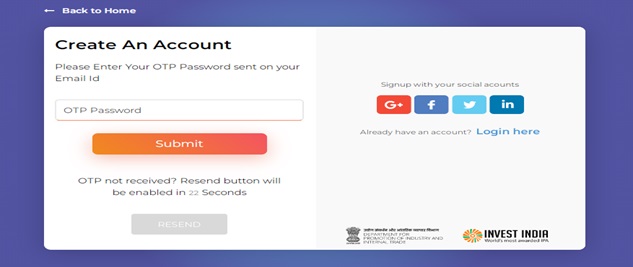 STEP 5: Submit
Once you enter the OTP and click on "Submit". Your will be redirected to the below screen.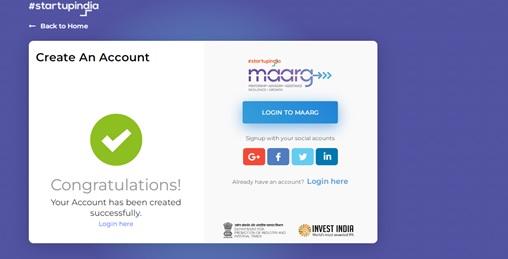 This means that the process of creating your start up India account is complete. You can enter to your startup account by clicking on 'Login Here'.
STEP 6: Login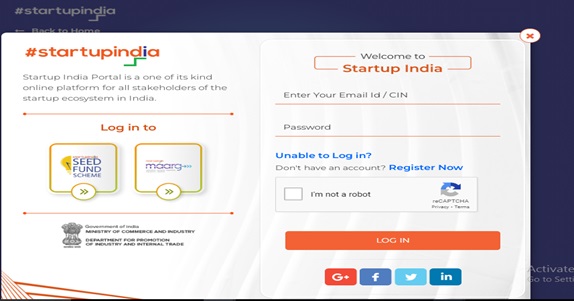 Now, all you need to do is enter the start up India login details and press enter.
Aftermath of startup India login: Set Up Your Profile!
After you successfully enter the startup login details, when you enter the portal for the first time, you will need to enter certain profile details, which will make accessing the portal easier for you.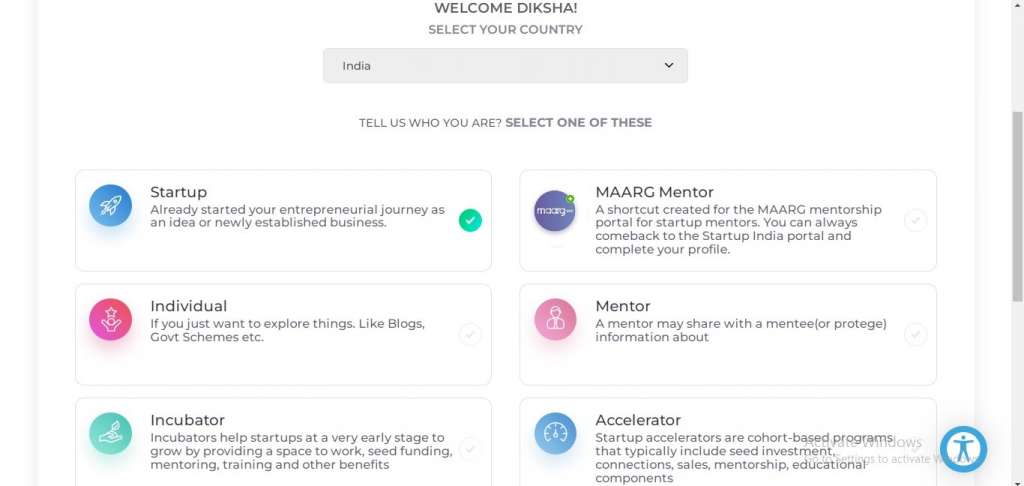 Enter Relevant Details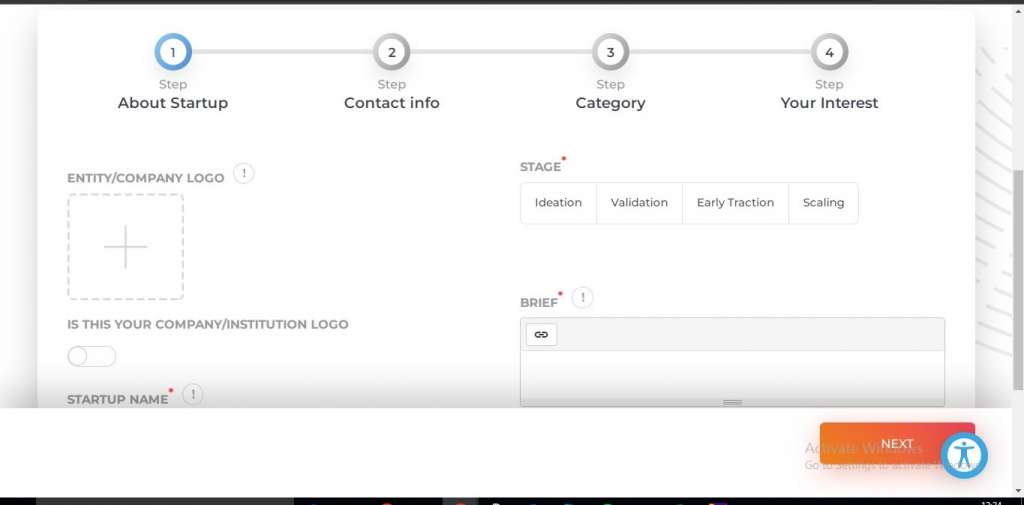 You need to enter accurate details relating to your entity, in order to complete the DPIIT login process with complete profile specifications.
What Next?
After you set your startup profile, you can access all the details available on startup India hub. Further, you can even get your DPIIT recognition, for Tax Exemption under Income Tax Act, to explore different startup programs, to explore other schemes and benefits of startup India scheme, and so on. To get a better idea on the process, do read our blog on Startup India Registration Process under DPIIT.
Frequently Asked Questions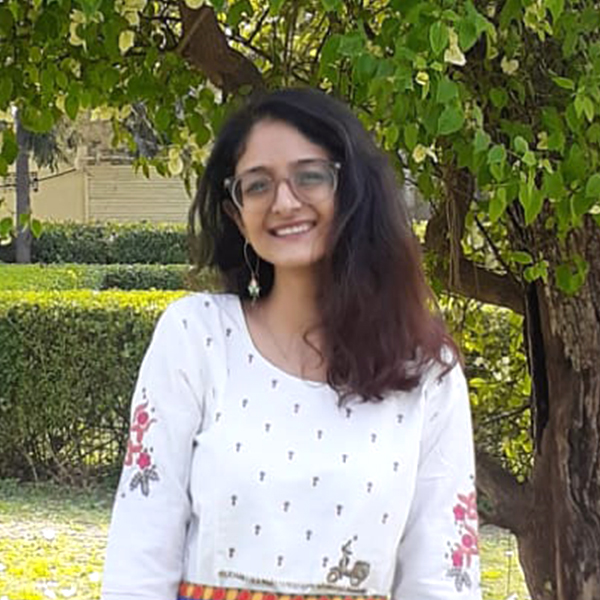 Diksha Shastri
As a writer, Diksha aims to make complex legal subjects easier to comprehend for all. As a Lawyer, she assists startups with their legal and IPR drafting requirements. To understand and further spread awareness about the startup ecosystem is her motto.