MCA proposes Reengineering of Name and DIN allotment process
Ministry of Corporate Affairs has now raised its participation to facilitate the changes in incorporation procedures of the Companies and Limited Liability Partnerships. The changes are more focused on making the processes convenient to stakeholders. Recently MCA has updated stakeholders regarding few proposed changes with regards to incorporation procedure and allied matters.
Application for reservation of Name:
Presently eform INC – 1 is in force for Reservation of Name by proposed company and Change of Name by existing companies. However, MCA is proactively engaged in designing a Front Office service with regards to procedure for reservation of name by companies.
Eform INC – 1 is proposed to be replaced with Web-Form since 26th January, 2018. The change is proposed to seek only absolutely essential information for the concerned application. Stakeholders are also advised to take proactive steps to avoid inconvenience due to proposed changes.
The final notification shall be notified by the Ministry of corporate Affairs on its official portal. You may read the news and updates at http://www.mca.gov.in/.
Application of Director Identification Number:
Ministry of corporate affairs are looking forwards to make fundamental changes with respect to Application of allotment of Director Identification Number to individuals. The proposed changes will highly affect the planning of incorporation and registration of new companies and especially Limited Labiality Partnerships. Changes are proposed by reengineering the process of allotment of DIN in case of Companies as well as Limited Liability Partnership Firms. Stakeholders are requested to kindly take note of following points and plan accordingly. The proposed changes are classified under heads with respect to Companies and Limited Liability Partnership for convenience of the stakeholders.
With respect to Companies:
Eform DIR – 3 is presently used for making application for allotment of Director Identification Number to individuals.
In respect of incorporation of proposed companies, where the proposed first directors do not hold DIN, the application for allotment of DIN will be processed only under SPICe forms provided for application of incorporation of company. In this form, maximum 3 new DINs will be applied. Read more about incorporation of Private Limited Company at – Procedure for Incorporation of a Private Limited Company
In respect of existing companies, for appointment of individual as the director, not holding DIN the application for allotment of DIN is to be made in existing eform DIR – 3 only. The said form shall be filed with MCA by the company in which the individual is proposed to be appointed and not the proposed director. Hence, responsibility for application will lie on the concerned company.
With respect to Limited Liability Partnership:
In order to facilitate above mentioned changes, it is proposed to temporarily suspend the issuance of allotment of new DINs for Designated Partners/Partners of LLPs w.e.f. 26th January 2018 till 31st March 2018. Stakeholders planning to incorporate the Limited Liability Partnership are proposed to take note and plan same accordingly as without reference of DIN; the applications with respect to LLP incorporation might be difficult to process.
Further, where existing Limited Liability Partnership is planning to appoint a Designated Partner in near future, the proposed candidature should make the application of DIN Allotment as soon as possible to facilitate ease of changes in proposed time line.
The declaration made with regards to said changes are not yet notified by formal notification of MCA, however are proposed to be made in near future, we shall keep our stakeholders posted with implementation of changes here. However, the stakeholders are advised and requested to plan commencement of business in form of Private Company or Limited Liability Partnership.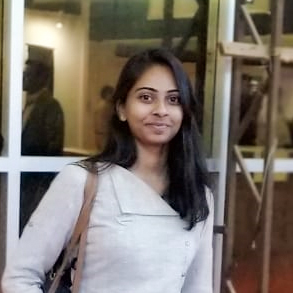 CS Prachi Prajapati
Company Secretary with a forte in content writing! Started as a trainee, she is now leading as a Content Writer and a Product Developer on technical hand of LegalWiz.in. The author finds her prospect to carve out a valuable position in Legal and Secretarial field.