5 Benefits of Copyright Registration
The summer of 2020 helped us all bring out our creative sides. We all spent the lockdown painting, cooking, baking, dancing, and whatnot. Yet, are you aware that all the unique and original works you created then are entitled to copyright protection? Be it a set of lyrics you wrote, a simple musical composition, or even a weird but good recipe you made! All these original creations of mind are your copyright. Copyright exists in all such original works. However, for people that are passionate about protecting their creative works, it is very important to register a copyright in India.
What is copyright registration?
Copyright registration is a legal process that helps the owner/author of a creative artistic work to get a sole, exclusive right over their original and unique creation. Even if the right is inherent, the multiple benefits of copyright are what drive people toward completing the process of copyright registration. There are various types of work in copyright, such as 
Artistic works;
Literary works;
Sound recording;
Musical Works;
Computer Programs;
Dramatic works;
And more.
It is an interesting fact that the fees for copyright registration for each type of work varies.
Advantages of Copyright
Ask an author about their most prized possession, and they will show you a pen and paper. The paper is a reflection of the mind of that author. You realize the importance of copyright registration when something you create is on the verge of being taken away from you. Especially when technology is so easily accessible, someone trying to copy your work is not a new thing. There are many benefits of copyright below, which help original creators in protecting their works:
Legal proof of ownership;
Displays authenticity;
Protection against infringement;
Motivates creativity;
Monetary benefits of copyright
Now, we will focus on each of these copyright benefits in detail:
Legal proof of ownership
It is by far one of the most valuable benefits of copyright. The authorities issue copyright certificate after proper inspection. Hence, the certificate also gives you legal proof of your ownership of the work. This proof of ownership then helps you exercise the following related rights associated with the benefits of copyright:
reproduction of the work in various forms, such as printed publications or sound recordings;
distribution of copies of the work;
public performance of the work;
broadcasting or other communication of the work to the public;
translation of the work into other languages; and
adaptation of the work, such as turning a novel into a screenplay.
These rights can give you 360-degree protection against infringers. For example, JK Rowling, the infamous creator of Harry Potter, opted for such strong copyright protection, that the benefits of copyright have helped her protect her works numerous times. Once, the name 'Hari Puttar' was stopped from being used in a movie, because it was similar to the IP of JK Rowling, 'Harry Potter'.
You can avail this benefit of copyright and enforce your rights too, only if you get copyright registration. However, the only exception to these copyright owner rights is free use and non-voluntary licensing of the works.
Displays Authenticity
'Authenticity' can be proved by government-accredited registrations. One such benefit of copyright registration is that it gives authenticity to your work. It will help your audience distinguish between pirated copies and original works. When simply put, piracy too is a form of theft. The only difference is that piracy is the theft of an intellectual property right. In this day and age, copying from User Generated Content (UGC) online is very easy. This might not affect you much if you are not aiming to generate profits out of your original creative works. However, if you are a film producer, and see a pirated copy of your film available on shady digital platforms within one week of it getting released in the theatre, you will witness the loss it can create.
Protection against infringement
The worst nightmare for an artist is someone trying to mooch off their work. In legal terms, it is known as an infringement. Copyright infringement often amounts to monetary loss to the original owner of the work. Hence, one advantage of copyright registration is that it gives you a legal backup in case your work is infringed by any third party. The following remedies are available as a benefit of copyright registration:
Civil remedies (including damages, injunctions, and orders to return/destroy the infringing copies of works);
Criminal remedies (includes imprisonment and fine); and
Administrative remedies (the ban on import of infringing copies by the Copyright registrar).
Motivates creativity
Creative minds need the motivation to flourish. One of the benefits of copyright registration is that it motivates the owners of original work, to create even more pieces of art. The copyright office issues a public record of the ownership of various original works. Hence, acknowledging the owner's inherent right. Further, when the work has such strong protection, it makes it easier for these authors to focus on their next project.
Monetary benefits of copyright
The rights owner in copyright is also entitled to certain economic benefits. Further, the copyright owner can licence their copyright to a third party in exchange for monetary benefits. Another one of the monetary benefits of copyright includes the fact that curbing piracy can also help the owners of copyright from suffering from loss incurred due to such copies.
Conclusion
Copyright is an inherent right. Yet, each year thousands of creators get copyright registration to protect their works. The above-mentioned advantages of copyright are the reason why people opt for the registration. These points can hardly begin to cover all the benefits of copyright registration. Further, the fact that the registration process is quite simple and the fees for copyright registration are also quite minimal, helps the creators protect their works. Once you submit the application, you can check status of copyright registration easily. LegalWiz.in provides copyright registration services starting from just INR 4699/-. Get registration now and avail all benefits of copyright!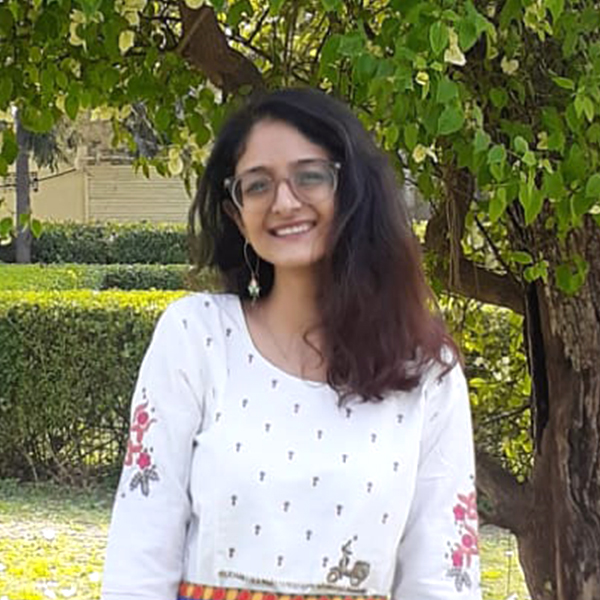 Diksha Shastri
As a writer, Diksha aims to make complex legal subjects easier to comprehend for all. As a Lawyer, she assists startups with their legal and IPR drafting requirements. To understand and further spread awareness about the startup ecosystem is her motto.