Intellectual Property Rights for Social Media Influencers
'Influencer marketing' though a newly coined term has become one of the best ways to generate revenue in all sectors of business. Social Media Influencer is a creator of such unique content that keeps people engaged on various social media platforms, making them come back to them again and again for good quality content. A question frequently asked by digital influencers is whether the content created by them falls under the scope of Intellectual Property Rights or not?
The answer is yes! Just like all creations of the mind, the content created and posted by the influencers on social media is also a creation of the mind and thus falls under the ambit of protection granted under IPR in India.
Types of Intellectual Property Rights applicable to Digital Influencers
1. Copyright
Copyright is one of the most important ways of protecting content on social media. The reason behind this is, the purview of copyright includes all kinds of original literary, artistic, musical, dramatic, cinematographic works, and more. So, be it your original reel, a musical composition, a YouTube video, a painting you posted, or a write up you created as a social media influencer, everything is protected under copyright. Even a tweet is protected under copyright as a literary work!
Copyright subsists in all original works. As soon as you create content that is new and original, it gets protected by copyright.
However, to get legal proof of ownership, it is always recommended to apply for copyright registration.
2. Trademarks
In today's market, a unique brand identity is of utmost importance in all sectors of business. Influencers who generate a heavy revenue stream from marketing online also need to protect their own brand identity. The best possible way to get this done is by registering a Trademark.
Instagram handles, YouTube channels, Usernames on various social media platforms, are all covered under the ambit of Trademarks.
Why should digital influencer opt for Intellectual Property Rights protection?
Unlike offline sectors of business, unique content available on the web is easily and freely accessible to all. This can be considered as both, a boon and a curse for modern creators. Once your work is "trending", it becomes difficult to keep track of how, when, and where your work is being reproduced or re-published. It might seem harmless at first, but we're sure, no one would like others to be generating more income from their original works.
To give you an example, in 2020, @karmanverdi – a Russian Musical Artist, developed a unique way to click pictures in Lockdown and named the series "There are so many ghosts at my spot." The series became a hit as soon as the images were published by him on his Instagram account. However, a few months later, similar series of pictures was used for an advertisement campaign by Indian fashion moguls. Later, when the resemblances became evident to all, the fashion Moguls had to take down the said campaign. But imagine how much profit they must have generated from copying an original idea of an Independent Artist!
In this case, if the Artist had registered his work as Copyright, he would have had the legal proof of ownership. Moreover, he could claim damages from these Moguls for unauthorized usage of his original work.
In this incident, despite the artist not having the protection of Intellectual Property Rights, the copied work was taken down. But remember, it won't always be like that! So, the best way to protect your unique content is by registering them under different types of intellectual property rights.
Other ways in which Intellectual Property Rights are important for your online content
There are many reasons why IP can prove to be extremely beneficial in this era of digitization, such as:
Protect your original content from being plagiarized
Get legal proof of ownership
Protect your work not just in your Country, but worldwide
Create intangible assets
Create your Goodwill in the market
Retain your Unique Brand Identity
Who holds the rights for IPs created for the purpose of Influencer Marketing?
Social media influencers enter into contracts with various brands to promote their products by way of creating original content for such brands. The right to such content usually depends on the agreement entered into by the influencer and the brand they are promoting. If specifically mentioned in the agreement, the brand/ business shall hold the right to all types of content created for marketing. If there is no such clause in the agreement, the original creator, i.e., the Influencer holds the right to their content. That's one of the reasons why you'll need a professional to draft a service level agreement.
How can LegalWiz.in help you if you're a rising Social Media Influencer/ Content Creator?
We have served over 6000 businesses in establishing and safeguarding their unique businesses. We understand the importance and difficulty of creating and then retaining a unique brand identity. Expert attorneys at LegalWiz.in will help you in every step of registering your Intellectual property. Ready to get started? Connect with us!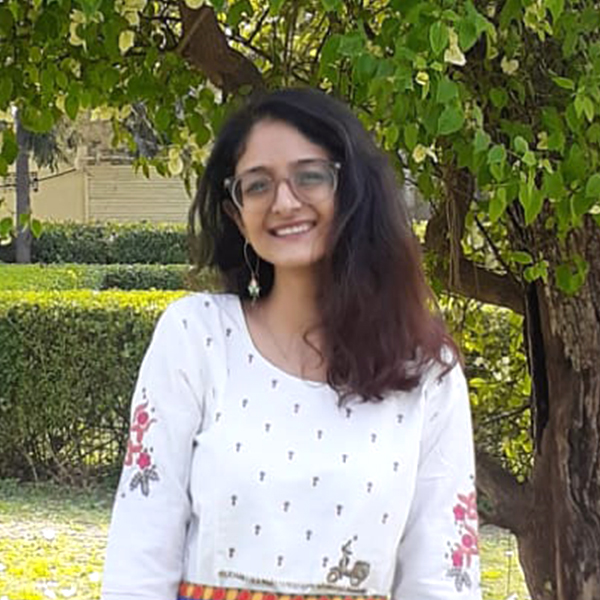 Diksha Shastri
As a writer, Diksha aims to make complex legal subjects easier to comprehend for all. As a Lawyer, she assists startups with their legal and IPR drafting requirements. To understand and further spread awareness about the startup ecosystem is her motto.