Accounting for Startups: Why your business needs bookkeeping services?
A startup is an organization that is under control of one or more entrepreneurs and aims at bringing a new product or service to the market. In most cases, founders fund initially for setting up a startup. They invest a substantial amount of time and money in research. Mostly, young entrepreneurs are involved in the process. So, since the startups don't have a strong background at the initial stage of operations, bookkeeping becomes important for them.
Bookkeeping is the process of recording financial transactions of a business on a daily basis that include sales, purchase, receipts, payments. It is a part of accounting that records financial affairs of the business in the form of journal entries. It is basically a means of entering data into the accounting system. Therefore, accurate and complete bookkeeping becomes a major source of information for any kind of organization including startups. However, many times it is seen that startups do not consider Accounting & Bookkeeping services an important task in the initial stage of operations and in order to avoid extra cost, they ignore the concept of bookkeeping.
Here are some of the important reasons why book-keeping is important for startups:
1. Organized accounts
An organized record of financial transactions undertaken by startups plays an important role in tracking their income and expenses and it can be achieved only by bookkeeping.
2. Timely preparation of financial results
With bookkeeping, it becomes easy to prepare the financial statements (Balance sheet, Profit and Loss Account, Cash flow and Fund flow statements).
Also Read: Budget 2020 – Know key amendments to plan your finances
3. Better overview of the business
Bookkeeping provides an overview of the business from time to time and therefore, helps startups to analyze their current situation.
4. Future budget planning and action
Bookkeeping is about the preparation of organized accounts, which in-turn helps the startups to plan their future budget. When proper accounts are maintained for each and every period, financial transactions become transparent. All the money earned or spent becomes clear. startups prepare an action plan for spending their money accordingly.
5. Analysis and better decision making
When startups opt for bookkeeping services, they do it to analyze the financial data like income, expenses, profit margin, sales, purchase, vendors details, taxes, etc. They analyze this data and make decisions that are profitable for them. They can respond quickly as per market demand if they know their financial position.
6. Better tracking of growth
For startups, it's very important to track their growth as they are in their initial stage of operations and they are investing a substantial amount of time and money. So, bookkeeping provides them detail with regard to profit and growth. A business can only grow if you analyze the growth by tracking the financial records, which can be only provided by the accurate bookkeeping.
Need bookkeeping for your startup?
Connect experts at LegalWiz.in to get started.
7. Better Financial Management
Bookkeeping provides better answers to the questions like where the organization spends money, to whom it pays, outstanding dues, outstanding payments, etc. Hence, it helps the startups to manage their finances properly.
8. Tax planning
Every organization is required to pay taxes in the form of income tax and indirect taxes like GST. They are required to file Income tax returns and GST returns as on due dates. For this, they need detailed and accurate information on exact profit, sales, purchase, etc. Here, startups get the information from the accounts maintained and in this way, bookkeeping helps in the computation of both the forms of taxes. Also, the books of accounts maintained help in a detailed analysis of the financial transactions, which can be used for tax planning.
9. Organization's Goals planning
To meet the short- term and long- term goals, startups need to focus on their strategies and track their results. This is only possible if bookkeeping is done.
10. A proper audit of accounts
During the audit of books of accounts, bookkeeping becomes important because it provides clear and periodical data to the auditor. Also, the questions raised by the auditor can be properly answered if the auditee maintains proper books of accounts. This saves the auditee from any unfavourable remark in the audit report.
Also Read: Is an audit a mandatory requirement for your business?
11. Legal requirement
When the law requires maintenance of the books of accounts for a business, it becomes necessary for the startups to opt bookkeeping services.
12. No headache for the business owners
When startups opt for good bookkeeping services, they can focus on their strategies and goals rather than focusing on the maintenance of books of accounts. Their work gets reduced to verifying the details of financial transactions recorded and analyzing the results.
13. Better reporting to the users of accounts (i.e., Stakeholders)
Stakeholders include shareholders, creditors, debtors, etc.. They may want to know the financial position of the startup from time to time. Both the external and internal users want complete and accurate information. Bookkeeping makes ready-made accounts available to them.
14. Better assurance to Banks
When proper accounts are maintained, it becomes easier for the startups to apply for loans from banks or financial institutions as they can rely on the books of accounts prepared and can assure re-payment within the time prescribed.
Conclusion
Timely bookkeeping is key for keeping a track of the financial performance of the organization. It enables the management to make informed decisions knowing how the organization is performing and what corrective actions are required. So, startups should not overlook the importance of bookkeeping as it is a measure of business performance in terms of money and not a burden.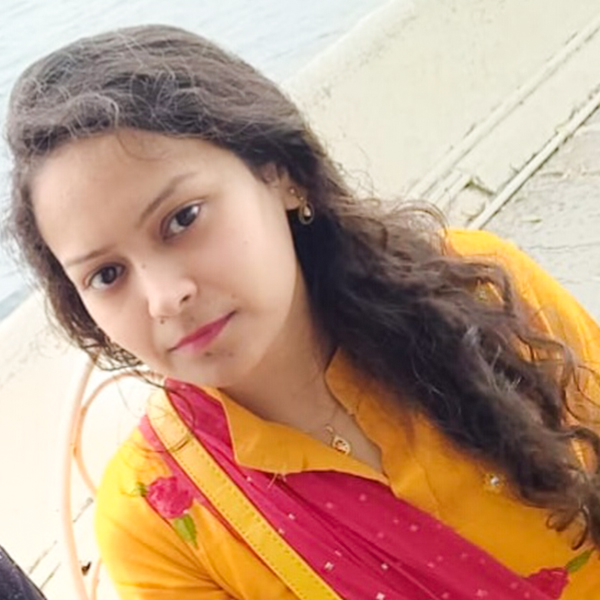 CA Saba Naaz
CA in practice, Partner at S. Saraf & Associates, Gurugram, also a blogger at indiantaxhub.blogspot.com. I am passionate about sharing knowledge by writing articles for students and professionals both. I deal in income tax, GST, corporate compliances, audit and accountancy.