Difference between TM (™) and R (®) symbol in trademark
Trademark is a symbol (an intellectual property) that helps users identify your brand/business. Business owners often use trademarks to identify the goods and services provided by them in the marketplace. There are various categories of trademarks: a word, sound, logo, slogan, design, emblem, shape, letters, etc. Most often, you see the symbols ™ and ® with the brand name. Therefore, it gets crucial to understand the difference between TM (™) and R(®) symbols as it can help choose the right one to market your brand identity. There are no limitations on the placement of the ® symbol once you complete the trademark registration in India.
What does the TM (™) symbol mean?
A TM (™) sign denotes an unregistered trademark, which is a symbol often used to advertise or brand products when they have applied for trademark registration. Companies may use the trademark superscript, ™, after text, pictures, or other content they claim as their own but have not been formally registered with a regulatory authority. Occasionally, businesses will use ™ to indicate their first usage or that they have applied for registration. From a business perspective, it suggests that an individual selling a particular product or service believes that its identity is unique.
What does the R (®) symbol mean?
The R (®) symbol on a product indicates that it is a registered trademark. This means that the logo enjoys legal protection as per the Trademarks Act, 1999. Trademark registrations carry a validity of ten years with a possibility for an extension by following the renewal process. If a person or business utilizes the registered name, logo, or symbol without the owner's prior consent, they may be prosecuted for trademark infringement.
Following are the key differences between TM (™) and R (®)
For a layman, the ® symbol and the ™ symbol are replaceable. But that is not true. Symbols ™ and ® convey distinct meanings.
Usage
One can use the ® symbol after successful registration of the trademark of the business.
On the other hand, when the specific product or the service has a trademark pending in registration, it can use the ™ symbol. In such case the ® symbol cannot be used for such occasions as the mark is yet to be approved.
Legalities Involved
The ™ trademark symbol has no legal advantage or backing.
The ® mark is legally protected and punishable in case of copied by someone else.
Branding Purpose
The ™ symbol is usually a preference for the brand identity of the specific company, association, or individual while waiting for the process to conclude.
Using ® symbol to market your product or service will give you the confidence to use your IP for building solid brand equity.
Need help with Trademark?
FAQs to Understand Difference Between TM and R Symbols
Common Mistakes
The first step in the trademark registration process is to have a unique trademark for your service or product. Selecting the distinctive trademark will consume your time. Still, while applying for the trademark registration, if your trademark is identical to others, the chances of your application rejection will be higher, and you will have to change the name later. Hence, to avoid this, a trademark search has to be conducted. Many people try to use unique names that display the product or service as their trademark; One should never deploy such attempts to avoid future legal entanglement. Besides when you have a clear idea on how to register a brand name in India, it becomes easy to understand all its implications.
Conclusion
There is a huge difference between the TM and R symbol. Trademarks can be registered or unregistered, but it is crucial to register them for the great success of the business.
Easily register a trademark through LegalWiz.in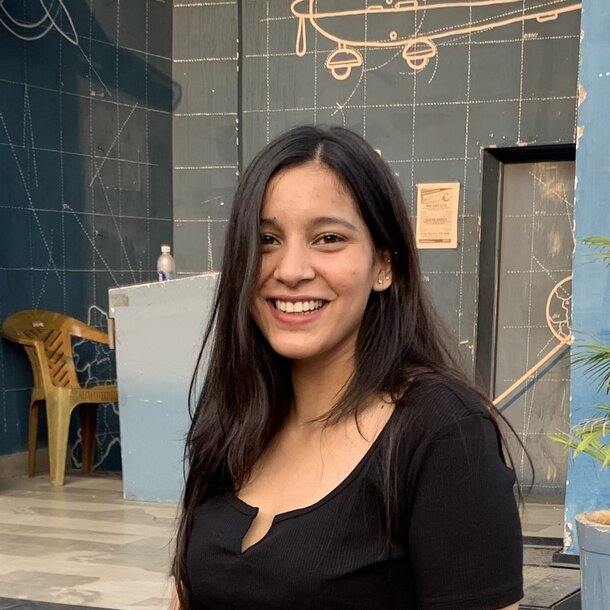 Akansha Tripathi
Akansha is a 3rd-year B.A. L.L.B (H) student, pursuing her summer internship at LegalWiz.in with an aim to make an impactful career in the filed of business compliance and corporate law. The subject of law fascinates her extensively.