How to create a cancellation policy for your company?
In all aspects of life, change is the only constant. This is applicable even in the business ecosystem. As a business owner, you need to deal with the constantly changing customer needs, market trends, and unexpected challenges. Situations like these are likely to derail you from your business plans. Having effective policies in place help a lot in protecting the business from ever changing needs. These policies include cancellation policy, refund policy, terms of service and more. If you are a service provider, having an effective cancellation policy is an important aspect of your business. Today, you can get your company cancellation policy template from any certified online legal drafting services provider. However, it is important for you as a business owner to have a clear understanding of the concept of cancellation policies. Through this blog, we will delve into understanding the cancellation policy's meaning, its need and important aspects. 
What is a cancellation Policy?
A cancellation policy is a legal document or a contract between a business owner, usually a service provider and its client. The cancellation policy is an agreement that covers all the terms of cancellation of a business or consultancy appointment. It is important for all types of online stores, medical practitioners, consultancy service providers, appointment based businesses such as spa and salon etc. An ideal cancellation policy covers the following scenarios:
When the customer/client cancels;
When the business owner cancels; or
Cancellation of appointment/order due to emergencies/unforeseeable events.
Having these different scenarios covered will help the business owner in mitigating the risk of unnecessary liabilities or losses. It is no secret that constant cancellations, or cancellations without any valid reasons are definitely harmful for a business. So, it is important for business owners to have a stringent cancellation policy in place, which can help in protecting their interests.
Why is a cancellation policy important?
Cancellations without appropriate reasons can lead to a lot of problems for a business. Having a stringent and effective cancellation policy template is important to protect the online business from varied losses. The reasons below are examples how a cancellation policy can help you as a business owner:
Revenue Protection
Having a cancellation policy with a specified time line can help in avoiding last minute cancellation from your clients. This gives you time to look for other potential clients during that time. As a result, protecting your revenue stream from being affected by an impromptu cancellation.
Operational Disruption
Besides, when an appointment is booked, the service provider is bound to make certain operational decisions to make the transaction pleasant for the client. For example, an Advocate is bound to carry out some basic research on the matter that their client has booked an appointment for. An effective cancellation policy template will help the business owner from such operational disruptions.
Unpredictable Demand
If you do not have a cancellation policy, chances are the customers will wait till the last moment to cancel their bookings with you. This not only affects your business operations, but it also causes unpredictability in your business. It disallows you from having a fixed schedule or calendar.
Maintaining Client Relations
A cancellation policy that is considerate of the client needs is bound to build trust. The reason for this is that they are already aware of the cancellation charges, or other conditions they need to fulfill prior to making cancellations. 
Key inclusions of a cancellation policy
An ideal cancellation policy is based on the industry specific needs. However, there are certain things that you need to keep in mind, no matter which industry you belong to:
Cancellation Window
All effective cancellation policies state the window during which a free cancellation is available. The exact time frame can depend on the specific needs of your business. However, the most common window is a 48 hour or 24 hour window.
Fees
If you are going to charge a certain amount for cancellation, then you need to mention it as your cancellation fees in the policy.
Refund Policy
If the client has paid for the service in advance, and then they opt for a free cancellation or cancellation after deduction of the cancellation charges, you will also have to define the process you follow to facilitate the refund of money. If you have a separate refund and return policy, you can link it to the cancellation policy and make it more accessible to your customers.
No Show Policy
Many times people don't cancel but end up not showing up to their appointments. This section of your policy deals with how your business handles 'no shows'. 
Cancellation from the Business Owner
Here, you need to mention the circumstances under which you will cancel an appointment. 
Also read: Terms and Conditions
Unexpected emergencies 
An effective cancellation policy template also covers the way things will move ahead in case any unexpected events hamper the appointments and bookings. 
Keynote: The most important aspect of a cancellation policy is how you display it. Your cancellation policy must be clear, precise, and be easily accessible on your website or booking platforms.
Applicability of Cancellation Policy
There are multiple service based industries that can benefit from having a stringent cancellation template in place. Let's take a brief look: 
Hospitality and Accommodation
Whether you run a vacation rental, a hotel, motel or a bed & breakfast, having a cancellation policy for your hospitality business will help you manage your reservations in a better manner.
For example, AirBnB is an online marketplace that allows hosts and clients to connect. It has set up a varied options of cancellation policies to facilitate the services. There's a strict policy template that states when 100% refund is only applicable if cancellation is made within 48 hours of booking. However, there is also a flexible policy which allows guests to cancel even under 24 hours of their stay dates. 
Travel and Transportation
The travel and transportation industry usually has the most stringent cancellation policies. Whether you're running an airlines, cruise lines, or you're a tours operator, you need to have a company policy template to build client relationships and also get the most effective use of your seat availability. 
For example, the Indian Railways policy states that full refund is permissible in case the ticket is cancelled within three days of the scheduled departure of the train. 
Also Read: Website Disclaimer Policy
Restaurants and Dining
Fine-Dining Restaurants, food catering businesses, etc. are usually pre-booked from months ahead. Implementing company cancellation policy template for such stakeholders help in managing the table availability, no shows, etc. in a better manner. This will help in avoiding revenue loss also. 
E-commerce Industry
Even though having a cancellation policy is more important for online and offline service providers, if you are running an ecommerce website, then it is also an important part of e-policies for online business. Whether you're an online store or a subscription based service provider, the cancellation policy will help your clients in figuring out how they can make changes to their orders or how they can cancel their orders/subscriptions.
Healthcare and Wellness
Doctors, especially the high end specialists tend to have busy calendars. Hence, it is very important to have a cancellation policy to manage appointment scheduling. Apart from this, today, there are other holistic wellness centers, fitness centers, etc. that may use cancellation policies to manage their classes, sessions and the no shows on appointments. 
Events and Entertainment
Organizers for concerts, TV shows, etc. need to take care of a lot of aspects and short notice cancellations can prove to be harmful. Even event planners can use cancellation template for various types of events such as weddings, company conferences, etc. 
Professional Services
Professionals like Lawyers, Law Firms, Accountants, etc. earn their revenues through appointments. Hence, to maintain appointments in a fair manner, they usually implement strict cancellation policies. 
Conclusion
In conclusion, it is safe to state that a cancellation policy is integral for offline as well as online businesses. With that said, it is most commonly used in services sectors, where the business can face loss of revenue by no-shows, etc. Besides, from the above examples it is quite clear that cancellation policy template can help different service providers in protecting varied interests. If you are looking for a policy template that helps build customer relationships – LegalWiz.in experts are just one click away!
Frequently Asked Questions
What is the difference between a cancellation and return policy?

A return and refund policy is usually used with regards to goods being sold online. However, a cancellation policy is more appropriate for your website when you are an online service provider.
Is it important to have a cancellation fee in the cancellation policy?

Yes, a cancellation fee can act as a shield of protection for business owners that provide online or offline services through prior reservation and bookings! It will protect your from loss of revenue.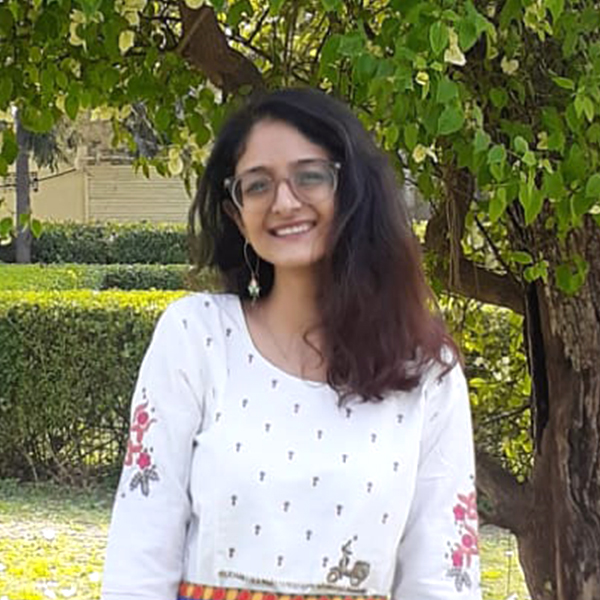 Diksha Shastri
As a writer, Diksha aims to make complex legal subjects easier to comprehend for all. As a Lawyer, she assists startups with their legal and IPR drafting requirements. To understand and further spread awareness about the startup ecosystem is her motto.