How to write a return and refund policy for your website?
The digital space of e-commerce is ever-evolving. However, the most important aspect of the success of any online business is the trust factor. One of the most important policies that will also help you retain your online target audience is your return and refund policy. At a glance, you may think that it is not as vital, since people hardly take the time out to read it. However, the return and refund policy template plays a very important role in limiting the liability of an online business. Hence, it is important to take careful consideration in selecting the appropriate online legal drafting services provider to draft the most effective return policy for your business. 
An effective refund and return policy is not merely a legal formality. It also acts as a catalyst through which your website users can understand your commitment to creating a platform where transparency is maintained. Having the return policy appropriately for your online store also happens to prove that your brand is customer-centric. Through this blog, we will help you understand how to write a refund and return policy that not only satisfies the legal requirements but also helps in building long-lasting client relationships.
What is a return and refund policy?
A return and refund policy is an integral part of the e-policies for online business models today. It sets out the tone for all refund and return-related requests. This policy is more important for online stores because it deals with the issues of the clients who have already made purchases from your portal. Hence, if you aim to create a customer-centric and friendly brand, it is very important to define the appropriate return policy.
In simple terms, a return and refund policy is a set of guidelines or rules established by the owners of an online business. It provides the terms and conditions under which a customer can return the products/services they purchase from your online stores. Besides, it also sets out the rules for refund of payment and exchange of products.
Components of a Return and Refund Policy Template
There are certain aspects to a return policy that are unique to each business, based on its needs. However, the list below provides the most basic components necessary to write an effective return and refund policy template. Let's look at these components:
Timeline
Even in offline stores, there is a fixed timeline within which you can opt for a return request post-purchase. This is equally important for an online retail store as well. The time window is dependent on your discretion. The general time frame for return requests is 7 to 30 days.
Quick- Note: Amazon.in has a different timeline for return requests based on the type and durability of the products. For example, Kitchen Appliances, Toys, etc. are open for a 10-day return window. Whereas, Digital Cameras, Camera Lenses, etc. are open for 7 days. There are also certain items such as candles, pet food, etc. which are titled as 'non-returnable'. 
Conditions for return
In this part of the return policy, you need to provide a list of conditions which need to be met to initiate a return process. This can include the condition of the product, non-usage of the product, requirement of packaging material, tags, bill, etc.
 Mode of Refund
The return happens either in turn of an exchange or a refund. So, the policy must also provide the mode of refund, which can be either in the form of store credit, refund to original payment method, or exchange of products.
Process of Return
This part of your return policy is most important for the customers. It is the part which shows the customers the steps that they need to follow to initiate a refund and return process with your business. For example, how they can contact customer service if they need to click pictures of the product to show defects, and how they can ship the product back to the seller.
Return Costs
Since the aim of an online return and refund policy is to create transparency in the process, it is important to disclose which party is responsible for bearing the costs of return shipping, restocking, etc.
Exceptions or "no return and refund"
Many online sellers are dealing with perishable products with comparatively less shelf life. Hence, the return and refund policy must also include the list of products which are not returnable or fall under the 'no return and refund' category.
Customer Responsibilities 
Indulging in return requests is a big deal for an online retail store. It not only imposes a duty on the business but also creates a sense of responsibility on the customers to not indulge in requests for personal gains or fraudulent purposes. Hence, the return and refund policy needs to cover the duties of the client.
Also Read: Terms of Service
Processing Time and Point of Contact
An ideal return policy must give a tentative timeline for the processing of each return and refund request they receive. This provides a sense of security to the customers and allows them to get an idea of the entire process subtly. Besides, it is also important that the customers feel that they can easily contact your online store in case of any queries. Hence, providing them with an established point of contact also helps a lot in building their trust.
Importance of Return and Refund Policy
The importance and need for an effective return and refund policy can be explained best through an example. Let's understand it through an example of an e-commerce tech store named Gadgetgalaxy.com.
Example of Return and Refund Policy for GadgetGalaxy.com
GadgetGalaxy is an online store, owned by Leonard. He sells all types of electronic gadgets, ranging from smartphones, mobile accessories, Television and radio sets, Gaming setups, etc. 
One fine day, Penny is looking to buy the latest high-end smartphone through authorized online dealers and finally purchases it from Leonard's online store, GadgetGalaxy.com.
Unfortunately for her, shortly after the smartphone was delivered, she started facing technical problems with the camera quality and battery lifeline. Aggrieved by this, Penny decided to return the product to GadgetGalaxy.com and get a refund. Luckily, the return policy was easily visible on the site. Thus, she easily followed the steps in the return and refund policy to start the process. Besides, the customer support team was also quite helpful to Penny. They initiated the refund request, which was completed within the timeline of 7-10 working days as stated by them. 
Here, even though Penny returned the product, she continued using GadgetGalaxy.com for future purchases because of the transparency they promoted. Let's see how Leonard was able to gain Penny's trust through the return and refund policy: 
Penny could easily locate the policy on the website;
The customer support was prompt in responding to all her queries;
The transparency of the return and refund policy built trust, i.e.., the tentative timelines, etc;
The promptness of the business owner and his team ensures that they are compliant with the laws applicable to them; and
The effectiveness of the return and refund policy helped mitigate the risk of legal disputes over the quality of the product between the buyer and seller. 
Also Read: Website Disclaimer
Conclusion 
Whether you are an online retailer, subscription services provider, or even an online marketplace, it is equally important to have an effective return and refund policy in place. There are many templates available online. Yet, it is always suggested by professionals to keep such policies unique and distinctive, so you can earn the attention and trust of your consumers. You can get your specifically curated refund and return policy even from the comfort of your home!
Frequently Asked Questions
Is no return and refund policy legally valid in India?

Yes, it is valid to have a no-return and refund policy in India. This decision to provide returns and refunds is completely based on the discretion of the business owners. Besides, there are certain products and services which cannot be returned to the sellers post-purchase.
Why is a return policy important?

A return policy is important for online stores because it helps in setting the guidelines for the process of return and also increases the faith of the consumers in your business.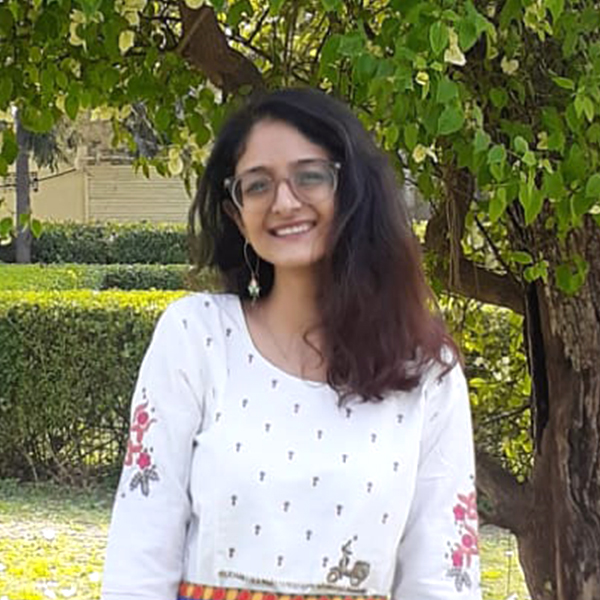 Diksha Shastri
As a writer, Diksha aims to make complex legal subjects easier to comprehend for all. As a Lawyer, she assists startups with their legal and IPR drafting requirements. To understand and further spread awareness about the startup ecosystem is her motto.