How to obtain SEBI Approval for Company Registration?
Certain businesses are regulated by special authorities based on their activities. For an instance, the business entities dealing with any kind of financial securities requires approval from Securities and Exchange Board of India (SEBI) whereas to setup a NBFC, prior approval of RBI is required. Here, we are dealing with which business activity requires prior approval of SEBI and how to obtain it.
SEBI is a body regulating the intermediaries associated with the securities market. Therefore, any person or entity performing such activities requires prior approval of SEBI to start a business. This includes stock brokers, sub brokers, investment advisors, merchant bankers, RTA, mutual fund, venture capital fund, portfolio managers, asset management companies, etc. Let's know at what stage you require this approval for company registration.
Prior to filing application for online company registration, one must reserve a company name by application in form called RUN. The applicants and Registrar of Companies (ROC) are required to abide by the guidelines for availability of the name. If the proposed company name includes words such as Stock Exchange, Venture Capital, Asset Management, Mutual Fund, etc., then these entities are required to obtain approval in the proposed name of the company from SEBI and attach the same with the application for company name reservation. The said approval should also accompany the application for incorporation.
How to Register a Company with SEBI?
SEBI has prescribed difference rules or regulations and eligibility criteria for different kind of entities based on its activity. First, based on the activity, we need to find the applicable compliance and the exact process of obtaining approval. Here, we have generalised the process for obtaining prior approval from SEBI. After ensuring that the applicant fulfils the eligibility criteria, the applicant may make an application for NOC.
SEBI has launched the digital platform to ease the process of application for registration or renewal. First, the applicant is required to register itself on this platform for intermediaries (https://siportal.sebi.gov.in).
Application filing
The applicant must furnish complete application in the prescribed form along with supporting documents to obtain the No Objection Certificate (NOC) from SEBI.
At this stage the applicant is advised to go through the SEBI Regulation for their respective business activity which will help accelerate the process.
The applicant has to fill a form which requires details such as company name, organisation structure, business plan, capital structure, place of incorporation and other details based on the activity.
In the covering letter, the applicant is supposed to mention whether they are registering with SEBI for the first time or are already registered with SEBI for any of the intermediary activity.
A duly filed application form is filed online by payment of prescribed application fee on the digital platform itself. The application fee is not refundable even in case of rejection.
SEBI will respond to the application made within 25-30 working days (depending on business activity) in form of reply.
On-site due diligence
In some cases, SEBI may conduct inspection of the businesses to check the infrastructure for client servicing and complaint handling. Mostly the due diligence is conducted for Mutual Funds or Credit Rating Agency.
Grant of certificate
SEBI considers grant of certificate by taking into account the requirements specified in respective Regulations.
On thoroughly verifying whether the applicant complies with the requirements, SEBI approves the application and informs the applicant on grant of certificate, receipt of payment of registration fees subject to terms and conditions as the Board may deem fit.
On receipt of approval from SEBI, the applicant must make the payment of registration fees by way of draft in favour of "The Securities and Exchange Board of India" payable at Mumbai. Registration fees stands different for corporate and individuals, they are high for corporate.
Once the receipt of payment is acknowledged, SEBI grants the No Objection Certificate.
Post registration compliances
Once registered the entity must observe the requirements as specified by SEBI on timely basis.
The entity must keep the track of SEBI website for any updates, circulars or guidelines with respect to their particular business activity.
Also, the entity must acknowledge SEBI whenever there is any change in the details furnished.
Once the entity is registered with SEBI, they can proceed with other steps of online company registration and start their business. If the entity fails to register with SEBI then it may so happen that Ministry of Corporate Affairs (MCA) may not consider the application for company registration. Thus, registration with SEBI stands mandatory for businesses dealing with any kind financial securities, mutual funds, venture capital or other financial asset management activities.
About LegalWiz.in:
LegalWiz.in is the online portal catering the needs of the consumers such as registering a company, trademark registration, government registrations and filings and other legal compliances.
Our team of experts will guide you through the process of company registration and set up your business. To get personalized service write us on support@legalwiz.in and we will get back to you.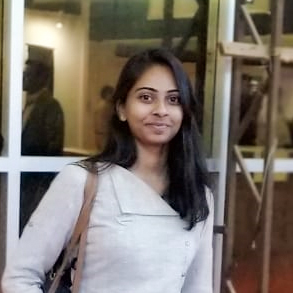 CS Prachi Prajapati
Company Secretary with a forte in content writing! Started as a trainee, she is now leading as a Content Writer and a Product Developer on technical hand of LegalWiz.in. The author finds her prospect to carve out a valuable position in Legal and Secretarial field.