Understanding differences between business structures w.r.t raising fund
Deciding a Business structure is important to when you consider the raising funds later on. Every business needs capital to function smoothly. The need for capital depends on the nature of the business. Initially, the promoters invest money in their business but gradually it demands more capital. The need for raising funds arises with the growth of the business. Hence one must start with a business structure which is suitable for raising funds.
External funds can be raised in two ways – equity funding and debt funding. Equity funding means raising money by issuing shares through private limited company registration, while debt funding involves raising funds by borrowing money.
Below, we discuss different business structures and the ways in which they can raise external funds.
Private Limited Company – Highly favourable for raising funds
A private limited company raises its capital by issuing equities. Hence a company is owned by its shareholders. A company can raise funds by further issue of equity or by raising debts. Also, it can raise fund from the investors where investors will only be shareholders of the company but it is managed by its directors. A company can raise funds in several ways through equities as described under.
Right issue: A company issuing shares to its existing shareholders is known as a rights issue. Hence it can raise funds from existing shareholder without sharing further ownership.
Private placement: Issue of shares to selected small group of persons is known as a private placement. It must follow the complete procedure as laid down in the Companies Act. The number of members must not exceed 200 in a private limited company.
ESOP: The equities issued to the directors and an employee of the company is known as ESOP. It is issued at a discount or for other than cash. Shares issued to its employees will not fall under the purview of 200 shareholders. A company can issue ESOP after completion of one year from the date of incorporation. An employee cannot transfer its shares to any other person.
A company also has different ways of raising funds through debts.
It can raise fund through deposits or debentures or bonds or loans and advances. But it has to comply with the provisions and rules of Companies Act. It must know the limits up to which it can raise debts. Further, the company has to take approval from the shareholders as and when it requires.

Partnership Firm – Moderately favourable for raising funds
A partnership firm is also an easy form of business. The formation of partnership firms is an easy process and it requires minimum compliances. Partners bring the capital when the firm is incorporated. In case of further need, it can raise funds by bringing more capital later on by existing partners or by adding a new partner. Also, it can also take a loan from a bank or financial institutions.

This form of business structure for raising funds is more beneficial as compared to a sole proprietorship since it can add more partners in need of more funds. More importantly, a bank easily provides loans to partnership firms because they have more credibility.

Limited Liability Partnership – Favourable for raising funds
LLP is a blend of a partnership firm and the company. It has limited liability and it's a separate legal entity like a company. Moreover, it has less compliance structure to be followed. Hence, LLP registration makes way to leverage the benefits of both – a partnership firm and a Private Company. Considering the funding alternatives, it is similar to a partnership firm. It does not include the concept of equities as in the company. As a result, it can raise funds just like a partnership firm. It can increase its capital from the partners or can take loans.

It is easy to avail credit as it is a separate legal entity and partners are not personally liable. Further, the Ministry of Corporate Affairs governs the LLP; hence it is more credible than a partnership firm as its data is accessible.

Proprietorship Firm – Not Favourable for Raising Funds
Proprietorship business means a business which is run single-handadly. It enjoys sole ownership and no interference. In this type of firm, the proprietor is solely responsible for all the liabilities. Having this business structure for raising funds is a great choice if you are looking for self-investment or through loans or advances from the bank or financial institutions. Hence, the only alternative is raising debts. But proprietor faces issue while taking loans as it is not a separate legal entity. Bank does not provide loans of higher amounts to proprietorship firms as the risk is higher.

Hence, if your business activity is one where more funds are required then the proprietorship firm is not the correct form of business.
Comparative analysis of ausiness structures bases on its ability of raising funds
| | | | | |
| --- | --- | --- | --- | --- |
| | Proprietorship Firm | Partnership Firm | Limited Liability Partnership | Private Limited Company |
| Raising of funds through promoters | Yes | Yes | Yes | Yes |
| Raising of funds through adding partner/member | No | Yes | Yes | Yes |
| Raising funds through equities | No | No | No | Yes |
| Raising funds through debts | Yes | Yes | Yes | Yes |
| Credibility | Less | Moderate | High | High |
| Compliance | Less | Less | Moderate | High |
Conclusion
Every business structure looking to raise funds can utilize the debts but only a company can raise funds by selling its equities. Moreover, a company can also raise debts through the issue of debentures or deposits or bonds. Hence, a company and an LLP are the best suitable business structures for raising external funds. Before selecting any form of business one must pen down the pointers such as nature of the business activity, amount of capital required, further goals and financial projections, etc. This will help to choose the correct form of business. Even if you are already running a business, you can convert it into other suitable structure to raise more funds.
Starting a new business?
Choose from popular options available!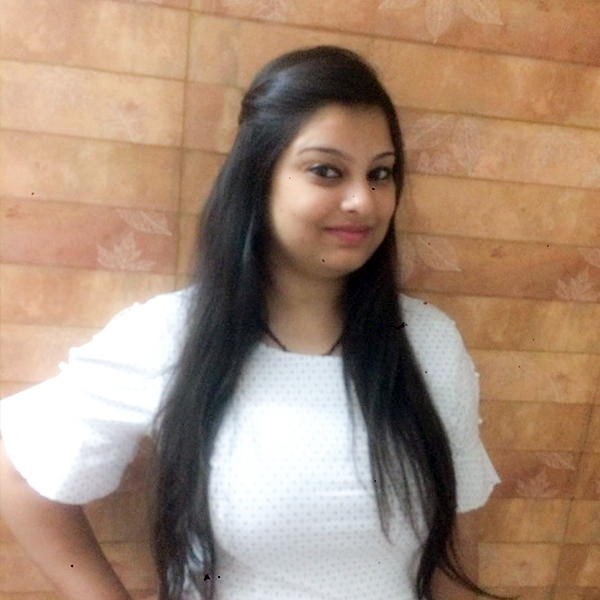 CS Shivani Vyas
Shivani is a Company Secretary at Legalwiz.in with an endowment towards content writing. She has proficiency in the stream of Company Law and IPR. In addition to that she holds degree of bachelors of Law and Masters of commerce.